Remote Potato: Access Windows Media Center Across Network
Microsoft Media Center didn't receive much attention from users as a whole. Its market was niche and moreover, there were better alternatives to it such as the far-famed XMBC. All that changed when Windows 7 perfected the existing Windows Media Center, making it arguably one of the best (if not the best) central application to listen to music, watch videos and movies, and view images. It allows you to create a media library by specifying folders containing different types of data. Apart from all the useful features and an appealing and user-friendly interface, its major drawback is its inability to be portable (unless of course you have a portable device). Remote Potato takes care of this problem, and turns Windows Media Center into a server, allowing you to access your media from any PC with a browser and an internet connection. Just put in your PC's IP address and gain remote access to your entire media library, eliminating the need to carry media around in a USB flash drive. Keep reading to find how to set it up.
The application wizard guides you through the complete setup process. During installation, enter a User name and Password in the Remote Library Access window and click Next to continue.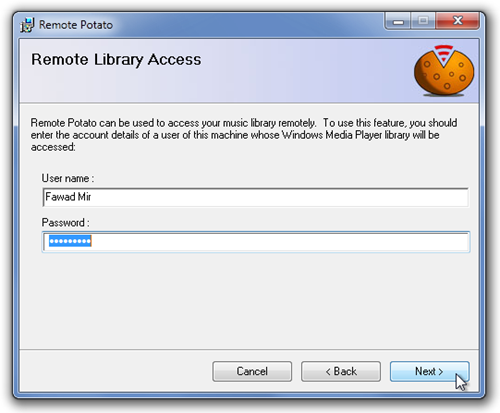 Once the installation is complete, you will be required to configure Remote Internet Access when using the application for the first time. Choose the security settings and type of remote access. You will be given a local and an external IP address to access your media from the browser.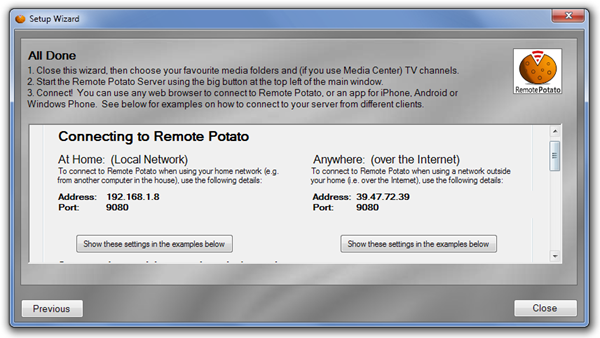 Enter the details of a user whose media library will be shared by Remote Potato and click Save. It should be noted that Remote Potato doesn't store the password, which is also clearly mentioned within the application.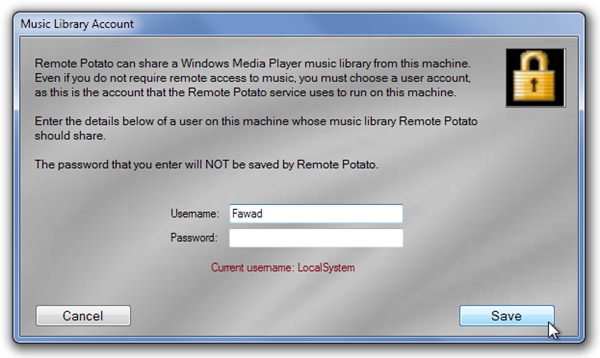 Once all details are entered, you will be able to access the main interface of Remote Potato. Select the folders and media that you want to share, and click the Play button available at the top left corner to start the remote server.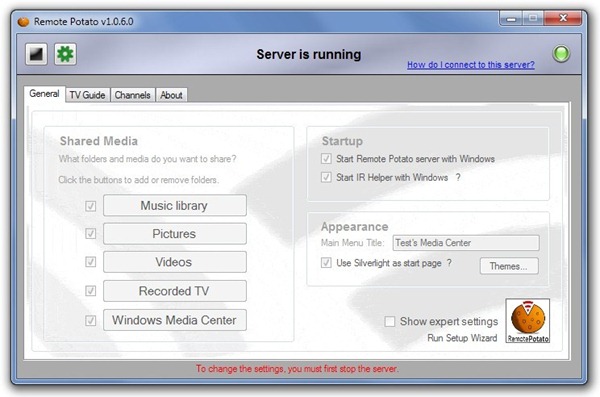 Enter your PC's IP address in the browser of another PC to gain access to your media library.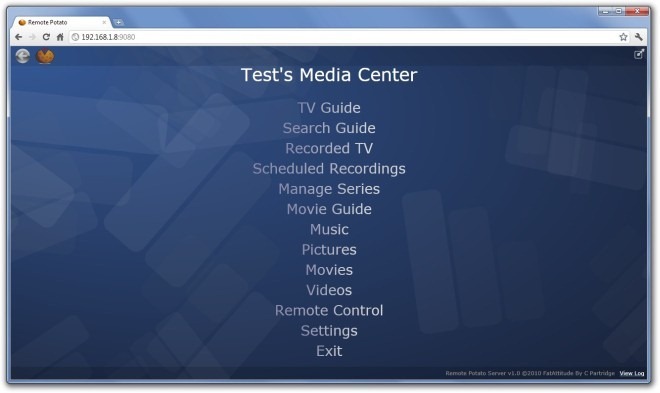 You can play your personal videos, movies, music and pictures directly from the browser without installing anything on the remote PC.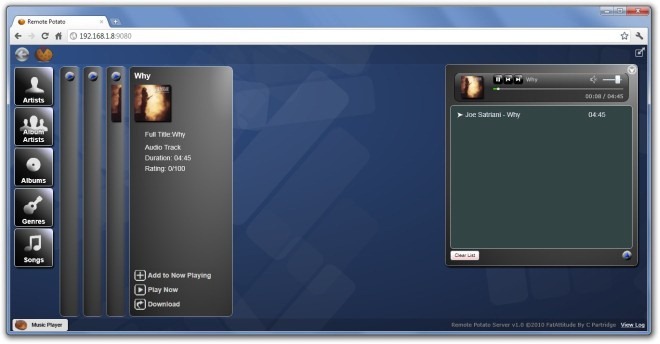 So there you have it, an easy solution to share media the way you want it. Remote Potato works on both 32-bit and 64-bit versions of Windows 7.