How To Install Windows 8 On A Windows 7 Tablet [Guide]
If you have a tablet capable of running the Windows 7 operating system, then you might be interested in trying out a more tablet-oriented Windows OS, i.e., Windows 8. Although the currently available Windows 8 build is still in its pre-beta stage, however, you might find the new Metro UI to be more suitable for your tablet. In this post, we will provide you with a guide for installing Windows 8 on a Windows 7 tablet.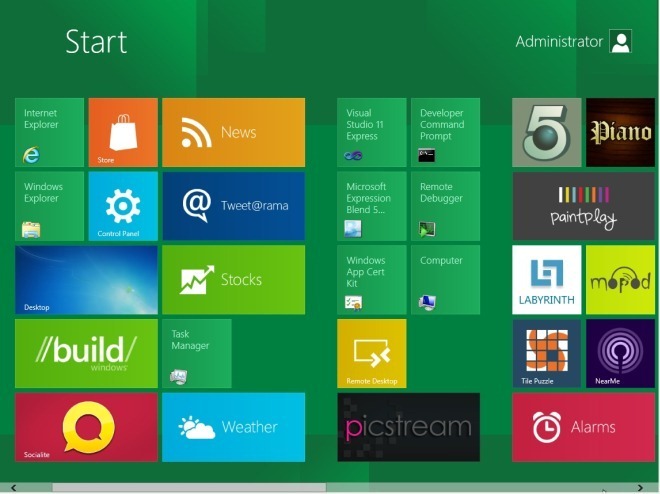 Disclaimer: Despite the fact that many Windows 7 PCs and tablets are capable of running Windows 8 Developer's preview, it must be noted that installing Windows 8 on your tablet can result in issues. Please follow this guide at your own risk. AddictiveTips will not be liable if your device gets damaged during the process.
Requirements:
Windows 8 ISO
Bootable Windows 8 USB. To create a Windows 8 USB see our guide here. (For the first method)
At least 20GB of free hard disk space (recommended)
1. Windows 8 installation from USB
Instructions:
Connect and  boot your Windows 7 tablet from the bootable USB. To do this, you may have to change your BIOS settings.
Once the tablet boots from USB drive, follow the regular installation procedure to install Windows 8 on your tablet.
After the installation is complete, install the respective drivers (which can be downloaded from your manufacturers website).
2. Windows 8 Installation From ISO
Using this method, you can install Windows 8 on a tablet by mounting the Windows 8 ISO to a disc mounting application, and initiating the installation from the .EXE file.
Instructions:
Login to a regular Windows 7 session on your tablet, and make sure that you have a system backup.
Mount the Windows 8 ISO image with a disc mounting tool. You can pick a free disc mounting application from our compilation of the 20 best disc mounting applications.
Now, open the virtual disc drive and run the EXE file to proceed with the Windows 8 installation. During installation, select the Windows 7 drive to overwrite Windows 7 with Windows 8. Your Windows 7 data will be moved to the Windows old folder after the installation of Windows 8.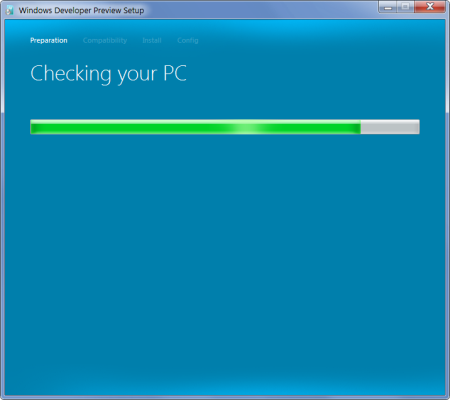 Although Windows 8 can be uninstalled (see our guide here), we recommend you to keep a backup of your Windows 7 installation to revert the changes.