How to remove games from Nvidia GeForce Experience on Windows 10
If you have an Nvidia GPU on your system, you may also have installed the GeForce Experience app. This app has two major functions; download and install the latest Nvidia driver, and optimize games for your system. Game optimization has become somewhat popular; it's basically when an app or your OS tries to free up as many resources as possible to help games run smoothly. It can also change the graphics' settings for a game so that it is more compatible with the hardware on your system, allowing it to run better.
Remove games Nvidia GeForce Experience
We've gone over how you can add games to Nvidia GeForce Experience. If you've added a game, you will soon find that adding it really was the simple part. There is no way to remove them, at least not from the app's UI. That's not to say it is impossible but the method is unconventional.
Tap the Win+R keyboard shortcut to open the run box.
In the run box, enter services.msc and tap the Enter key.
In the app that opens, look for any and all Nvidia services.
Right-click a service, and select Stop from the context menu. Repeat this for all Nvidia services.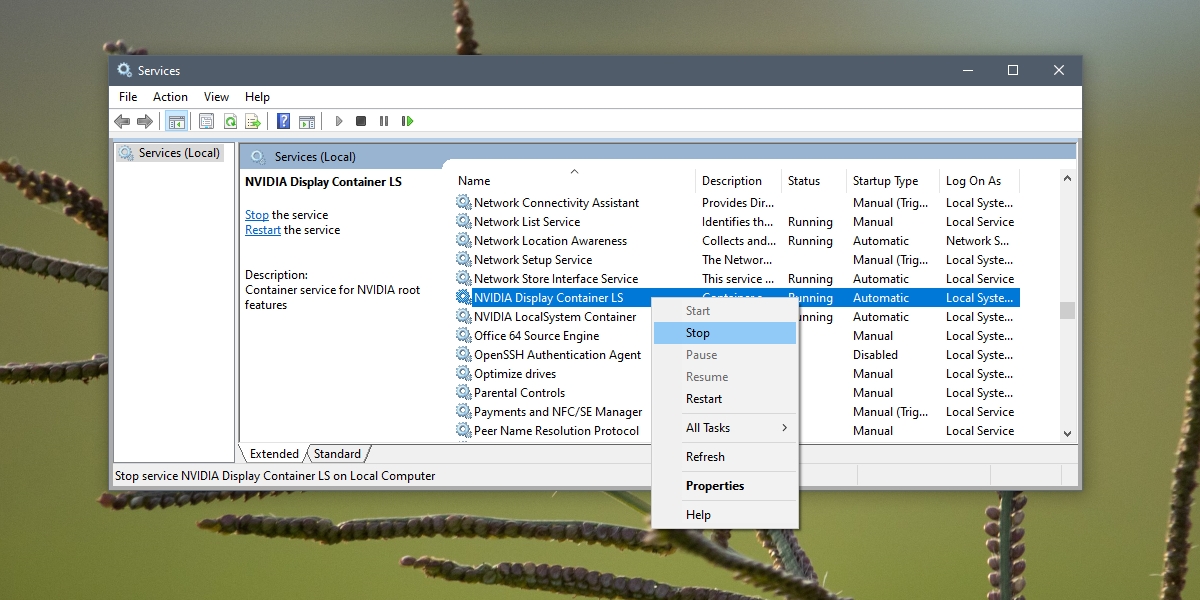 Once you've stopped all the Nvidia services, open File Explorer.
Navigate to the following folder.
C:\Users\YourUserName\AppData\Local\NVIDIA\NvBackend
In this folder, look for the following files;

journalBS.jour.dat
journalBS.jour.dat.bak
journalBS.main.xml
journalBS.main.xml.bak

It's a good idea to back them up (copy them to a different location). Delete all four files.
Restart your system.
Open Nvidia GeForce Experience and all games will be removed from the home screen.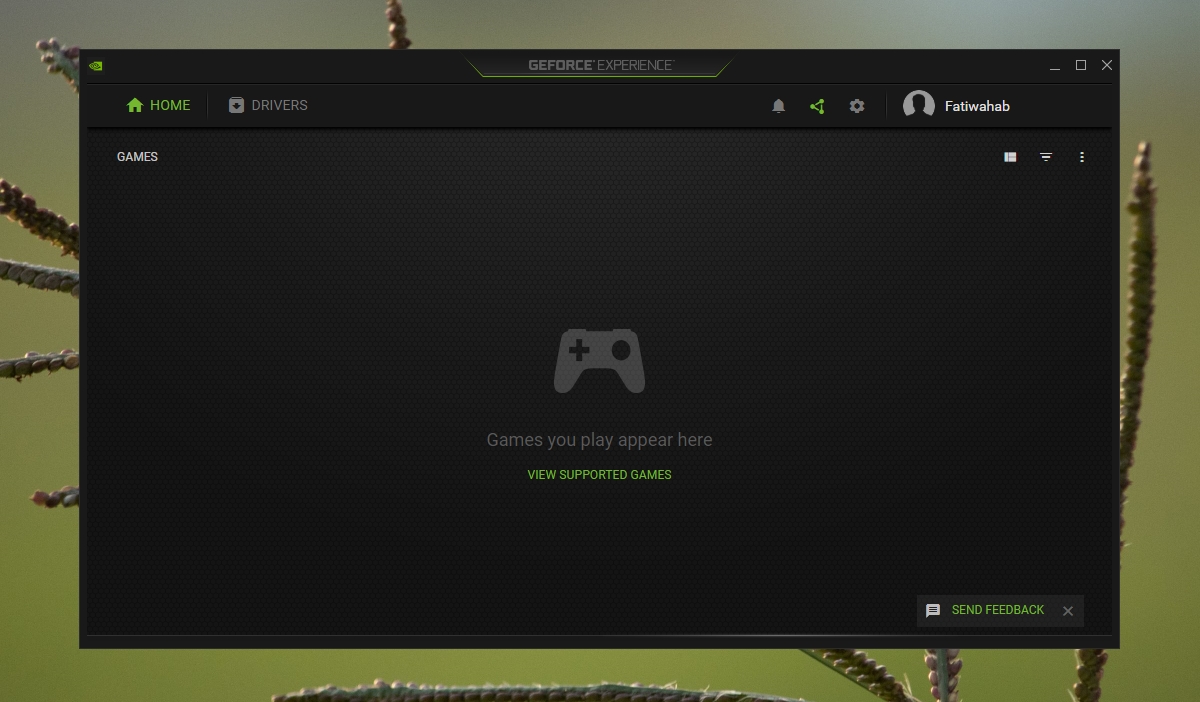 The Nvidia services that you stopped will restart automatically after you boot back to your system. You do not have to start them yourself.
Uninstalling GeForce Experience
Uninstalling GeForce Experience and installing it again will not remove the games that have been added to it. This is because its folder in AppData isn't removed and the files there remain intact. Some users have been able to remove games from GeForce Experience by uninstalling the app, deleting the Nvidia folder in the AppData folder, and then installing the app again. You can give it a try but the success rate isn't high.
Conclusion
The GeForce Experience app has had this limitation for years. Users have likewise been complaining about it for almost as long. The method described here works but it will remove all games. Selectively removing a game still isn't an option.