How To Reset Windows Spotlight Preferences In Windows 10
Windows Spotlight puts amazing photos on your lock screen. If you don't want to manually change the lock screen image but also want something fresh, it's best to use Windows Spotlight. Windows Spotlight doesn't just put amazing images on your lock screen. It learns what kinds of images you like. You can provide feedback right from the lock screen. If you like an image, Windows Spotlight will show you more of the same type. If you dislike an image, Windows Spotlight will replace it immediately and not show you similar images again. Of course if Windows Spotlight has done a poor job learning your preferences, or you've accidentally liked an image you meant to dislike there's no undo option. The only thing you can do is reset Windows Spotlight preferences.
There's no switch that you can flip to instantly reset Windows Spotlight preferences. You have to dig through the Windows registry if you want to reset Windows Spotlight preferences. As such, you will need administrative rights to do this.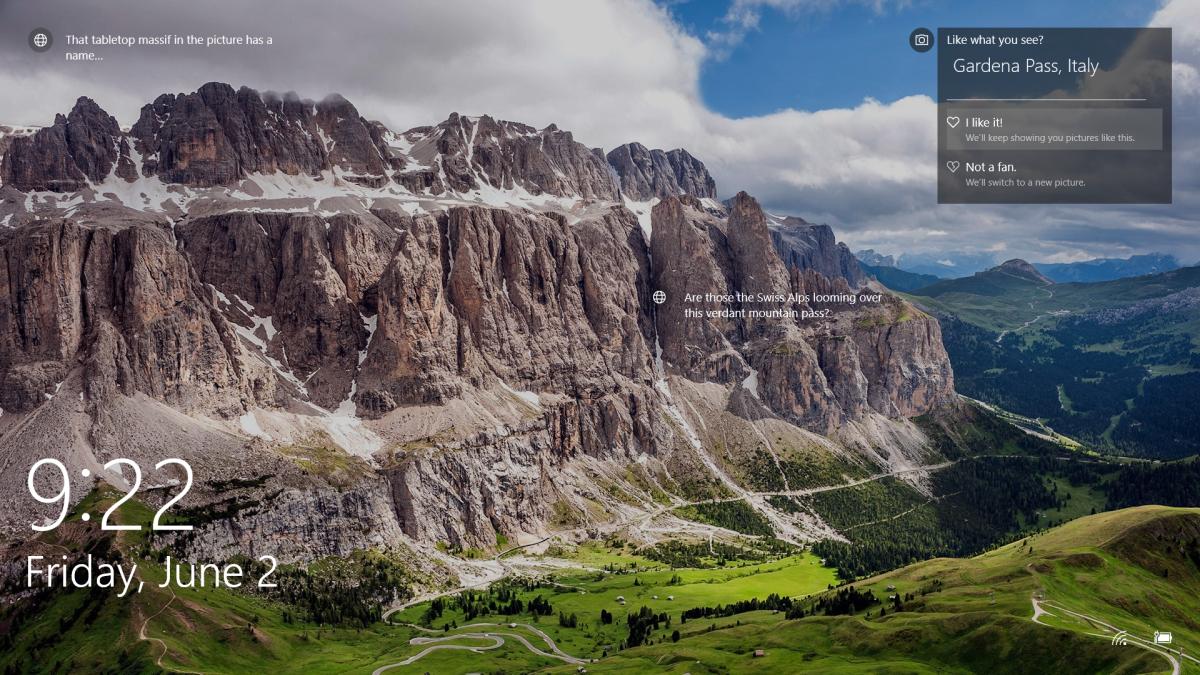 Open the Windows Registry; tap the Win+R shortcut and type regedit in the run box. Navigate to the following key in the Windows Registry.
HKEY_CURRENT_USER\SOFTWARE\Microsoft\Windows\CurrentVersion\Lock Screen\Creative
Look for the CreativeJson key. Double-click the key to edit it. Normally, if nothing's wrong, you will see a long string of parameters in the Value field.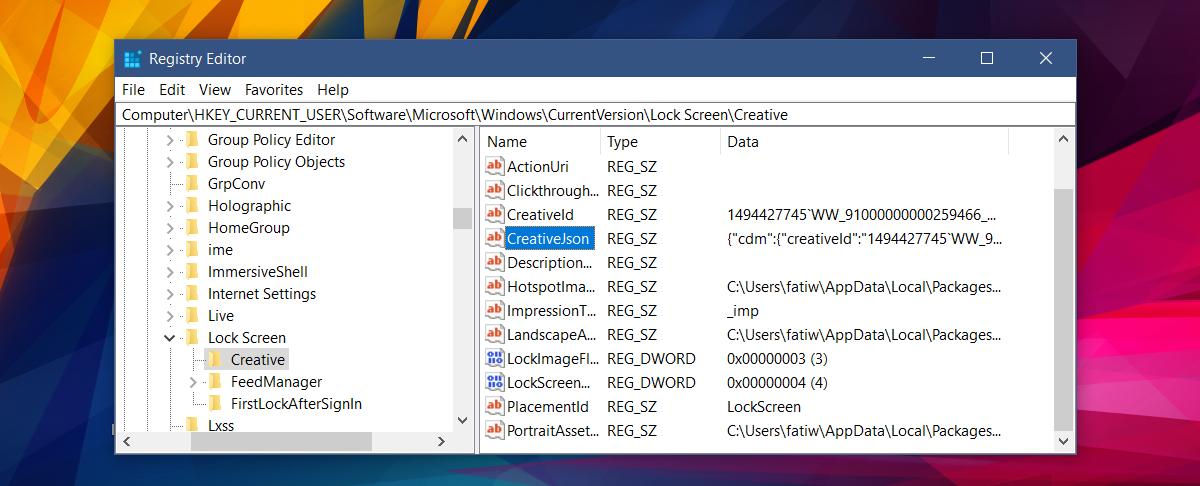 If however, there is something wrong and the Value field is empty (like mine), you need to edit the value differently. Rest assured that the value is there.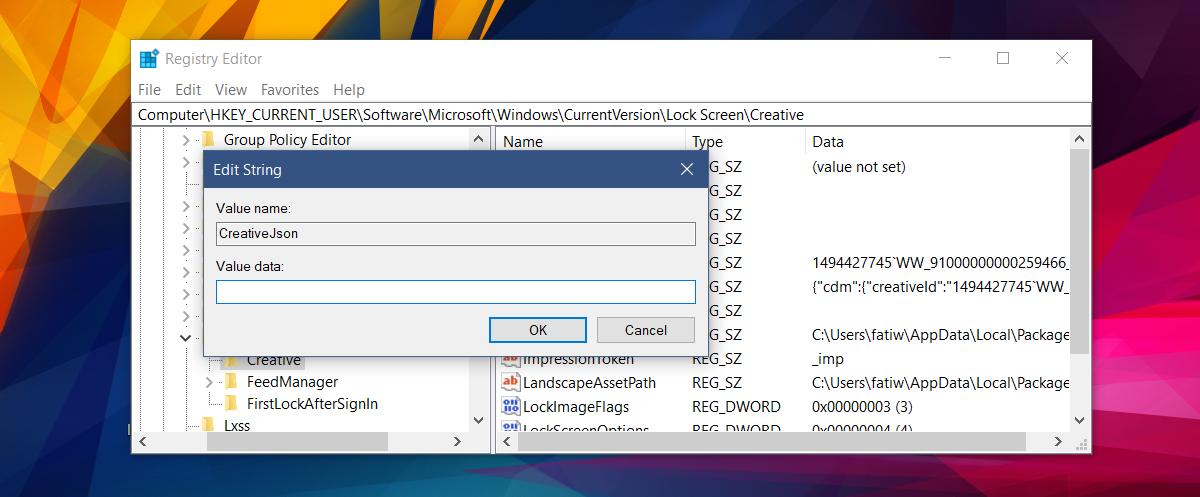 Click inside the 'Value' box and tap the shortcut key Ctrl+A. This will select everything in the field. You still won't see anything. Next, tap Ctrl+C to copy the selected values. Open Notepad, and tap Ctrl+V to paste the value there.
In the pasted text, look for 'feedbackProvided' and set its value to 'false'. If you've provided feedback, this will be set to 'true'. Change it to 'false', and then copy and paste the entire string of parameters to the Value field of the CreativeJson key.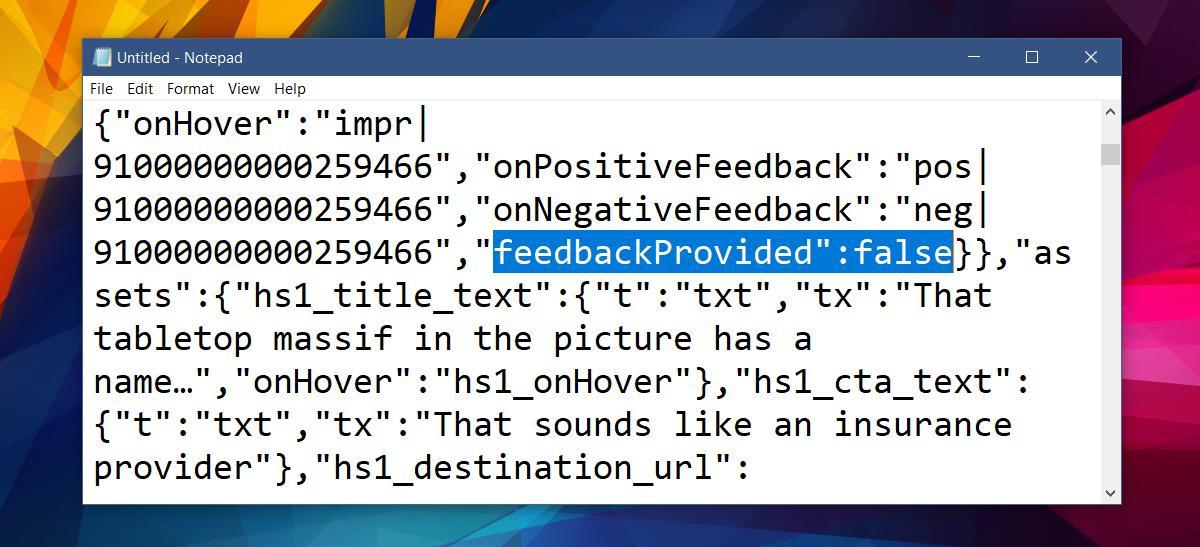 This will reset Windows Spotlight preferences.
It's worth mentioning that feedback you give on the Windows Spotlight image doesn't save to your account right away. It seems to take some time for the change to reflect even though Windows Spotlight will give you a new image right away if you don't like what's on your screen. Once you reset Windows Spotlight preferences, you will start to see a lot of images you've seen before. Provide feedback and with time, Windows Spotlight will show you better images that are more to your taste.