How to resize images on Windows 10
Resizing an image allows you to keep everything in it, but to reduce its pixel size. A resized image is generally smaller in size if the size has been reduced, and larger in disk size if its pixel size has been increased. In both cases, the quality of the image is reduced but no part of it is lost.
Resize images on Windows 10
In order to resize an image on Windows 10, you need to use an app. On Windows 10, the stock Photos app can be used to resize images however, the process is exceptionally tedious. It's better to use an app like PowerToys.
1. Resize image with Photos
While it is tedious to resize an image with the stock Photos app, the fact is that this app is already installed on your system and ready to be used.
Open the photo you want to resize in the Photos app.
Click the more options (three dots) button at the top right.
Select 'Resize'.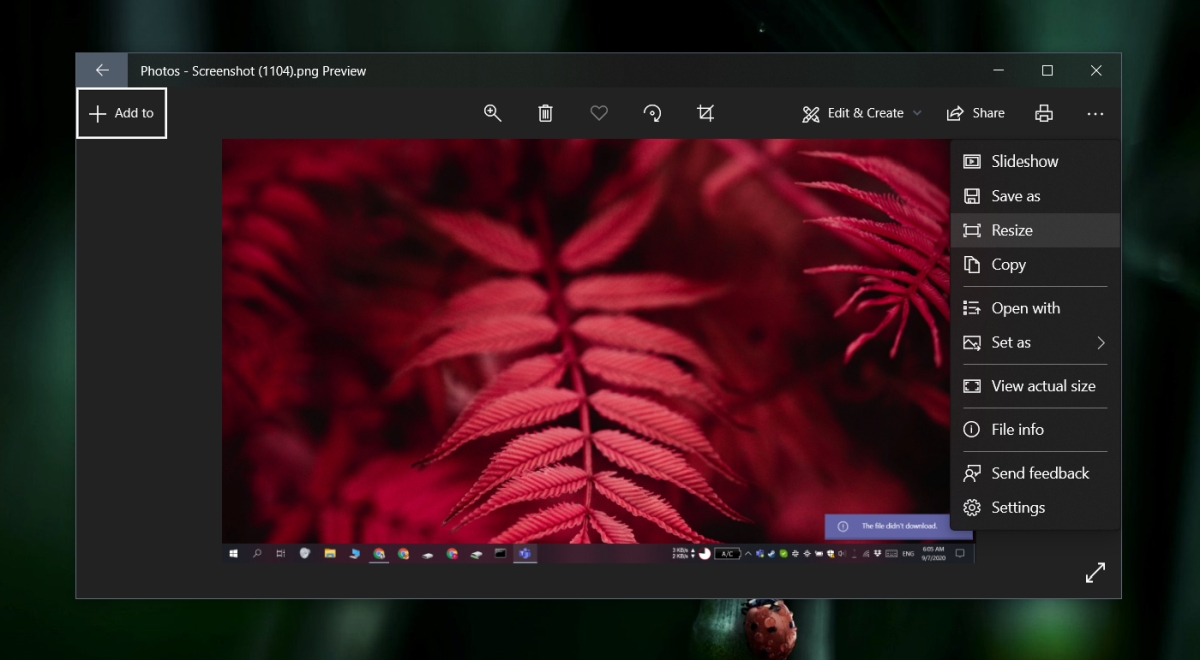 In the pop-up that opens, select 'Define custom dimensions'.
Enter the new size for the image.
Make sure the 'Maintain aspect ratio' option is enabled or the image will be distorted.
Click 'Save resized copy'.
2. Resize image with PowerToys
PowerToys allows users to set up multiple size presets, and resize images from the context menu.
Download and install PowerToys.
Open PowerToys with admin rights.
Go to the app's settings.
Select the Image Resizer tab, and turn the switch for the feature On.
Add a preset; click Add size.
Enter a width for the image, set it to 'Fill', and leave the height blank to get a proportionately resized image.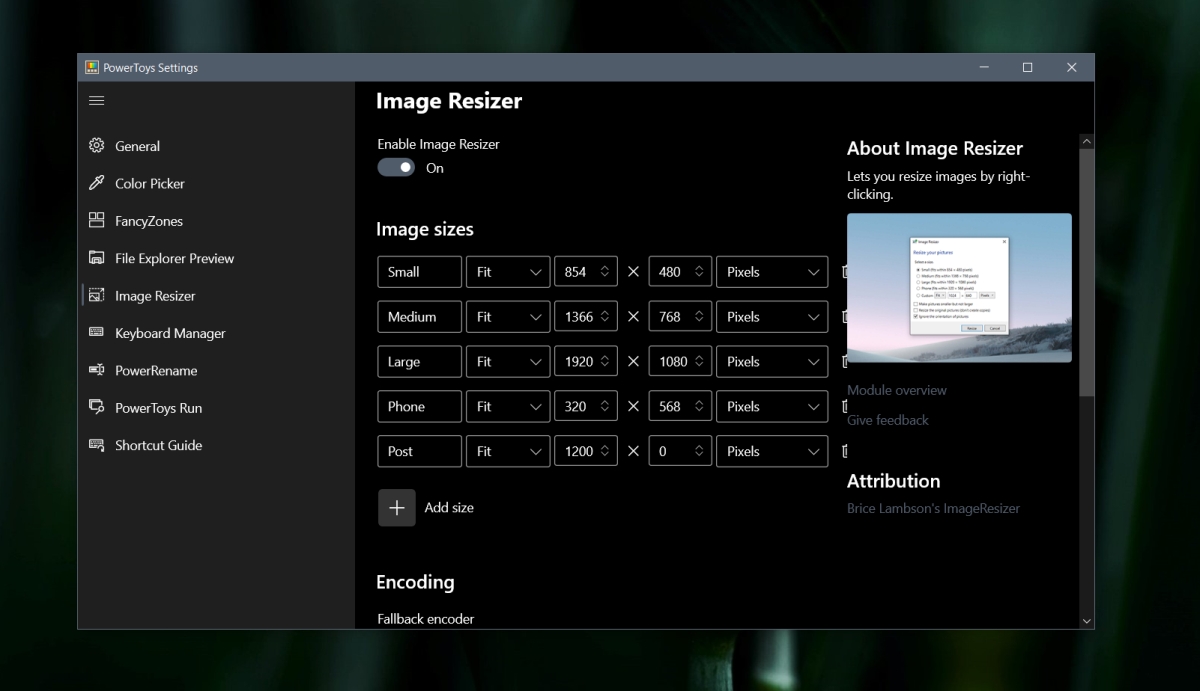 Close PowerToys to the system tray.
Right-click an image, and select Resize pictures from the context menu.
Select a size preset in the window that opens.
Click 'Resize'.
A copy of the image will be saved where the original image is. If you want to resize the original image (not save a resized copy), select the 'Resize original pictures' option.
Note: Users can select multiple images, and resize them in bulk.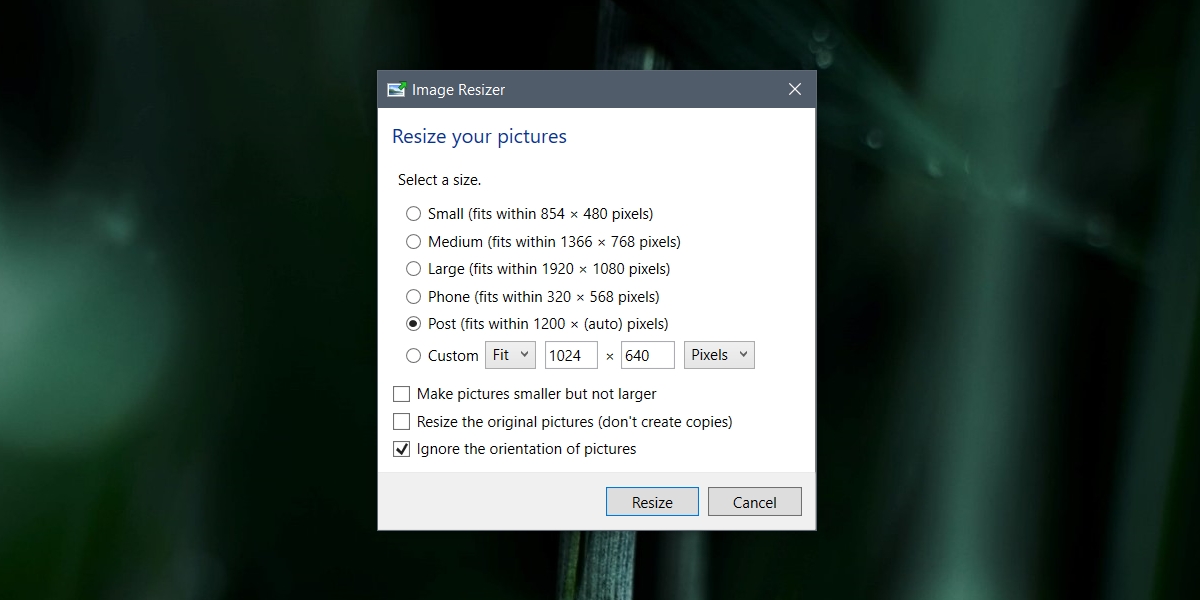 Conclusion
Windows 10 has a fairly decent photo/picture editing app in the form of Photos but it puts more emphasis on features than on ease of use. You will find that its UI isn't intuitive to use and most of its features remain hidden and/or obscure. For quick resizing, PowerToys is the better, more convenient option. If you're not a fan of PowerToys, you can give IrfanView a try though it doesn't offer context menu resizing options.