Asus Multiframe Utility: Resize & Snap App Windows To 9 Screen Regions Per Monitor
Although Windows 7 Aero Snap feature lets users quickly snap windows to required side of the screen, it doesn't allow adjusting more than 2 application windows. For this reason, users need to manually minimize the passive applications, and then adjust the required windows on the screen. If you've been looking for an easy to use application that lets you arrange active application windows in upto 9 regions of the screen, take a look at Asus Multiframe Utility after the jump.
It's been specifically developed for notebook users who often find it hard to arrange the windows. However, if you're using a small-sized monitor, you could use this application to increase the overall speed adjusting application windows. Unlike previously covered PWT (Python Windows Tiler), FP-WindowManager and WinNumpad Positioner, it doesn't require remembering exhausting hotkey combinations to adjust the active application windows on the screen; just move the mouse pointer to app window title bar, and choose the screen grid where the application window is to be positioned.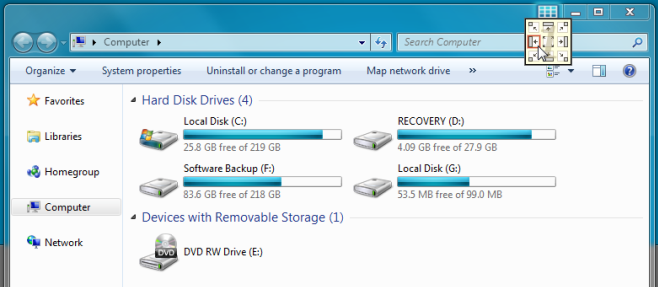 Apart from sending the active app window to specified screen grid, it also helps you spread application windows across the screens. The application automatically finds secondary monitors, and adds additional screen grids to title bar, letting you easily send the app window at selected screen's grid.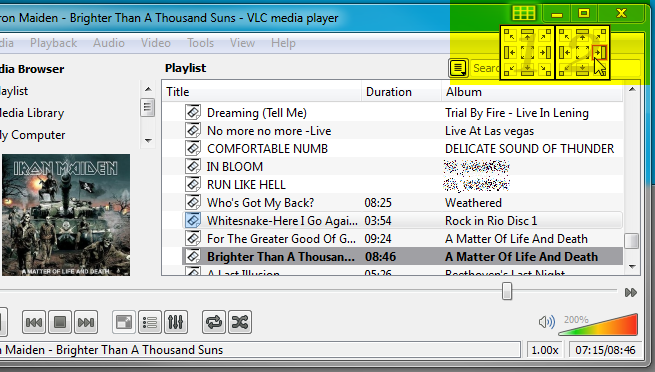 It also comes packed with mouse tracking and screen identification features. Moreover, the Extended desktop option lets you attach and remove secondary monitor with a single click without having to open Display –> Screen Resolution settings dialog.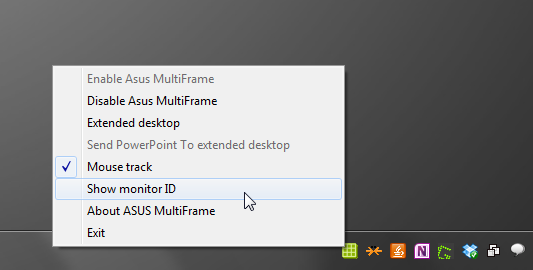 Below is a screenshot of five application windows adjusted across two monitors.

Asus Multiframe Utility supports Windows XP, Windows Vista and Windows 7.
Download Asus Multiframe Utility