How to Run sfc /scannow (System File Checker) on Windows 10
Whenever you are experiencing PC issues, the most common troubleshooting solution that anyone should try is to make use of their OS's built-in tools.
For example, if you're experiencing generic Windows 10 errors, system corruptions, or anything of the sort, the System File Checker is and should be, your go-to solution.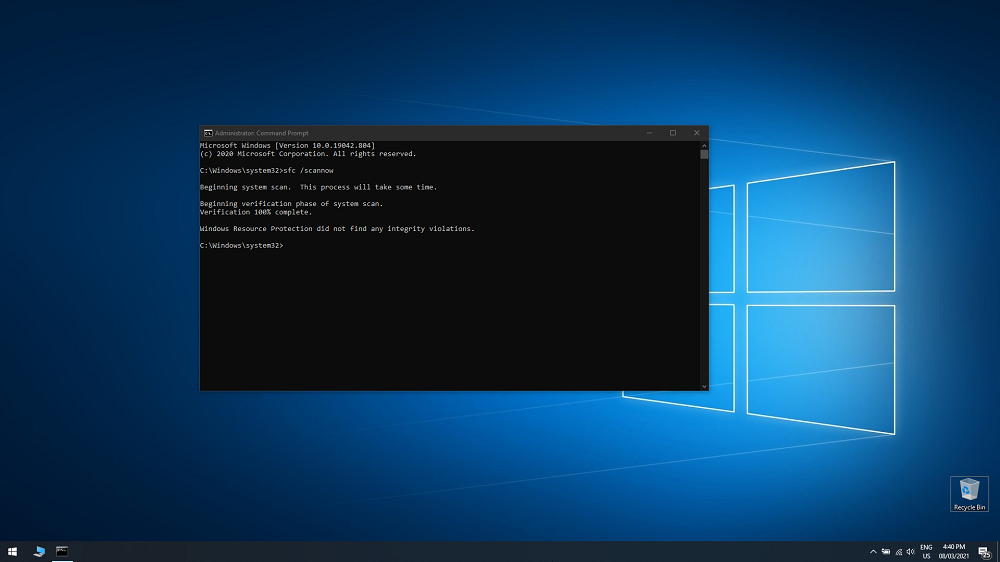 What Is The System File Checker
The System File Checker, also known as the sfc.exe is a utility that has been with the Windows OS since Windows 98, although it served a different purpose compared to nowadays.
Starting with Windows Vista, the System File Checker was included in the Windows Resource Protection (WRP), allowing it to protect not just typical data, but also registries, and critical system files.
Windows users of today can use the System File Checker to scan, detect, and restore any data that may have been destroyed or deleted due to malware, corruption, or user misuse.
How Does sfc /scannow Work?
Ever since the SFC was included in the WRP, any changes that are applied to any of Windows' core system files will be detected by the SFC, and the modified file is restored by using a cached copy located in the Windows folder itself.
Because of this, whenever you encounter any form of data loss or corruption, it's best to use this tool first, before performing an actual System Restore.
How Do I Run the System File Checker?
The System File Checker was made to be extremely easy to access and use, especially since you're expected to use it in conditions where maybe a lot of Windows' higher functions may no longer be available.
As such, here is how you can trigger a full System File Checker scan:
Press the Windows key to open the Start menu
Depending on what you want the SFC to do, you can type in one of these 2 lines in the Command Prompt:
sfc /scannow
sfc /verifyonly
Once you've started running either of these scans, all you need to do is wait for your PC to go through all of the data stored on it.
Keep in mind that since the SFC scans your entire PC, scan times will last longer on PCs with larger storage and more data on them compared to PCs that barely have anything saved on them.
CONCLUSION: System File Checker
That's pretty much everything there is to know about the System File Checker.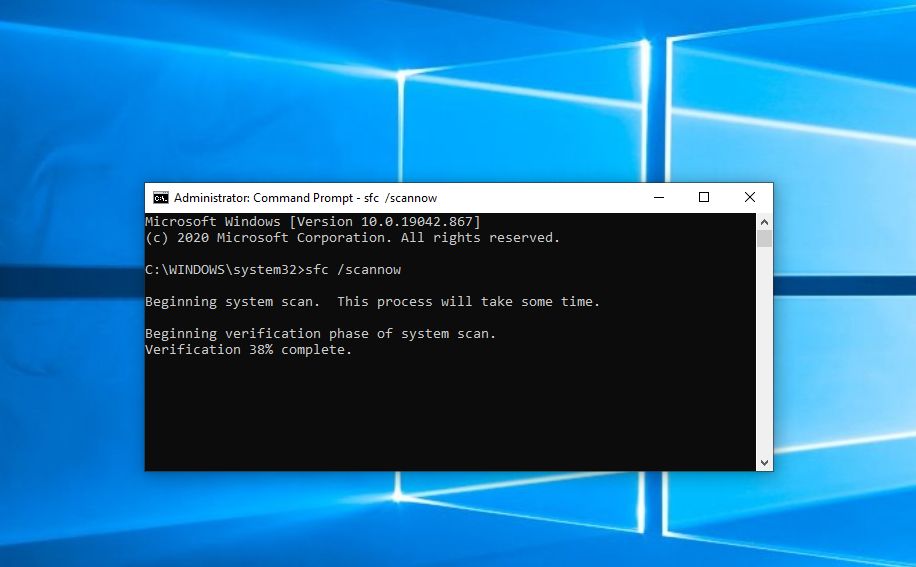 Remember that the System File Checker is a core component of the Windows OS, and its repair rate is quite high, so whenever you experience data corruption on your PC, try using it first.
Have you ever tried using the SFC to solve a PC issue? If so, let us know how that went for you by leaving us your feedback in the comments section below.