How To Share Files Without Homegroup On Windows 10
In the Window 10 April Update, Homegroups have been removed. Homegroups were used to share files over the network. To many end users, the homegroup seemed like a Windows feature when it was in fact network sharing made simple. It's still incredibly easy to share files without homegroup. Here's how you do it.
Share Files Without Homegroup
In order to share files without homegroup, you need to have file sharing over the network enabled.  The quickest way to do this is to click Network on the navigation bar in File Explorer. If network sharing is off, you will see a yellow bar at the top that you can click to enable sharing.
The alternative is to open the Settings app and go to Network & Internet. There, go to the Status tab, and click 'Sharing Options'. This will open Control Panel with a section already expanded. Under this section, turn on network discovery.
Network discovery allows other computers on the network to see your system.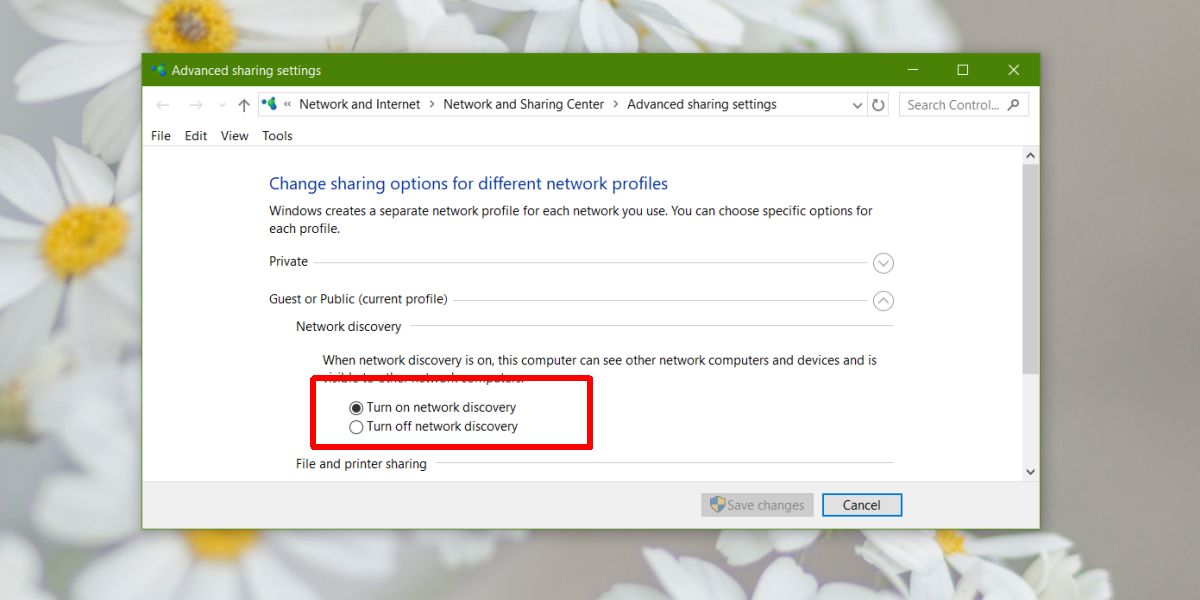 You can share a file, or an entire folder with anyone on the network. In File Explorer, navigate to the file or folder that you want to share. Right-click it and select 'Give access to'. You will see some homegroup options but they're only there because Microsoft didn't QA this very well. You need to select the Specific People option.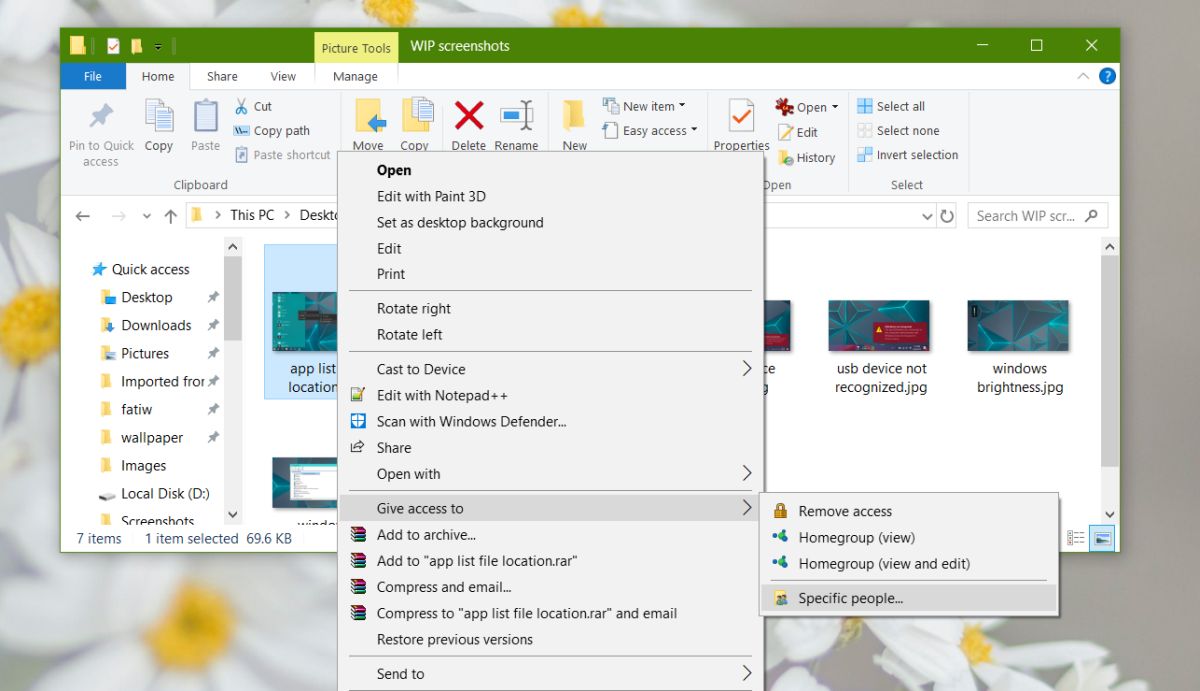 On the next screen, you can enter the name of the computer you want to share files with, or you can select 'Everyone' and allow everyone on the network to have access to the item in question.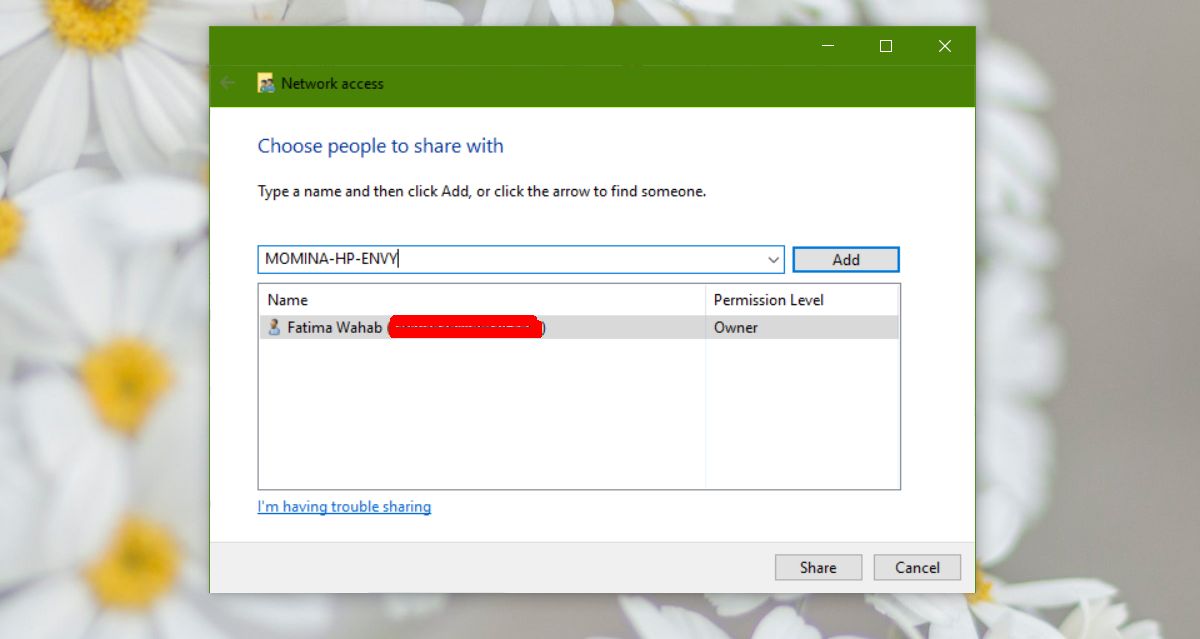 Once the file has been shared, you will get a link to the file on your system that you have to send to whoever wants to access the file.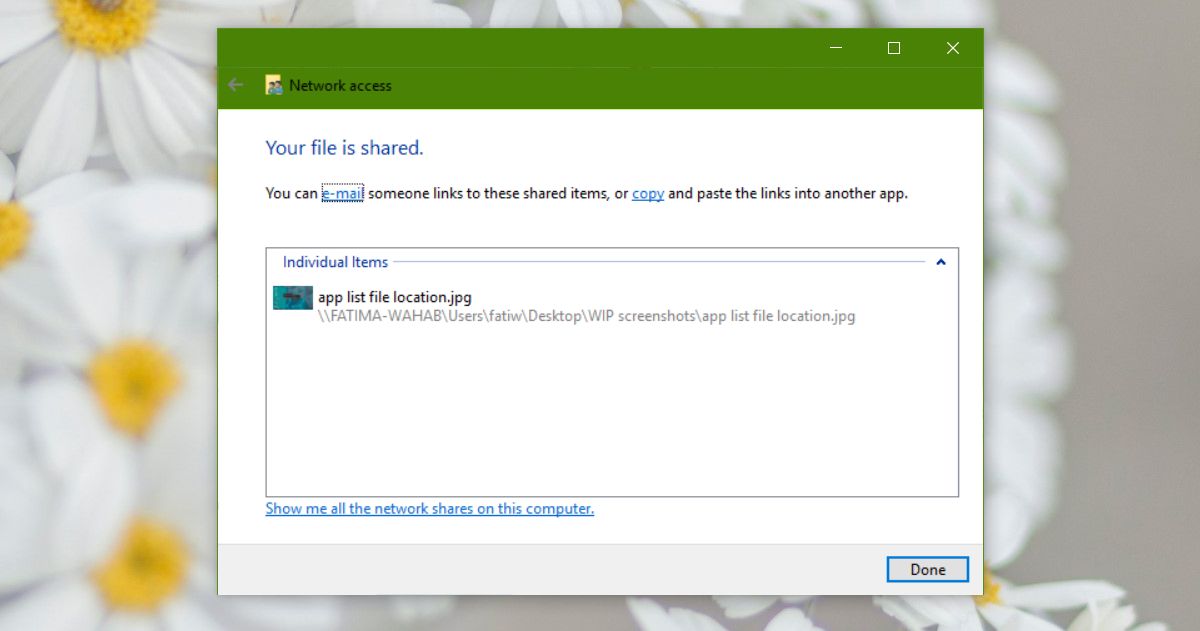 The Give Access To options are only available for files and folders on your Windows drive which is usually the C drive. On other drives, the option will not appear when you right-click a file or folder.
Nearby Sharing
If all this seems too complicated, you can just opt for Nearby Sharing which is much, much easier. There is no need to grant access to a file, nor tinker with permissions. If the system you want to share files to is on the same network as you, then you can share it from the context menu.
Microsoft also suggests using a cloud drive such as OneDrive to share files on its official help page which works but it's also another way to push the product on to users. You can use Dropbox or Google Drive to that same end.