Shotcut Is A Nifty Multi-Platform Video Clip Editor With Custom Filters
Video editors like Adobe Premiere and Sony Vegas Pro are exceptionally powerful when it comes to professional-grade video production, but these programs don't come cheap. If you're looking for a powerful video editing application that won't cost you an arm and a leg, try Shotcut. It's an open-source, cross-platform app that provides an expanded workspace with a whole variety of features to let you quickly edit your homemade videos and recordings. In fact, it's so powerful that you might soon find yourself carving out commercial-grade videos, after going through the initial learning curve, of course. It can encode videos at up to 1080p and packs a ton of options, while keeping the interface simple.
When launched, Shotcut presents a quick start guide to get you acquainted with its essential elements and hotkeys. Those who have used any other video editor would know that using hotkeys can really make a huge difference in using such an app, and Shotcut is no exception.
To kick off, open a new video clip file by clicking Open File from the toolbar. You can also add videos via drag-and-drop. You might notice a rather conservative workspace upon first running the app. This is because most of the elements in your workspace are hidden by default, and you can enable them from the View menu.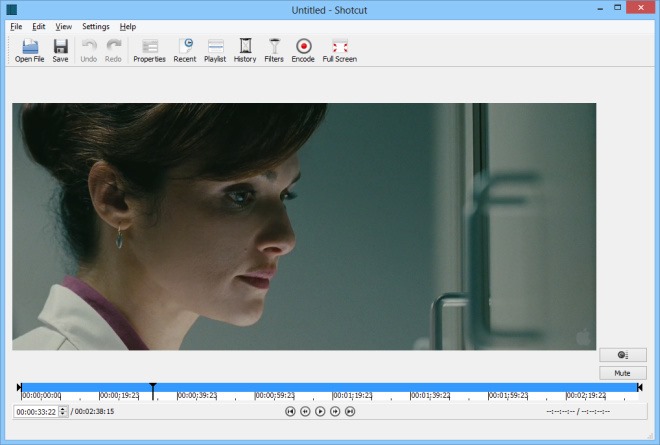 Click the View menu and Shotcut will allow you to toggle the controls that you want to throw into your workspace, for instance, Properties, Recent, Playlist, Filters, History, Encode, Jobs, Melted Server and Playlist. In addition, you can enter full screen mode for distraction-free video editing.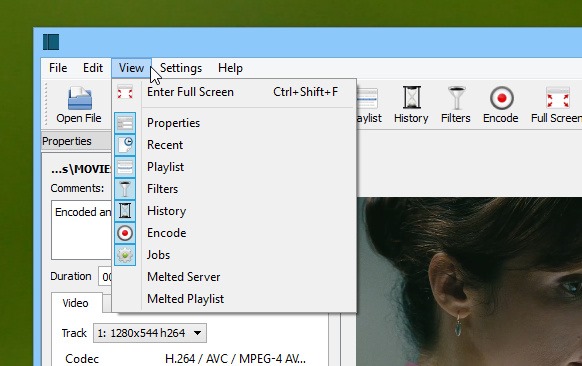 You can easily switch to different windows in your workspace, and maximize or close them if required. Speaking of the video editing procedure, there are a lot of options available here that you would expect from a powerful video editor. You can trim any part from the video by specifying the start and end points, add filters, change video and audio settings and then some.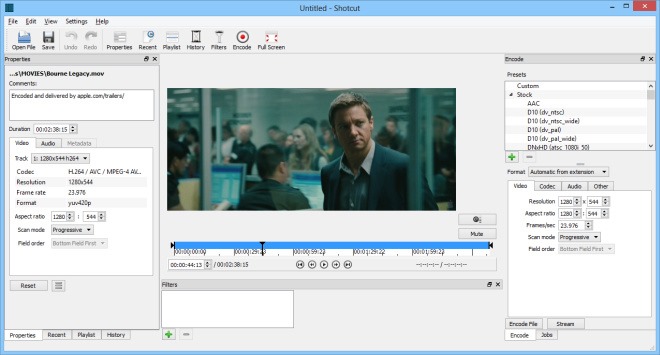 To trim the video, just drag both the starting and ending points to the required positions; the highlighted area will be included in the final output, with the other parts removed. You can also play and pause the video in order to identify the correct frames that you're going to include or cut out. Likewise, there are different filters included in the video editor to spice up your videos. Some of the effects like blur, glow, mirror, saturation, white balance and sharpness etc. also let you control their overall intensity.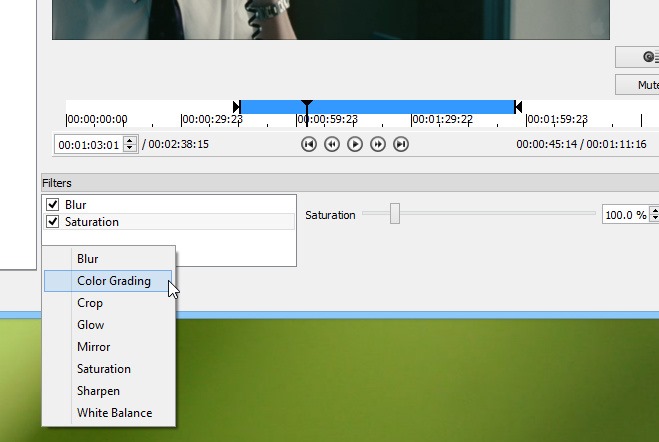 Shotcut allows configuring a truckload of settings for output quality of the video. For instance, you can specify custom parameters for the video and audio streams of the output file. Sample rate, codec, bitrate control, quality, volume control – everything is in there. The application also offers various presets for those who don't like to manually configure all these details.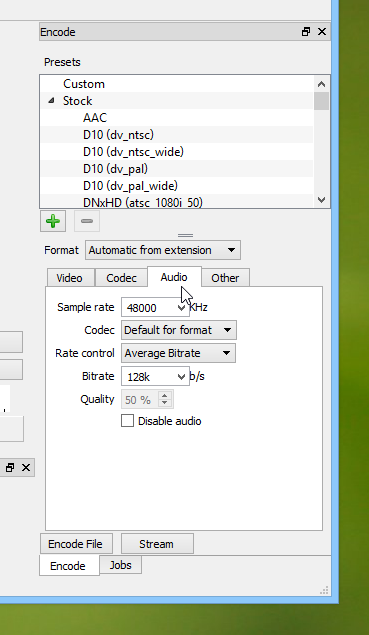 The Settings menu at the top contains some advanced features. For instance, GPU processing takes the burden off the CPU and encoding is done through GPU instead. Though this feature is still experimental at the moment. You can also toggle other settings like use JACK audio, realtime frame dropping, progressive, deinterlace (one field, linear blend, YADIF etc), interpolation (nearest neighbor, bilinear, bicubic) and video mode (HD, SD, NTSC, PAL et al).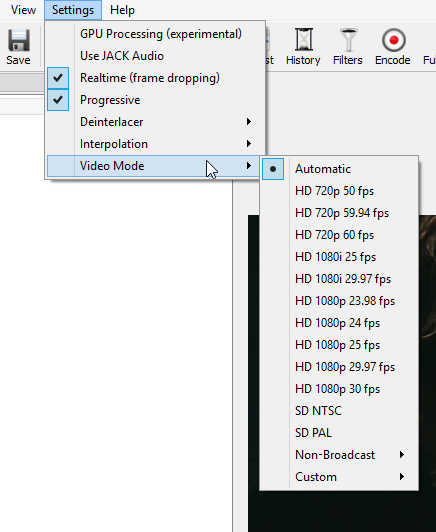 All in all, it's a versatile video encoder that gives users a lot of flexibility and control over the output quality while not costing a dime. Shotcut works on Windows, Linux and Mac OSX.