Show AM/PM Symbols In The Windows 7 System Tray Clock
By default Windows 7 shows the time in the 24 hour format, so if you want to get the AM/PM symbols to simplify things then you will need to make a few small changes. Its pretty easy to change the time format to show AM/PM, simply go through the following steps.
First of all, let me show you how it looks by default. It only shows the time, no AM/PM with it.

Click Start, type intl.cpl and Press Enter, then the Region and Language dialogue box will be displayed.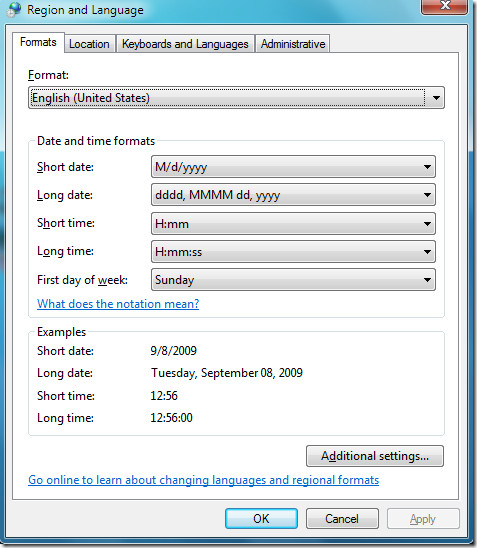 Here click the Additional Settings button which will load the Customize Format window.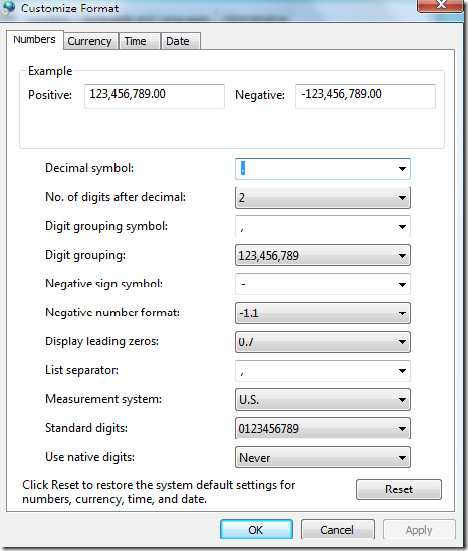 Now click the Time tab in this window and set both the Short Time and Long Time values from HH:mm to HH:mm tt.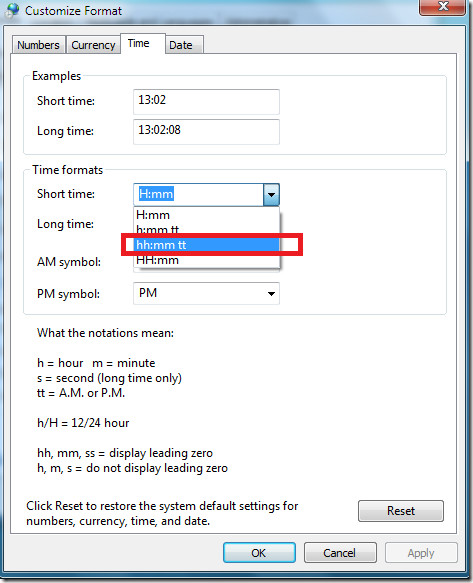 Click the Apply button and your system clock will now show AM or PM(whichever is applicable at the time).

Enjoy!