How to show hidden files in Windows 11
File Explorer has changed in Windows 11. The ribbon is gone and replaced with a much more concise set of buttons for managing files. There is a registry hack that can enable the Windows 1o File Explorer ribbon in Windows 11 but it may stop working by the time Windows 11 is rolled out to the general public.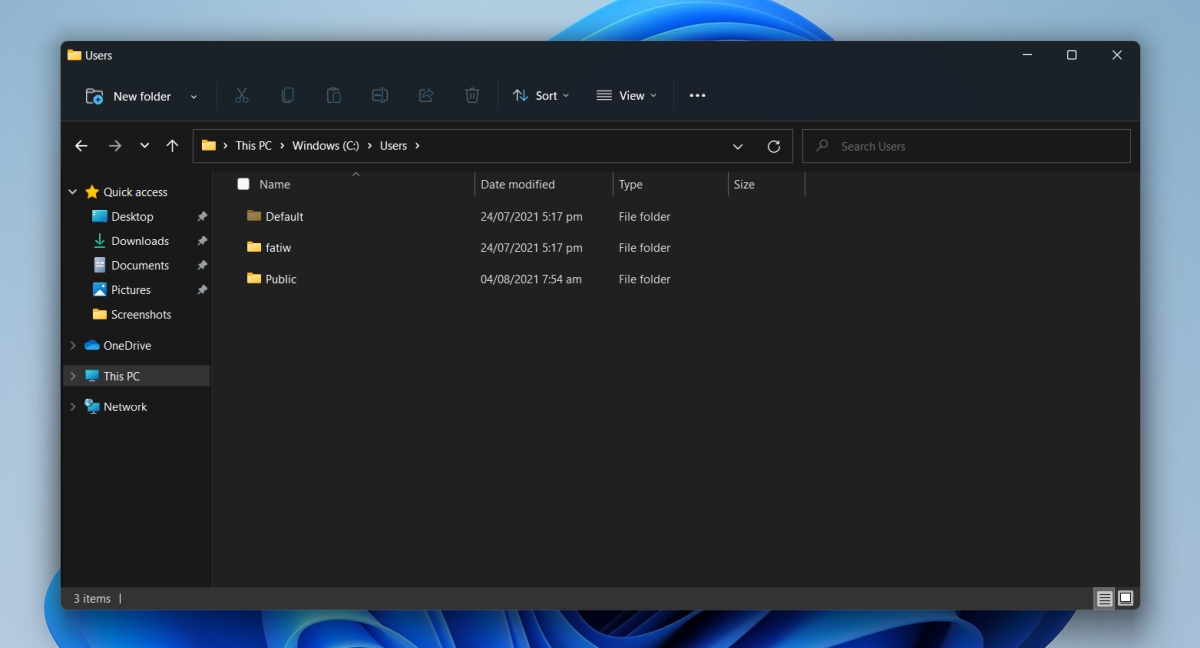 Show hidden files in Windows 11
One of the options on the File Explorer ribbon in Windows 10 had a check box called 'Hidden items'. When enabled, hidden files were visible in File Explorer and when disabled, the files were hidden. This option is gone in the new File Explorer in Windows 11. Instead, the option has moved. Here's how you can access it.
Show hidden files in Windows 11 – File Explorer
Open File Explorer.
Click the view button on the ribbon.
Select Show options and click Hidden items.
Hidden items will now appear in File Explorer.
To hide them, follow steps 1-3 and uncheck/disable the option.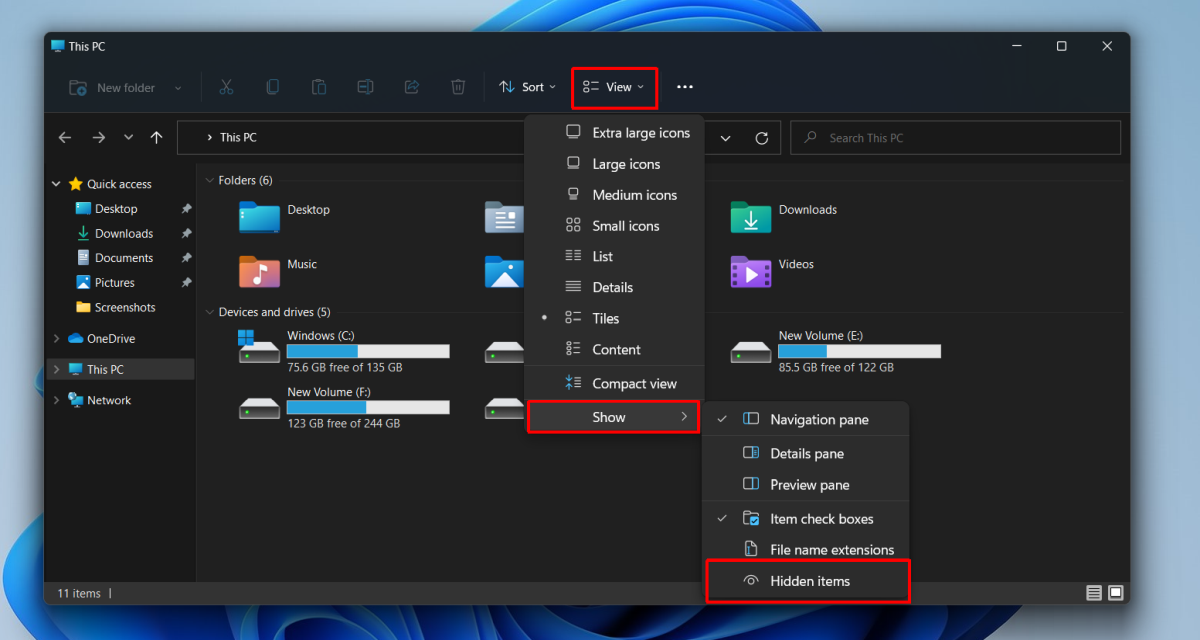 Show hidden files in Windows 11 – Folder options
You can also show hidden files in Windows 11 from Folder Options. This is definitely the longer way to go about it but it works.
Open File Explorer.
Click the more options button (three dots button).
Select Options from the menu to open Folder Options.
In the Folder options window, go to the View tab.
Look for Hidden files and folders.
Enable the 'Show hidden files, folders, and drives' option.
Hidden files will be shown in File Explorer.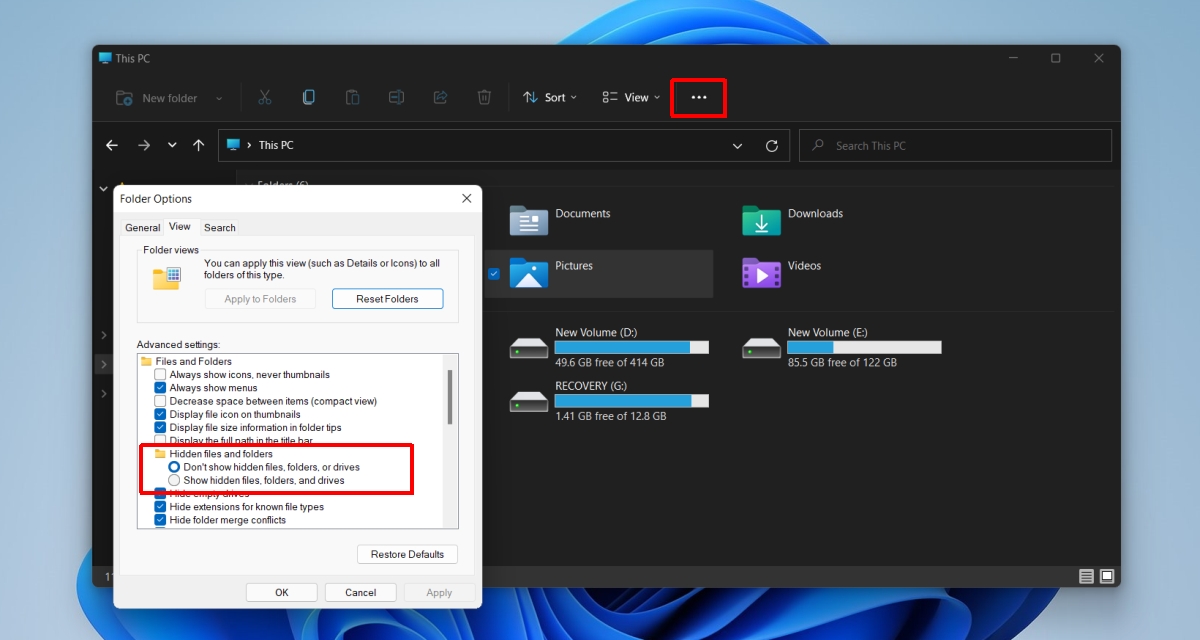 Hidden system files
The above methods will enable showing common hidden files such as the AppData folder for a user however, some system files will remain hidden. This isn't new behavior. On Windows 10, hidden system files had to be shown by enabling a different option as well. To show hidden system files, follow method 2 given above i.e. the Folder Options method and uncheck the 'Hide protected operating system files' option.
The system files will be visible however, you may not be able to access or edit them without first taking ownership of the folder.
Conclusion
The new UI has removed a lot of text labels on buttons. You will mostly see buttons now, even in the context menu. You can expand certain menus to get the older version back but that's about it. There are quite a few hacks going around for restoring the Windows 10 UI in Windows 11 but they are slowly being blocked by Microsoft with each new version of Windows 11. At some point, users will have to adapt to the new, button/icon heavy UI.