Simple Windows Port Forwarding Tool Goes Portable
Back in 2009 we covered Simple Port Forwarding tool. The application has come a long way since then. The latest version offers portability with a complete UI overhaul.
Port Forwarding helps in instances when you're using applications which requires you to forward port for easier data conversations and need firewall or router to send/receive data correctly to the right place. Manually setting up port forwarding is rather difficult and can be tiresome for novices as it requires advance knowledge. Simple Port Forwarding is built to bring ease in whole procedure of defining forwarding of ports without directly configuring your router.
First you have to select your router from the given list without having to configure your router settings or map ports manually, once router is selected from the list, you can quickly start off with port forwarding.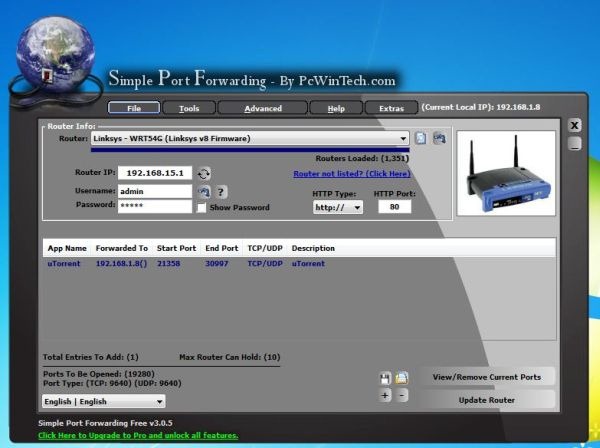 Under File menu, click Add Port, a dialog will open up, head over to Add Custom tab and enter name, Type (UDP/TCP), specify port range and IP Address. Once done with settings, click Add. This will add the port range into port forwarding rules set and list down on the main interface.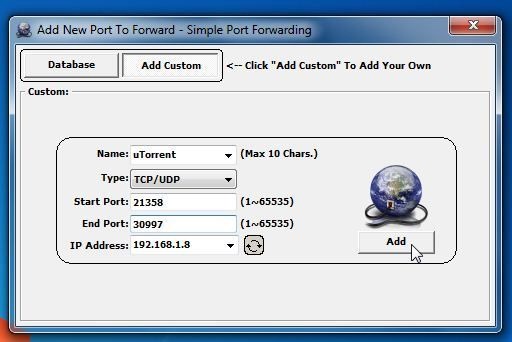 It also provides an easy way to view/remove all current ports. Click the respective button at bottom-right corner and it will start generating the list of active ports.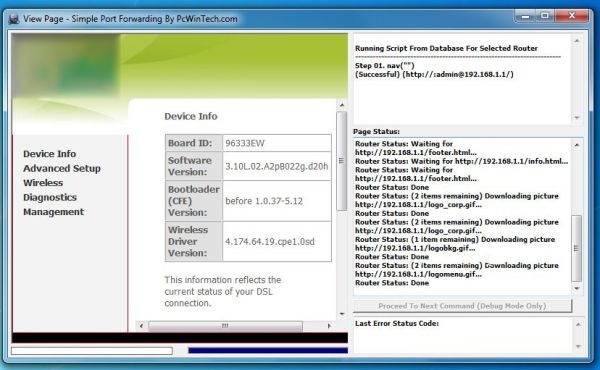 It also let users test port forwarding and allow them to troubleshoot some basic problems. Along with these options, from Tools menu you can update the router database and report incase of its list doesn't include your router manufacturer or model number.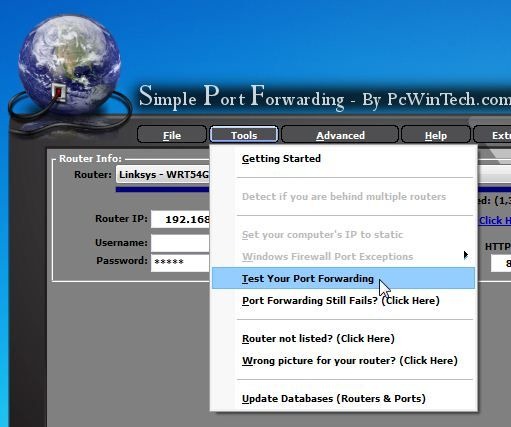 It is one must-have application for those who're having a difficult time setting up port forwarding rules or need to deal with a lot of mess while defining port mapping from router configuration page. It runs on all Windows based OS, testing was done on Windows 7 x86 system.
Download Simple Port Forwarding