Sleep Moon Xpress – Automation Software And Task Scheduler For Windows XP/Vista/7
Sleep Moon Xpress is a free advanced automation tool for Windows that is filled with various easy-to-use features that you won't find in any other task scheduler. Unlike other task schedulers where you have to define the time&date, this tool can perform a task based on network bandwidth too.
Suppose you want to Shutdown the computer when Download speed is less than 5kb/s or you want it to notify you or open a file when upload speed has crossed 40kb/s. In such situations, Sleep Moon Xpress can help.
To Schedule a task, first select the Command that you want to perform from the list, they include, Shutdown, Restart, Log Off, Standby, Run a specified file, Sound wake-up alarm, and display a notification.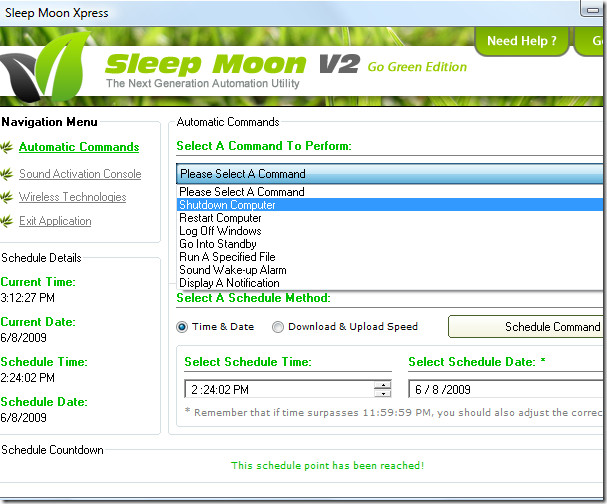 Now select the method you want to use to put the task on schedule, you have options for both Time&Date and Download&Upload Speed.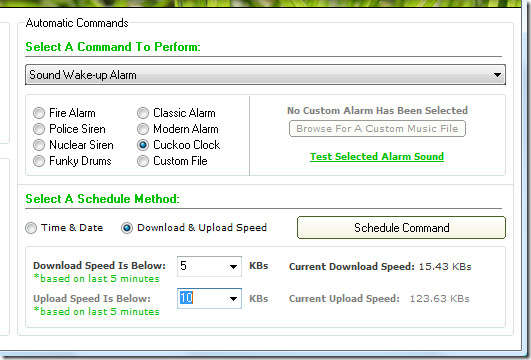 Once you have selected both Command and Schedule Method, click Schedule Command button. The only downside is that you cannot Schedule multiple tasks.
You can also perform an operation based on voice, like shutting down windows simply by clapping. Before you implement this feature, you will have to normalize the background noise level.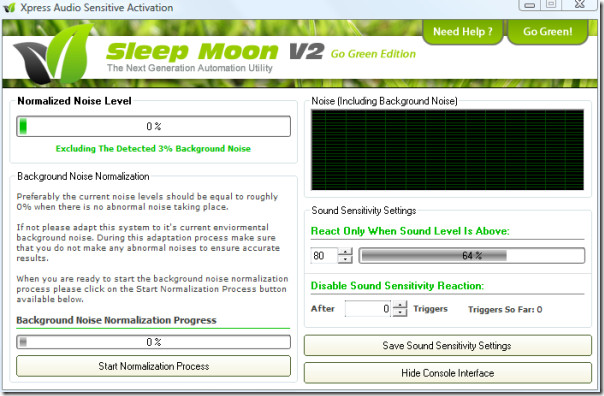 It uses various new technologies, so that you can control your computer from a remote connection. It uses WTP Mobile Technology and BlueActiv for this purpose.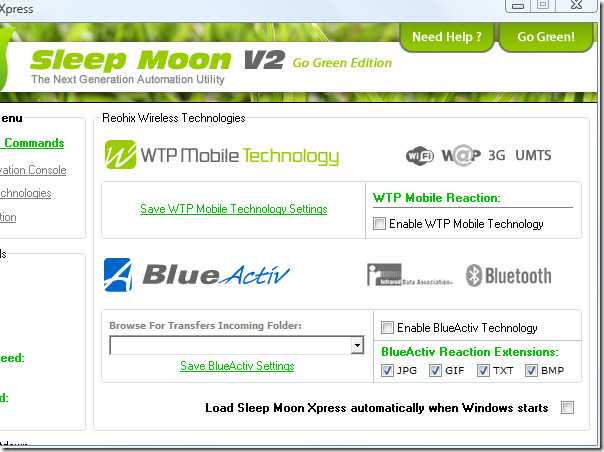 You can also create .bat scripts and use them with this app, thus unlocking unlimited possibilities. Overall, it's an excellent tool that is both robust and easy-to-use. It is compatible with Windows XP, Windows Vista, and Windows 7. Enjoy!