Start Menu XP Displays Windows 7 Start Menu Items In Groups
One of the biggest annoyance for Windows XP users after switching to Windows 7 was the elimination of the classic start menu. We have already reviewed Taskbar Classic Start Menu, which can be used to get the XP style classic start menu in Windows 7. Start Menu XP is a similar application which provides a standalone menu, which works pretty much like the XP style classic start menu. However, unlike Taskbar Classic Start Menu, Start Menu XP provides the option to create and edit expandable groups for easier viewing of start menu items. This eliminates the need of scrolling up and down the Windows 7 start menu.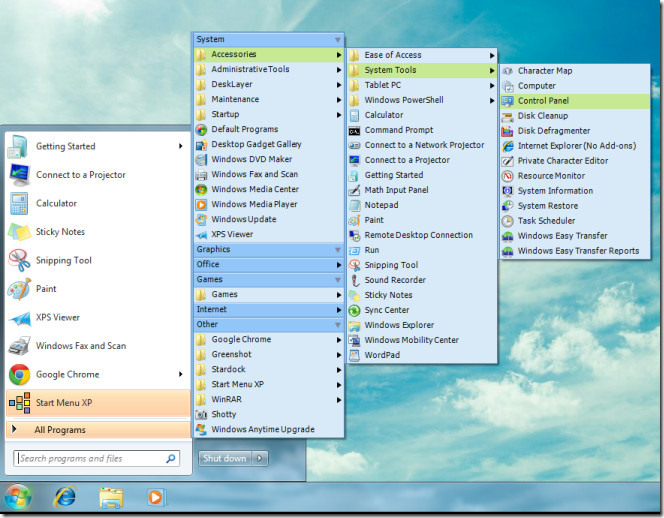 Start Menu XP provides the convenience of adding and editing groups for easy identification of applications. For example, the System groups contains Windows Accessories, desktop gadgets, Windows update and the like. However, during installation, you can select "Don't use Groups" option to disable groups.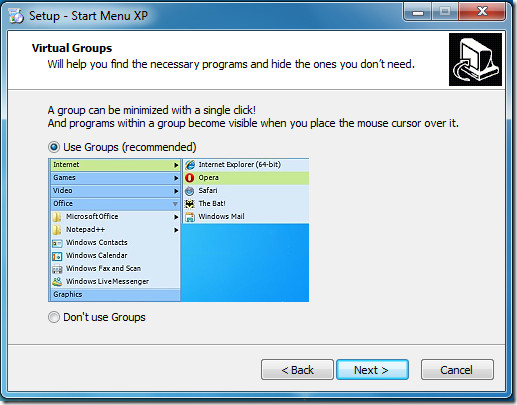 Start Menu XP is a standalone application, and can be launched separately by double clicking on the system tray icon.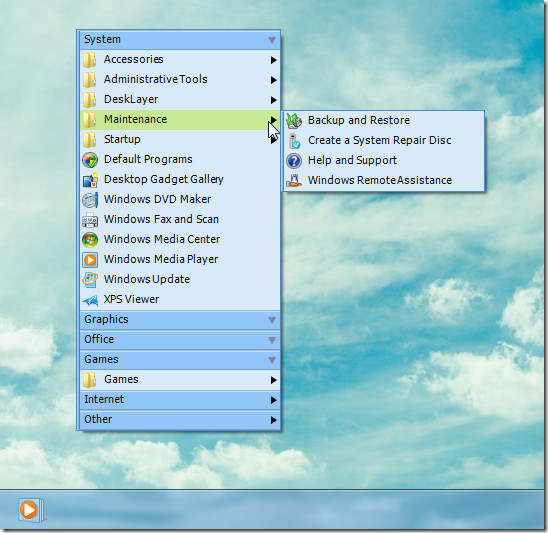 However, if you have start menu open, it seems to integrate seamlessly with it (while in fact it is lying on top of it). The distribution of applications in multiple groups, makes it convenient to sort and identify applications according to type, for example the Games group contains games, whereas, the Graphics group contains image viewers, image editors, etc.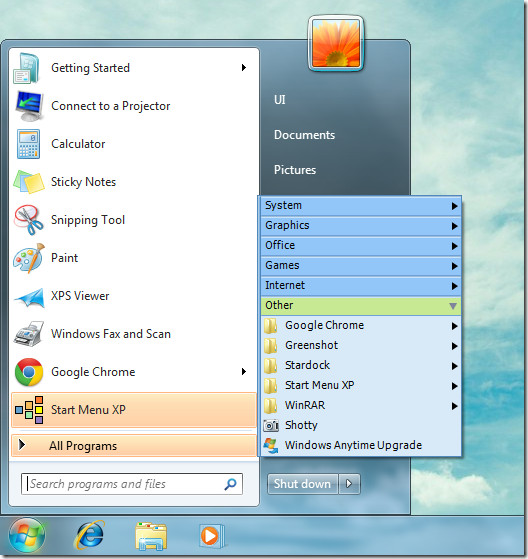 You can launch editing options for editing, arranging and creating groups from Manage Groups (option from system tray). The system tray menu also provides the choice to change languages, check for program updates and to get redirected (via default browser) to the developers contact page for reporting bugs or sending feedback.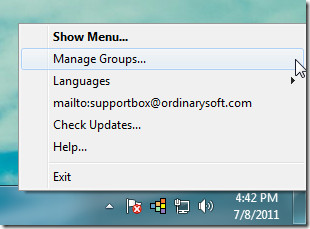 You can easily add/remove items from manage Groups. the default groups include, System, Graphics, Office, Games and Internet. These groups contain related applications and provide easy sorting when the menu is launched. Unfortunately, creating additional groups is only possible in the Pro version, which is available for $20. The free version only allows adding or removing items from existing groups.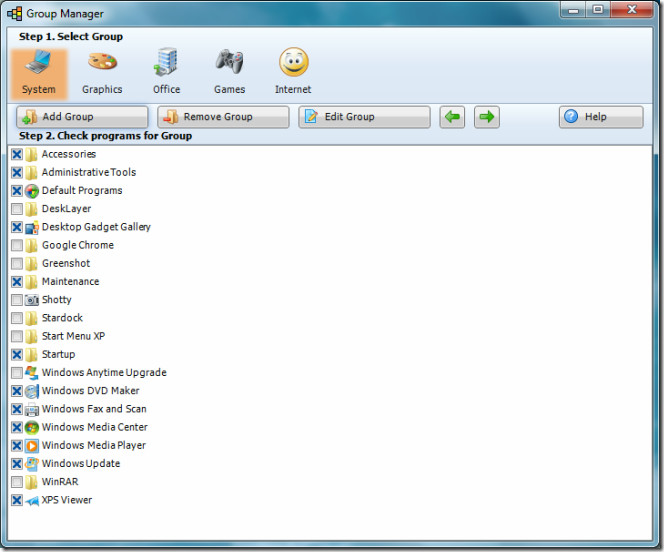 Start Menu XP is developed for Windows 7.