How to start and stop a service on Windows 10
It is common knowledge that apps run on Windows 1o; some of these apps are run by the user while others are run by the system in the background and are essential for the OS to run e.g., the Start app (aka the Start menu).
Often, when these apps run, they also tend to run certain services. When an app is quit, the service should likewise stop with them. Like apps, some services are associated with a user's action, while others are system services. Regardless, the services can be started and stopped manually.
Start/Stop service on Windows 10
If you already know the name of the service you want to stop or start, it should be easy to do so. If you only know a certain app is running and want to stop services associated with it, you will first have to find the name of the service.
Tap the Win+R keyboard shortcut to open the run box.
In the run box, enter 'services.msc', and tap Enter.
Look through the list of services, and right-click the service you want to stop/start.
From the context menu, select Stop/Start.
Note: Some services, when stopped, will restart automatically.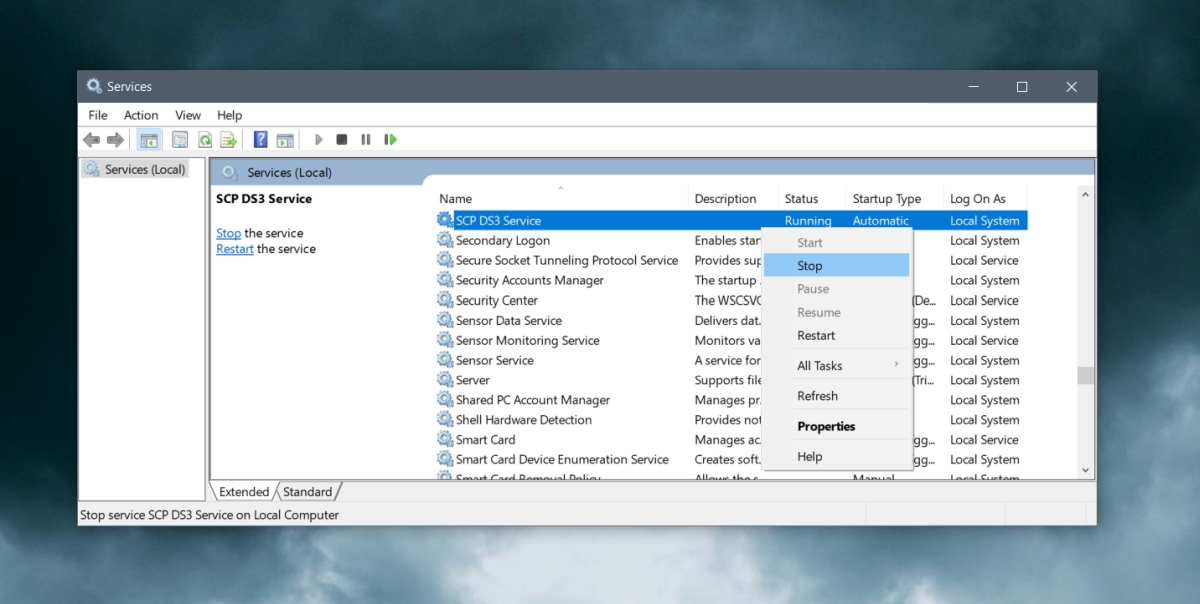 Find name of service
If you do not know the name of a service that an app is running, finding it is fairly easy. Make sure the app itself is running.
Right-click the taskbar, and select Task Manager from the context menu.
Select the Processes tab.
Select the app that you want to find associated services for and expand it.
Under the app, you will have one or several times listed. Items with two gear icons are services. Note the name down.
Right-click the service, and select 'Open Services.'
The service management tool will open. Select the service.
Right-click it and select start/stop from the context menu.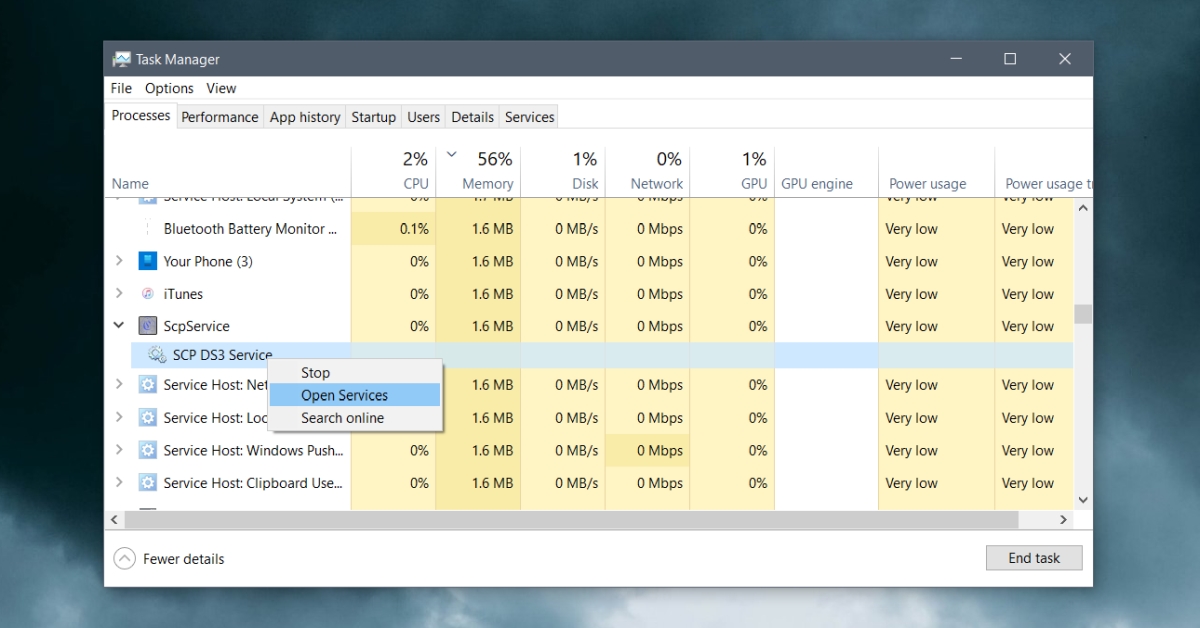 Conclusion
You should never stop or start a service unless you know what it's for. Stopping a service may cause problems. Normally a service associated with an app is less likely to make your system unstable, but it will interfere with the app's working. As mentioned earlier, services do tend to restart, and you generally do not want to stop a service that autostarts. If you're sure the service doesn't need to run, you can access the service's settings and turn off the auto-start option. If that doesn't work, check the task scheduler to see if there is a task that is set to run the service again.