Stickies For Windows Brings Yellow Sticky Notes On Desktop
Stickies for Windows is the clone of Mac's popular note-taking application, ported to Microsoft's operating system. A welcome addition to our arsenal of note-taking applications, Stickies lets you place yellow-colored sticky notes anywhere on your desktop, with some decent formatting and customization options.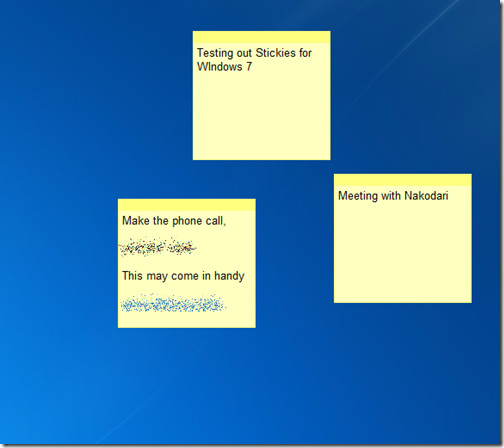 The application is a tiny installation that sits in your system tray, with an option to launch on Windows startup. Double-click the tray icon or press Ctrl+Shift+N for a new note, or right-click for further options.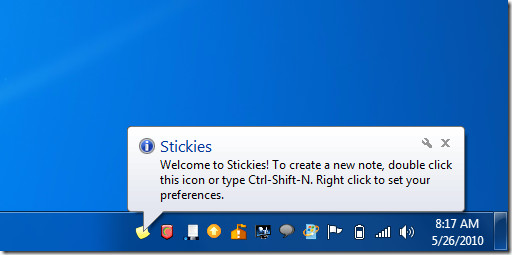 As indicated from the new note shortcut above, the program supports keyboard shortcuts. For example, you can use Ctrl+U to underline text, Ctrl+B for bold, as well as Ctrl+D for deleting a note. etc.
The notes can be freely placed anywhere on the desktop for easy reminders. The application lets you format the text in bold, strike-through, italics or underline. It also automatically converts URLs into hyperlinks.
Right-click the tray icon to access Stickies' settings, which will let you change a few aspects of appearance as well as set up synchronization of notes. Sync happens using Amazon's web services, for which you will need to sign up separately.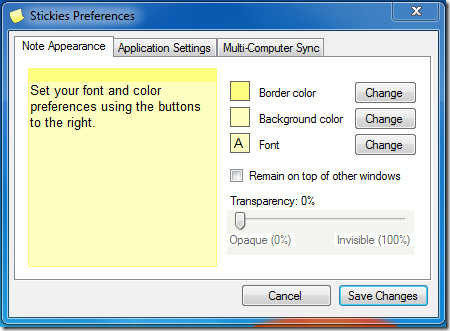 Stickies for Windows is open source, and was tested on our Windows 7 32-bit system.