SubsHub Downloads English Subtitles For Movies And TV Shows
SubsHub is an open source application which instantly downloads English subtitles for your Movies and TV Shows. In order to download a single or multiple SRT (Subtitle) files, all you have to do is to specify an input video with the right name of the movie or TV show. If you would like to see how to add subtitles to your videos, see our guide here.
SubsHub does not require any complicated configurations as it automatically fetches the subtitile file(s) from the specified video name. Therefore, make sure that the input name is correctly spelled to get the right subtitles. Once you have input the video, you can either choose to download the SRT file for a movie or collectively download all subtitle files for movies residing in specified folder in one go. After selecting the download mode, click Download to grab your subtitle file(s).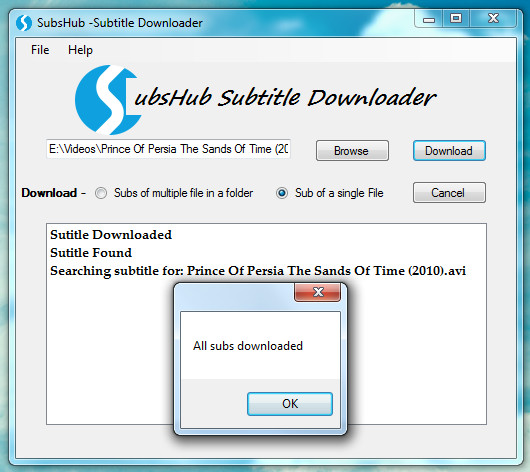 The downloaded subtitle files are saved in the directory of the input video automatically. One thing which you might want to watch out for is the executable file of this application which unfortunately does not appear on the desktop or the Windows start menu. You will have to manually create a shortcut of the EXE file from C:/Program Files/OpenHub Softwares/SubsHub. For some reason the application does not add system shortcuts. We hope that the developer provides a desktop and Windows start menu shortcut option in the setup wizard for upcoming versions of SubsHub.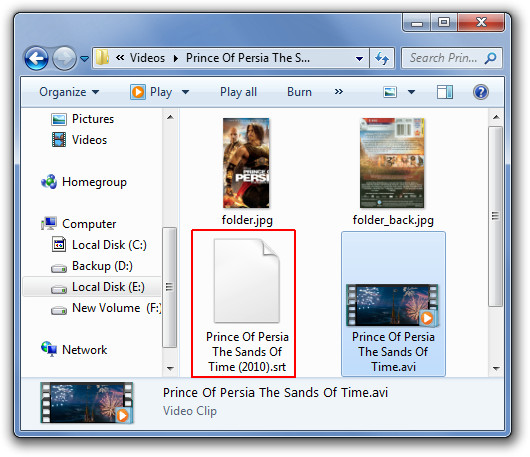 SubsHub works on Windows XP, Windows Vista and Windows 7.