Switch Windows Playback Devices (Sound Cards) With SoundSwitch
If you're using multiple playback devices, you must hate switching between them manually by right-clicking the volume indicator to open Playback Devices dialog and then changing the playback device. How about an application which lets you switch playback devices right from system tray? SoundSwitch provides you with just that. It is a tiny open source system tray Playback Devices switching tool for Windows which saves you time that you'd have spent on switching the playback devices the default way.
The application maps the sequence of devices listed in Playback Devices dialog with device IDs. For instance, if you have 4 devices, you can add upto 4 device IDs in ascending/descending order from Settings window.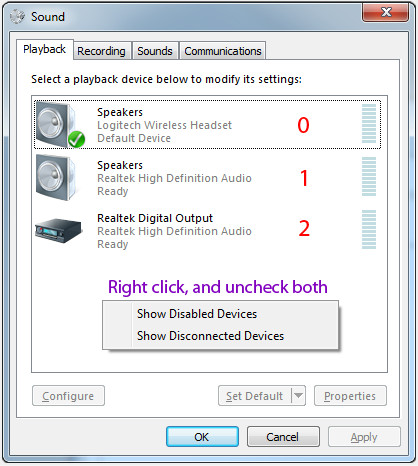 You can access Settings window from its system tray menu. Enter the ID of audio device and click Add to save it in the list. Similarly, you can add IDs for other installed playback devices as well.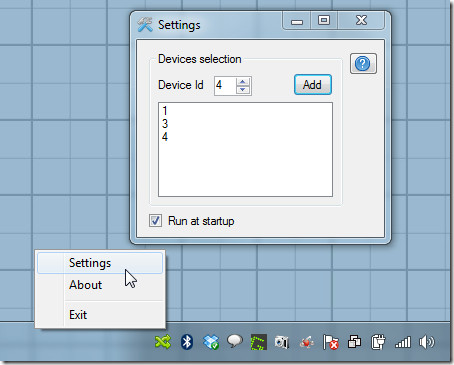 The default hotkey combination is Ctrl+Alt+F11 to enable and cycle through the playback devices in defined sequence. SoundSwitch works on Windows XP, Windows Vista, and Windows 7.