Tweaking Windows 7 With XdN Tweaker
We have previously reviewed a couple of tweaking utilities like TweakNow WinSecret and Enhancemyse7en. Today I came across yet another great tweaking utility called XdN Tweaker which performs efficiently and works on most versions of Windows including Windows XP, Windows Server 2003, Windows Vista, Windows Server 2008, and the latest Windows 7.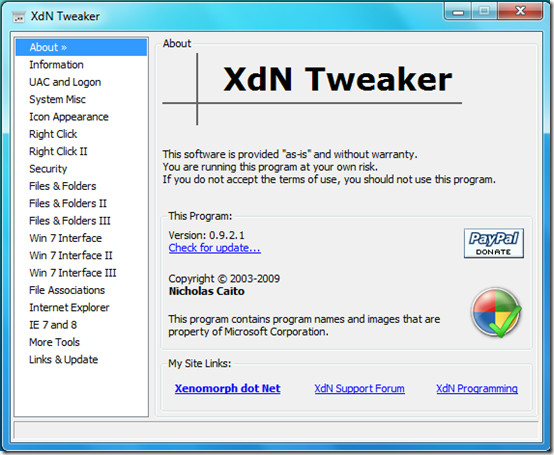 It offers a lot of different operations which can be performed with a single click. Just click any category from the left sidebar and you will see its options in the right side main window. You can work with UAC and Logon, System Misc, Icon Appearance, Right Click menus, System Security, Files & Folder options etc.
This tool offers special categories for tweaking Windows 7, just click Win 7 Interface, Win 7 Interface II, Win 7 Interface III options to perform many common windows 7 tweaks.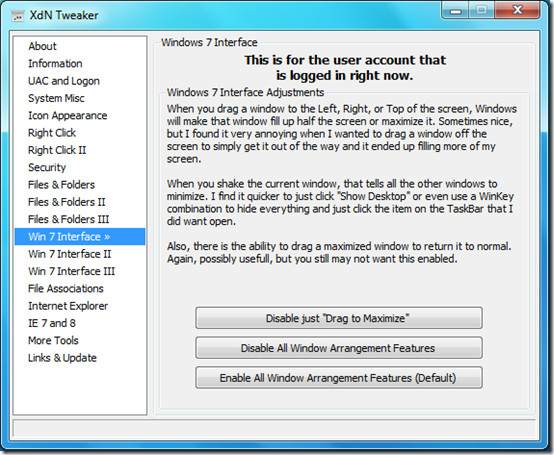 It also lets you perform different tweaks to the Internet Explorer, for some settings specific to IE7 or 8, click the IE 7 and 8 option. More Tools contains tools for System Configuration, Performance Options and Sounds, etc.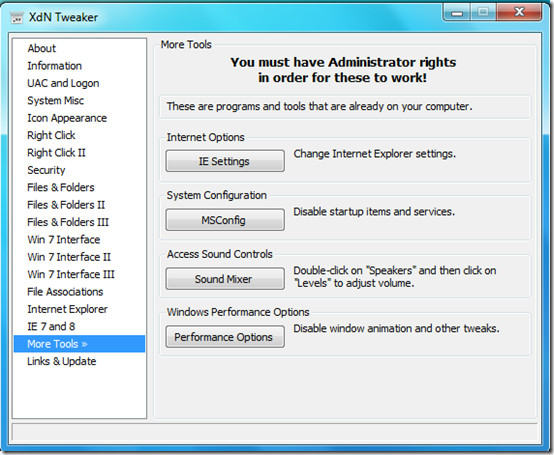 Overall, it is just another Tweaking utility but the three separate options for Windows 7 are worth having a look.
It works on both 32-bit and 64-bit systems. Enjoy!