Uninstall Any Software From Context Menu In Windows 7
To uninstall programs in Windows 7, one has to go to Control Panel -> Programs And Features. If you're looking for a more convenient way to uninstall applications without having to open Add or Remove Programs each time to remove them from the system, Menu Uninstaller is the most suitable tool for you. It lets you remove programs directly from right-click menu. All that is required is to right-click on app shortcut and select Uninstall. This will initiate the uninstallation process after showing you a pre-cautionary prompt to confirm if you would like to remove the specific application.
Once Menu Uninstaller is added, it automatically adds an additional option in context menu which allows uninstalling programs. Just right-click on a program icon and select uninstall.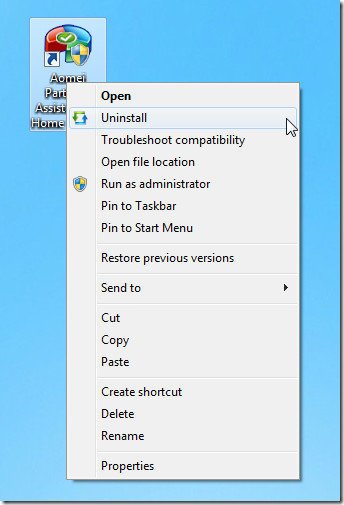 A precautionary prompt will alert you to confirm the uninstallation of the program. This is quite useful for ensuring that you do not accidentally erase a useful program. Click OK to proceed with the un-installation.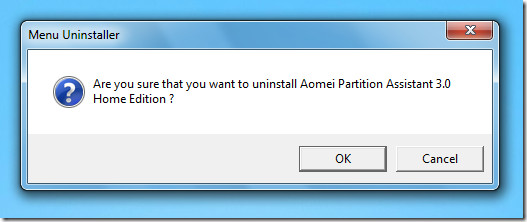 Menu Uninstaller works on Windows XP, Windows Vista and Windows 7.