Use AppLocker To Stop Unauthorized Programs From Running In Windows 7
It is a common security tip that you should run only trusted software, if you are running an unauthorized app then your system might be on risk and can get infected anytime. The upcoming Windows 7 is more conscious about your system security.  AppLocker tool lets you specify which programs to run in your system. You can use  this feature of Windows 7 to prevent unauthorized software from running and thus results in better system security and performance.
First of all launch it by typing GPEDIT.MSC in Start Search and press Enter.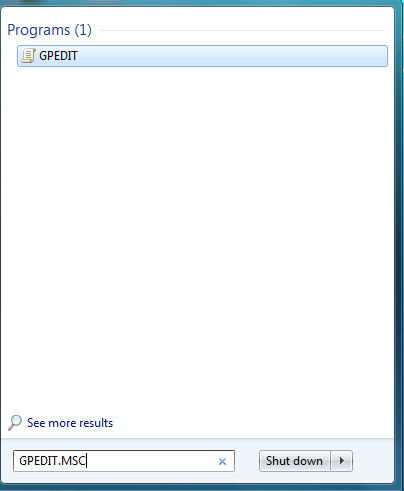 Local Group Policy Editor will be launched.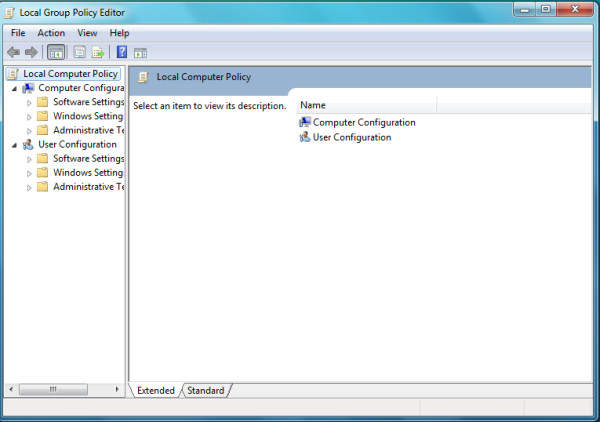 Now navigate to Computer Configuration > Windows Settings > Security Settings > Application Control Policies > AppLocker.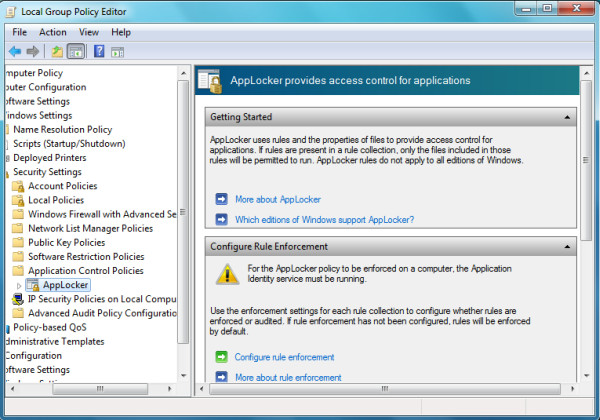 Here you can apply rules on programs, there are three types of rules which you can apply, Executable Rule, Windows Installer Rule, and Script Rule. Right click any category and click  Add New, for demonstration purpose I choose Executable Rule, a new dialogue box will be loaded as shown in following screenshot.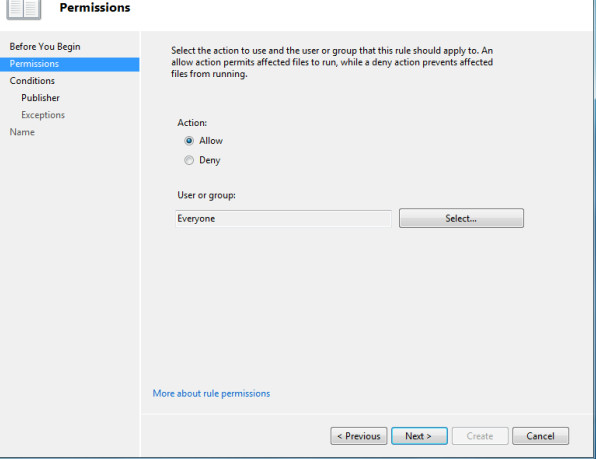 Select Allow or Deny and click Next,  now choose the condition, it could be Publisher, File hash or Path.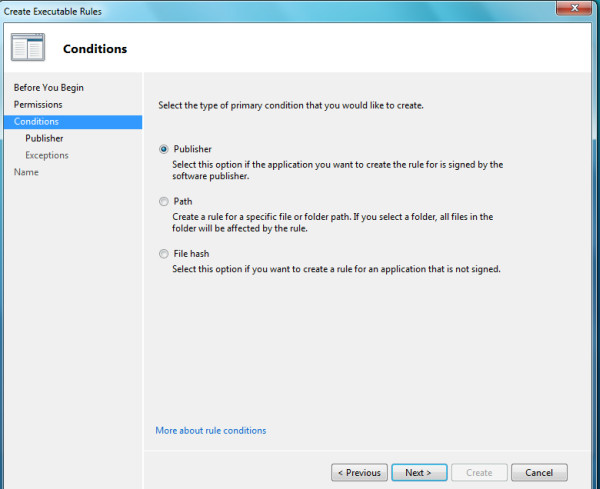 I choose Publisher and clicked Next, at next step you will be asked to browse and select the signed file.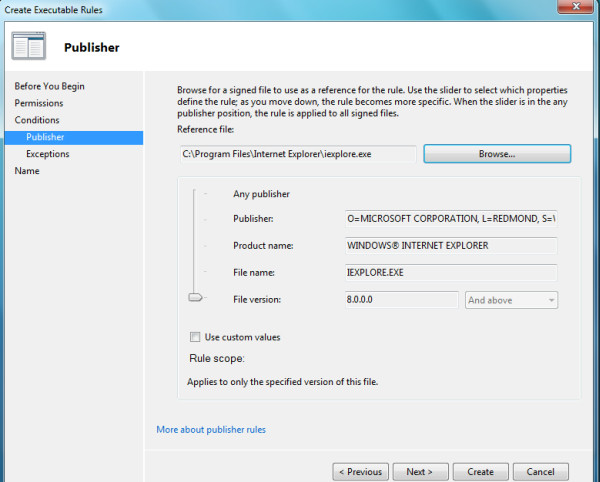 For demonstration purpose, I choose iexplore.exe and clicked Next , on next step specify name for this particular rule and click Create.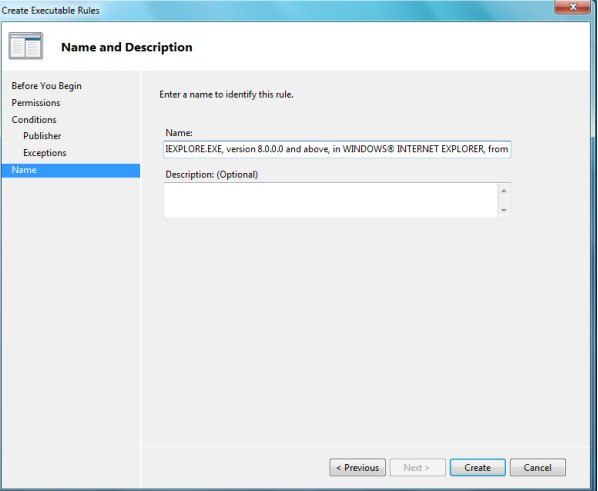 The rule will be created and added to the list of rules as shown in following screenshot.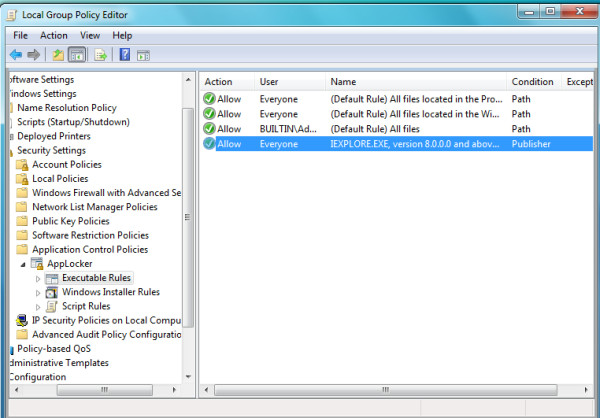 Thats all, it is quite easy to apply certain restrictions on applications in Windows 7. Enjoy!