How To View The Troubleshooting History In Windows 8 Or Windows 7
Do you want to view complete PC troubleshooting history to check the actions you performed while diagnosing and fixing the PC?Or, if you aren't sure what steps you took to solve a particular issue with the system component, then Windows lets you easily check the actions you performed while troubleshooting the PC. You may already know that Windows includes a Troubleshooting feature that allows you to diagnose and fix common PC problems. It also saves all the PC troubleshooting history, allowing you to check the components you performed the Windows troubleshooting actions for.  Go through the following simple steps to view the troubleshooting history in Windows 7 or Windows 8.
This post has been updated to explain how to view the troubleshooting history in Windows 8. The article was updated on March 30, 2012.
For Windows 7: First of all, click Start and choose the Control Panel. In the control panel choose Large icons from the View By drop down option.
For Windows 8: On Start Screen, type Control Panel and hit Enter to open it. Now, switch to Large icons view mode.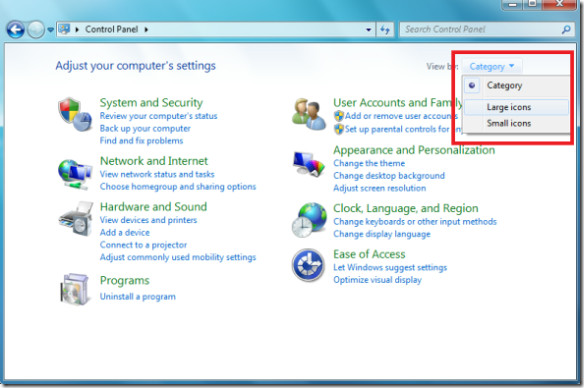 Now choose the Troubleshooting option in the control panel.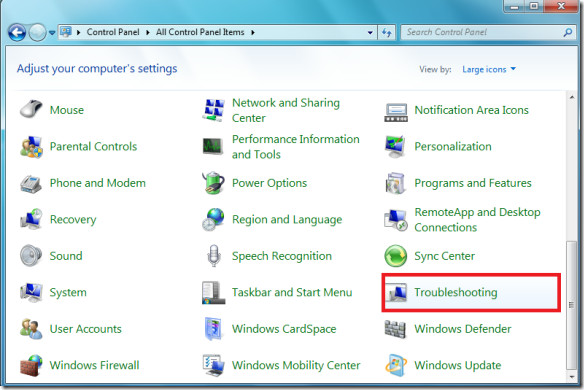 Here choose the View history option in the left side column of the troubleshooting dialogue box.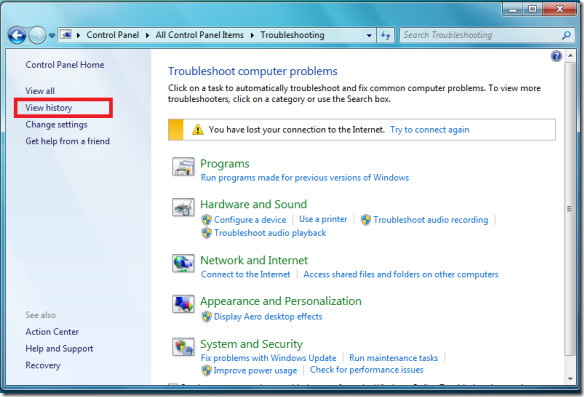 Now you will get a list of all the troubleshooting steps which you adopted. I recently used the network diagnostic utility and it is visible in the list.
You may also clear this troubleshooting history by clicking the Clear history button. Enjoy!