What Is Windows 7 Libraries And How To Use It
What Is Windows 7 Libraries
The upcoming windows 7 has introduced the concept of Libraries which lets you organize your data in a more professional way. Libraries are actually the collection of folders on the computer system. As you know that many users do not save their documents, images and other files in one place and mostly you will find them scattered all over the hard disk, so the Windows 7 Libraries concept has provided an easy way to access all the files in one place. In other words, a library organizes all your files together in one place regardless of where it is stored.
How To Use Windows Libraries
Windows 7 by default provides four libraries, these are Documents, Music, Pictures, and Videos, you can also add a new library in an easy way. Launch Windows explorer and you will be able to see the Libraries category located in the left side window as shown in following screenshot. Note that you can also access it more easily by clicking the Libraries icon in the Taskbar.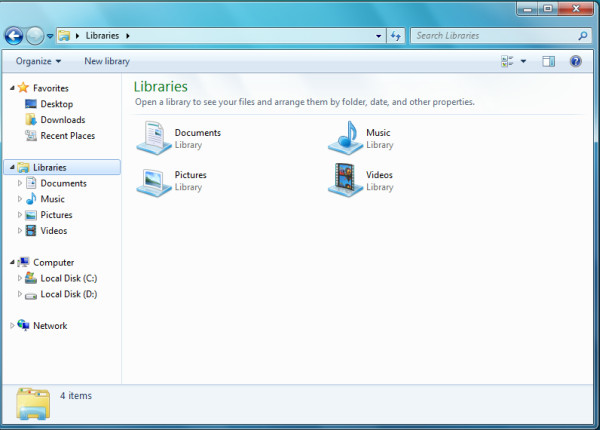 There are a couple of ways to add locations to the library. First, open the library's properties box by right-clicking the particular library and choosing Properties as shown in following screenshot.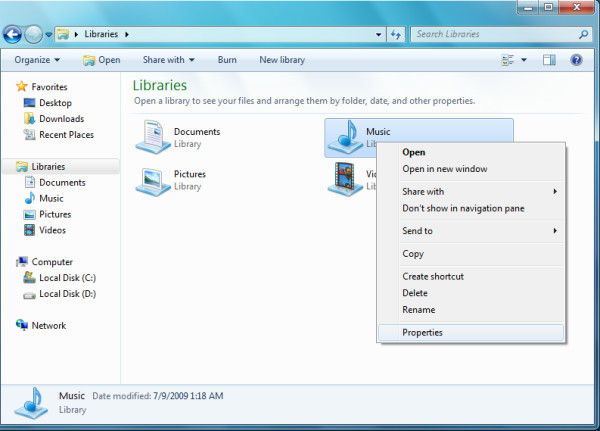 In the library properties box, click Include A Folder button, browse and select the folder and click Include Folder.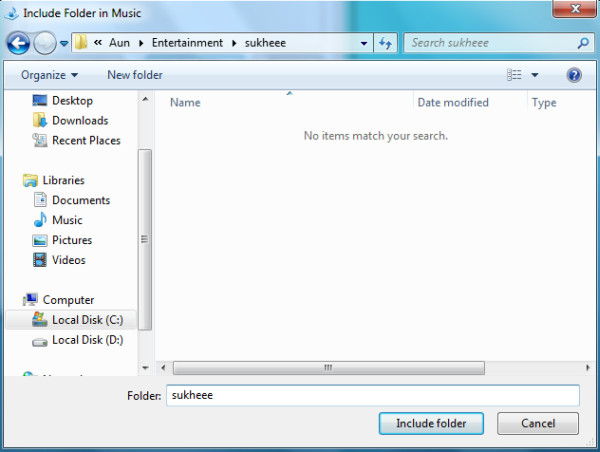 The specified folder will be added to the particular library and will be visible in list of added folders, just like I added one folder to Music library.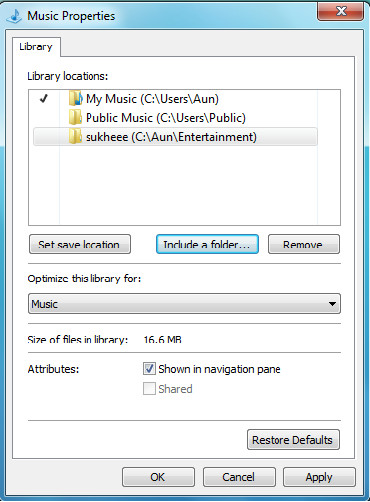 Click Apply and you will be able to see the contents of this particular folder added in the library. Now, what if you want to create your own library? It is also quite simple, in windows explorer right click Libraries and choose New > Library as shown in the following screenshot.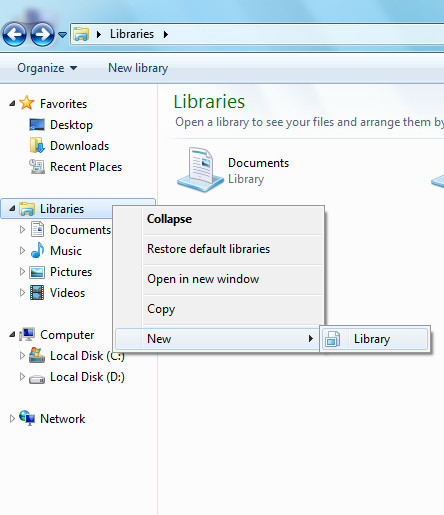 Now enter the name for this new library as shown in following screenshot.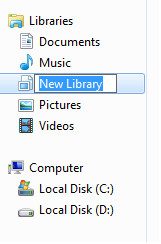 The new library will be added, now follow the above mentioned steps to add locations to it. Enjoy!