WinAudit – Complete Software And Device Information For Your PC
WinAudit is a portable application which displays a complete overview of your system, including indepth hardware and software details. The available information is even more detailed than that of SIW (System Information Tool), as it shows everything from the specifications of your peripheral devices, BIOS, to each installed software. It is quite a simplified application and is useful for both beginners and pro users. The data is obtained in a single click and depends upon your ability and knowledge to use the information to your benefit. WinAudit can be handy to create a software compliance report, hardware inventory, security audit of servers and so on. The available data can also be saved in Text, PDF, CSV, HTML, and XML format.
Once WinAudit is launched, click on Here to start system analysis.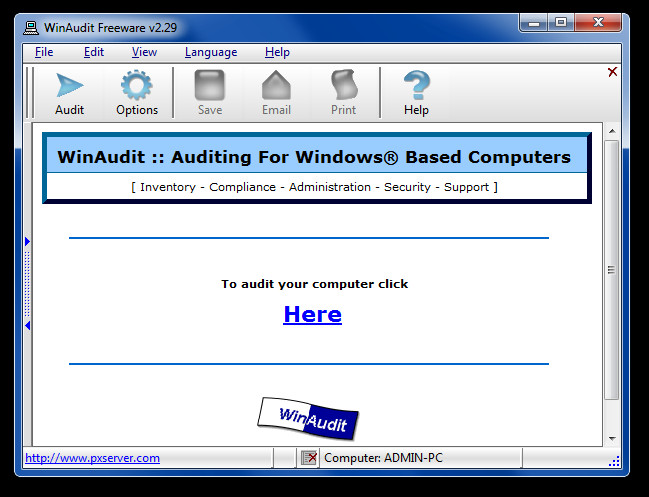 The system analysis will take a small amount of time after which your system's complete data will be provided in convenient categories.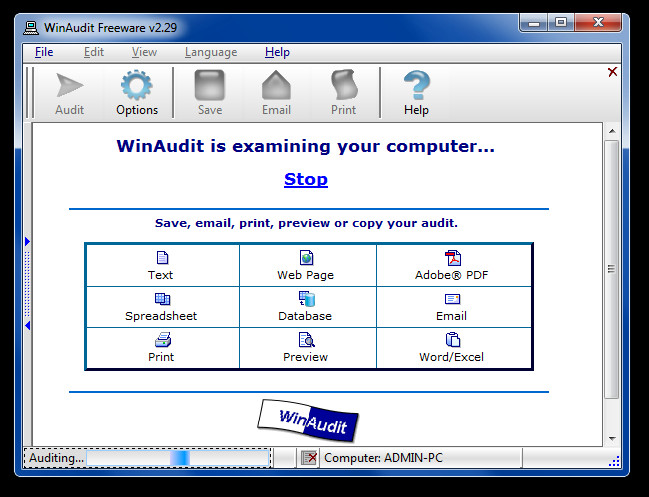 The displayed information is divided in a tree format where each category or sub-category can be further explored to get precise information. The System overview category displays verbose system information with serial numbers, manufactirers details, operating system type, PC name, memory, processor and other important information.
You can explore data in graph format (where available). For example, the Installed software section displays active setups and programs to help you determine the overall software resource usage of the system.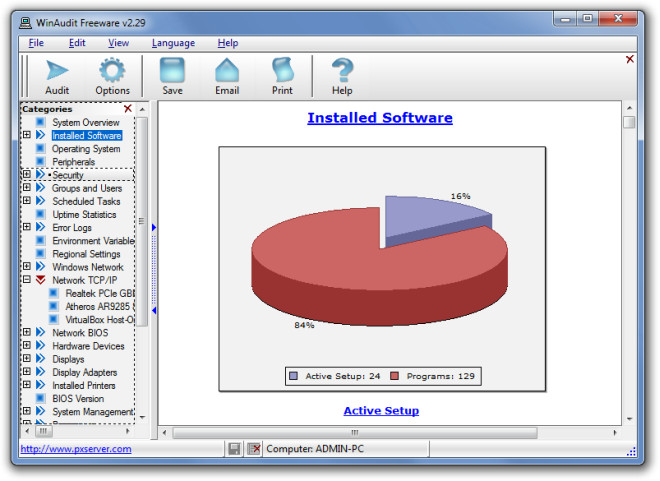 Similarly, you can get anything from hardware serial numbers to vendor specifications, application installation dates, product language, installation state, installation source, package format and name, application location on the system, package code and much more. In fact the question may arise as to what detail it perhaps foes not cover. You can save your system's audit data from the Save button.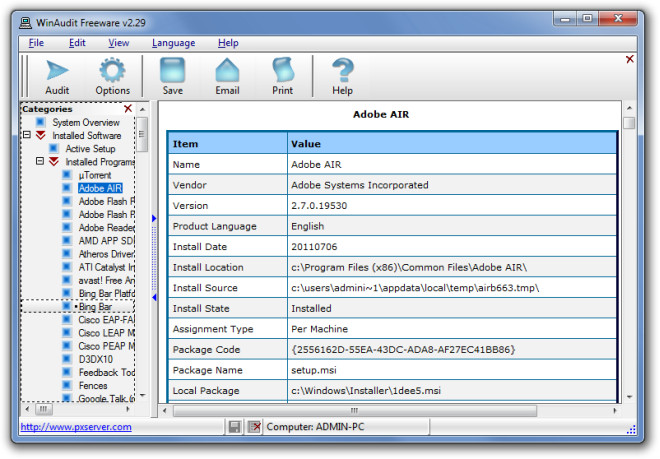 If you find the categories to be too long and confusing then you can click on Options from the main interface and uncheck the items which you may wish to exclude from the list.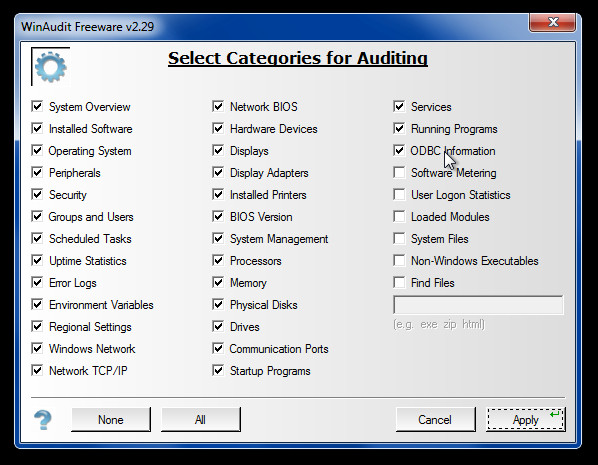 WinAudit works on Windows XP, Windows Vista and Windows 7.