WindowMenuPlus Adds 9 Useful Options in Application's Title Bar Right-Click Menu
Applications which integrates useful options in Windows shell or in right-click context menu are generally more preferred than other dedicated tools which offers the same functionalities. Moo0 WindowMenuPlus is powerful application which integrates several options in Windows shell. You can access these option from application's window Title bar menu, i.e right-click  menu of an application's title bar. The seamless integration of 9 worthwhile options lets you perform various actions and customizations over active application such as; Keep on Top, Set position on screen, Find program location, Transparency, Kill Process, Process Priority, Program Information, Free Unused Memory, etc.
After the application is installed, you can perform aforementioned actions over any active application window. Most of the times, keeping an application is required or killing the respective instance of application is needed, with this little utility you can perform such actions on-the-fly.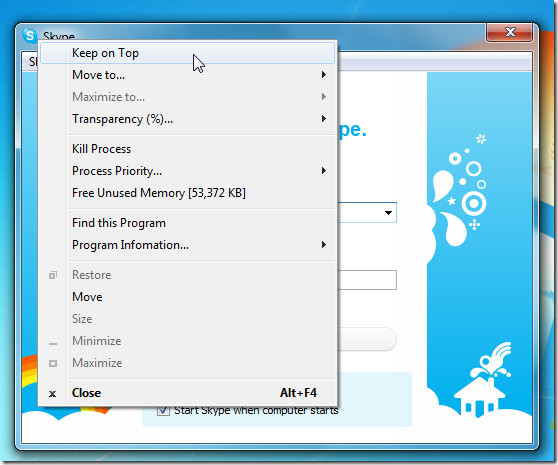 Move to option refers to quickly adjust the position of application window on the screen. You can move application window to center, Left, Right,Top, or Bottom of the screen instantly.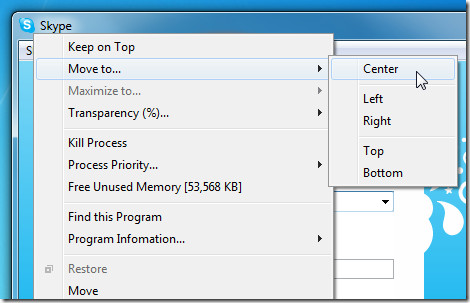 Transparency option will let you easily set the opacity of an application window. It is however not quite useful as compared to other provided options yet adds flamboyance to the open application windows.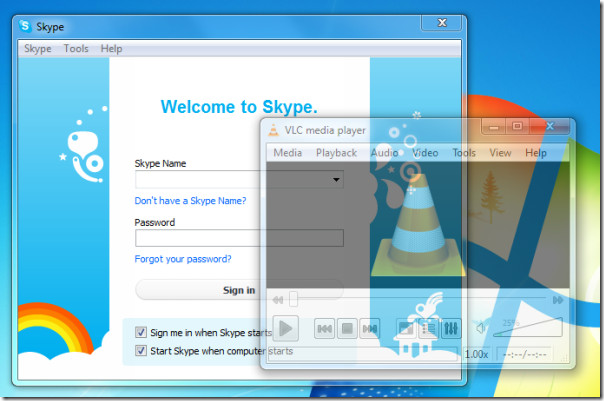 As name implies Kill Process will immediately kill the process of an application in question. The Process Priority helps you in quickly set the priority of the application. Another noteworthy feature is finding the location of an application where it is residing. Clicking Find this Program will open the target location of the application folder.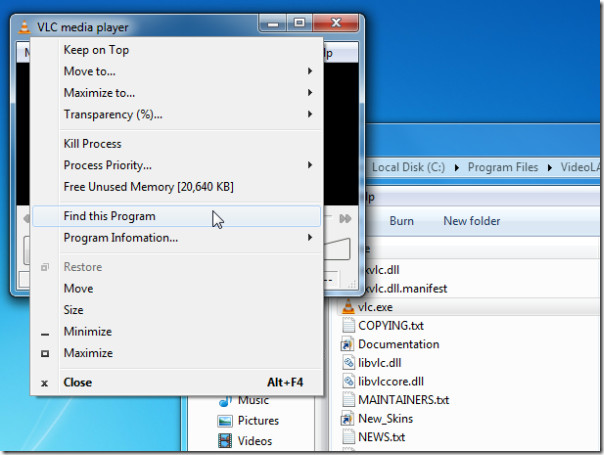 The Program Information option will show all the relevant details of the program. It mainly includes; Copy All to copy all the provided application details to clipboard, Process ID, Time Running, Memory Usage, and lot more.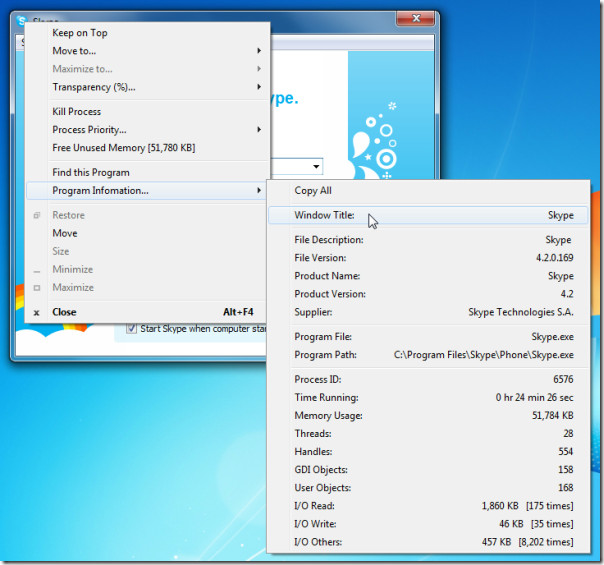 Furthermore, you can always remove unwanted options from its system tray icon. Right-clicking the icon will pop-up a menu to configure basic settings and let you remove options individually.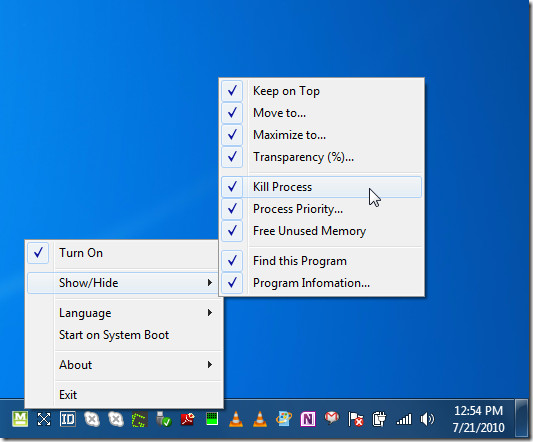 All-in-all it is one great application which we have came across after a long while. The application integrates multitude of options and features which will come handy for an advanced user and for an average Joe.
It runs on all Windows based OS, testing was carried out on Windows 7 x86 system.
Fore more, you can check out Context Menu Editorand CMenu.