How to access Windows 10 Sticky Notes online
Sticky Notes on Windows 10 have recently been overhauled. Windows 10 1809 still isn't available just yet but the new Sticky Notes app is available even if you're on the older version of Windows 10. The new app has quite a few features and you can now access Windows 10 Sticky Notes online.
Windows 10 Sticky Notes Online
In order to access notes from Sticky Note online, you must be signed into the Sticky Notes app with your Microsoft account. To do that, open the Sticky Notes app and click the more options button on a sticky note. Select the All Notes option. This will open a panel which has a cog wheel button at the top. Click it, and click the Sign In option.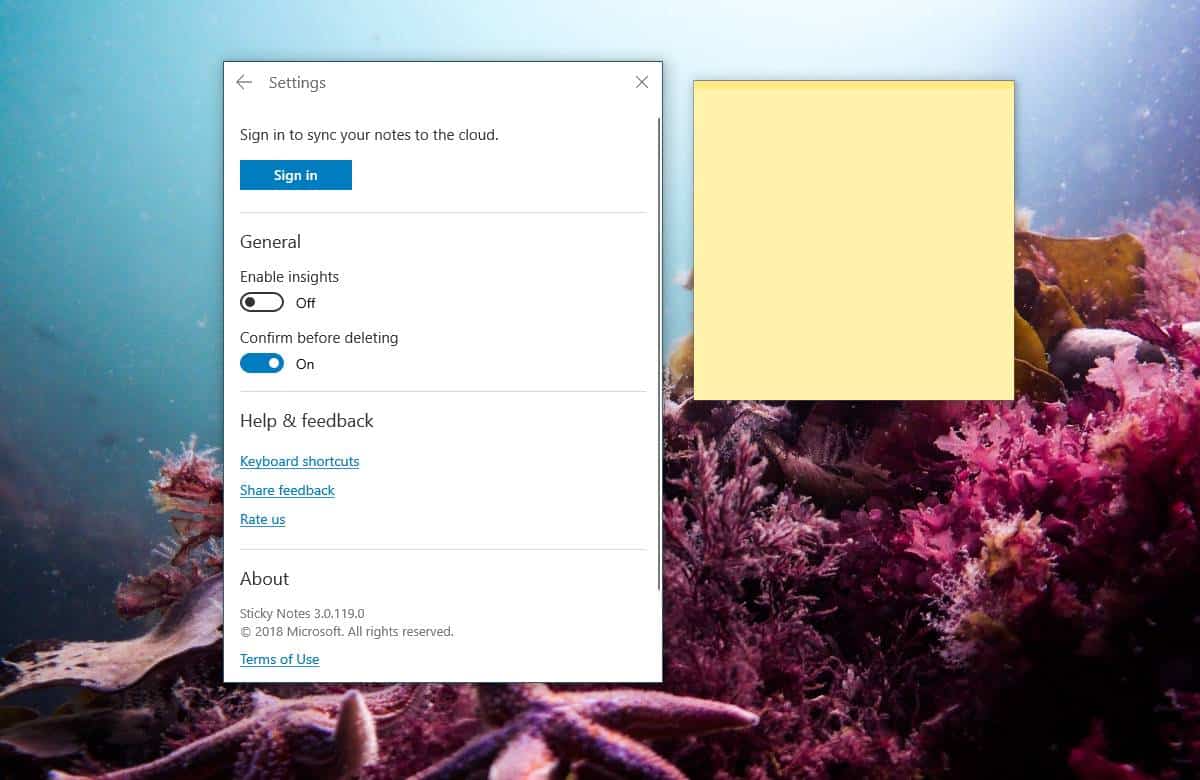 If you have a lot of notes, you should give it a few seconds before you go online to view your notes. This is where you can access your notes from Sticky Notes online.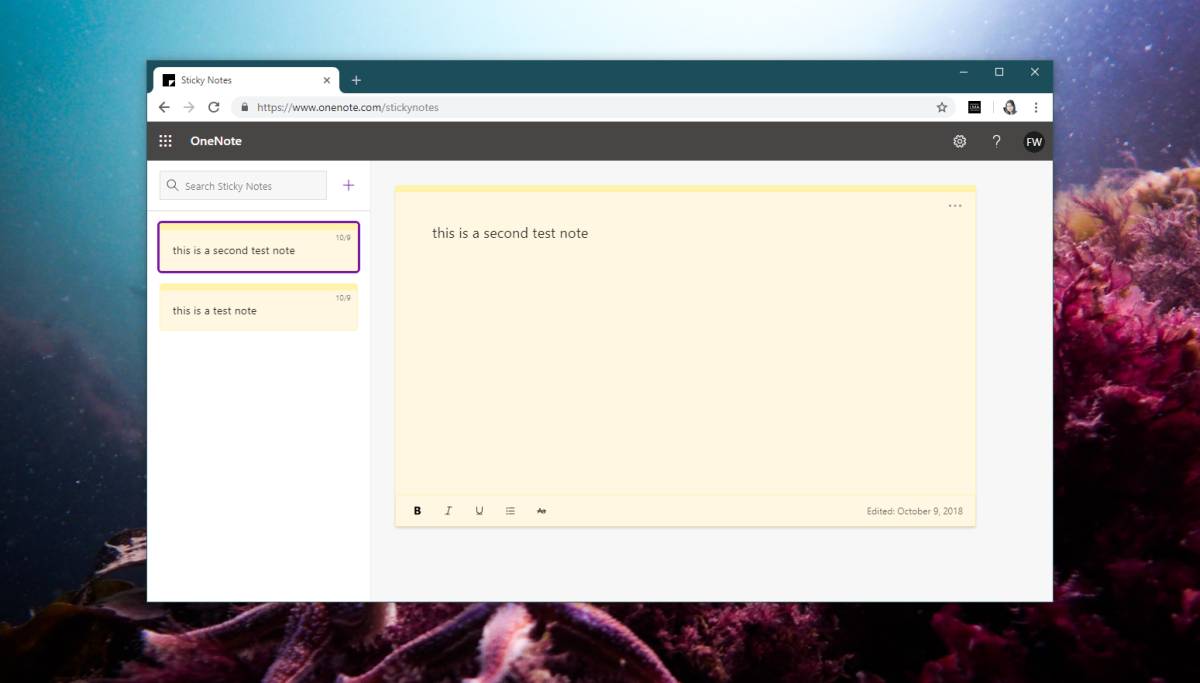 All notes that you create on your desktop are synced online. When you create a new note, and are editing it, you will see a syncing icon appear on the note's title bar. It doesn't take long for a note to sync but you will be able to catch it.
There is a catch though; if you sign out of the Sticky Note app, none of your notes will be available in the app anymore. You can use the app signed out, and the notes will save to your system but the second you sign in, all your notes from your desktop will be synced to the online version. If you ever choose to sign out, you will no longer be able to access those notes on your desktop.
This is quite possibly the craziest way for any note taking app, whether it's feature rich and productivity oriented or a scratch pad alternative, to work. It's possible that this is an oversight on Microsoft's part and there's been no shortage of those these past few months. Perhaps they will fix it eventually. It can stand to take a hint from the Notes app on iOS and macOS. Not only can you sync notes between your desktop and your iPhone, you can also access them from iCloud online and if you ever choose to stop syncing them to iCloud, you will still be able to access them on your desktop and your phone. None of this is hard to figure out but Microsoft appears to be fumbling it nonetheless.