Windows 7 ClearType Text Tuner Makes Text Appear More Sharp And Clear
ClearType Text Tuner tool lets you ensure that the text on your computer screen is crisp and sharp. With ClearType Text Turner, the words on your computer's screen appears as sharp and clear as those printed on the paper. It is aimed to increase the readability of words on the computer screen. Lets explore how we can achieve text tuning in Windows 7.
You can access it  by clicking Start, typing cttune.exe and pressing Enter.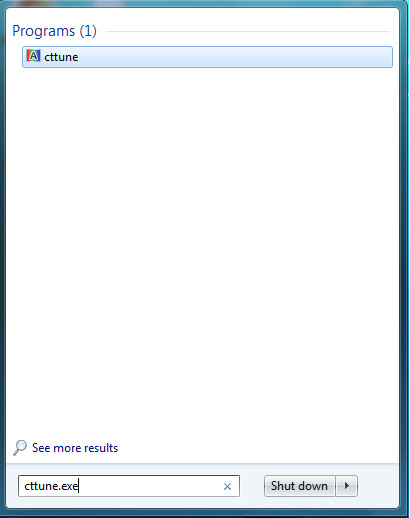 It lets you adjust the text on your screen in the series of steps. Here is the very step, following screenshot shows how it looks when launched.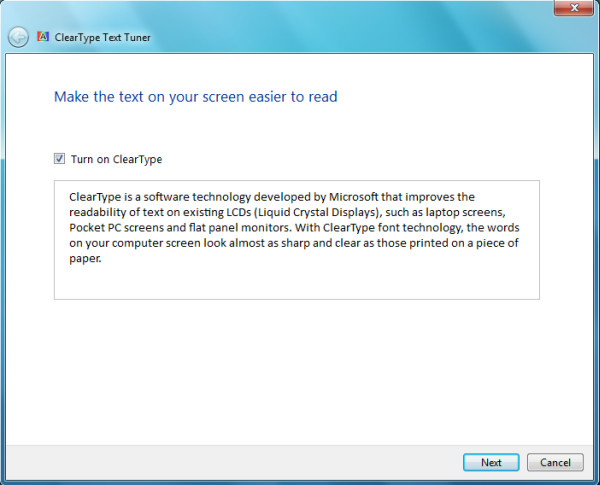 Click Next to proceed to the next step, on the next step Windows will make sure to adjust your monitor's native resolution.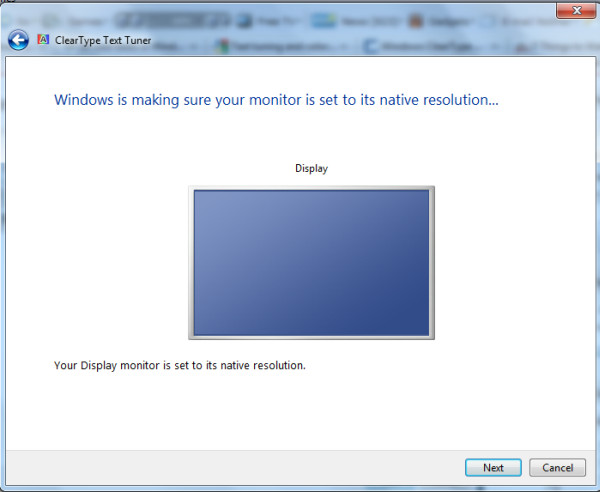 Click Next and choose the text sample that best suits you. Here you will be listed with many different text samples.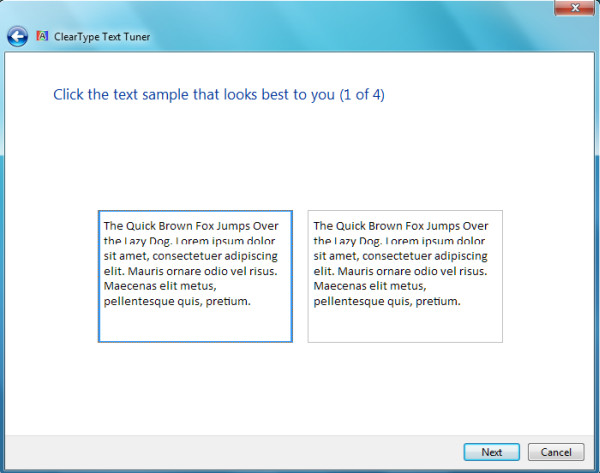 By clicking Next, you will be able to see some more text samples, select the sample which looks more clearer to you.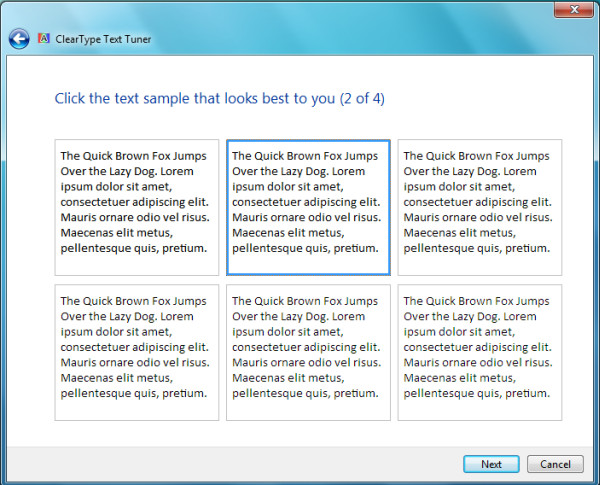 Once you have chosen your text sample, click Next and you will see the following final screen.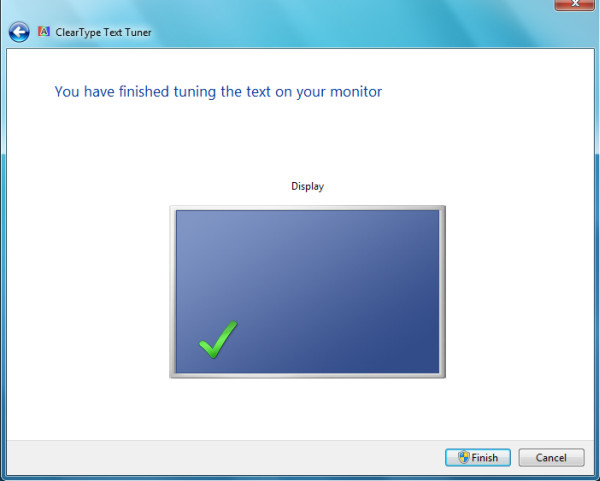 Click Finish and that's all, your text tuning process is completed now. You will observe that the text now appears more clearer and sharper than before. Enjoy!