Windows Network Password Recovery
Windows 7 will store all saved passwords in Credential Manager, so does Windows Vista and Windows XP. Saved passwords of Network Authentication, Outlook, Remote Desktop, Windows Live Messenger, Gmail Notifier, etc are all stored inside it. It is a well known fact that once you have asked Windows to store the passwords(checking save password checkbox), anyone can recover them.
Network Password Decryptor is a free tool that makes recovering all saved network authentication passwords a click away. It will displays the network name, password type, username, password, and last modified date. All you need to do is to run the nifty little portable app and hit Start Recovery button.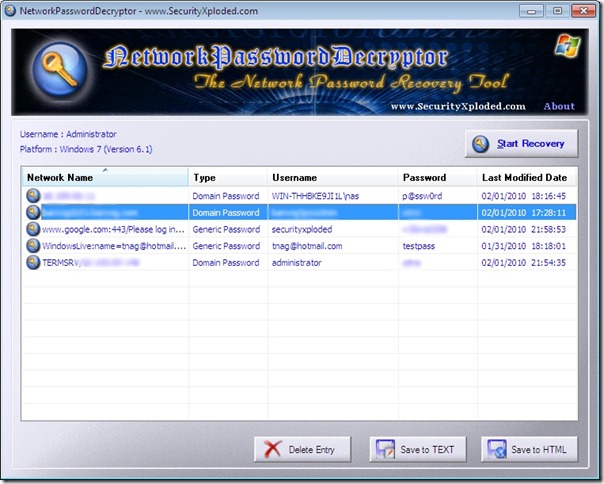 You can choose to delete an entry, save it to text, or save it as a HTML file.
Download Network Password Decryptor
What we learn here is to never allow Windows to save your important passwords, specially not when you are sitting on a shared computer or when using a Office computer.