Windows 7 Registry Cleaner
Windows registry can become clogged after heavy activities and Windows 7 registry is no different. You will find registry keys left by uninstalled programs, trail applications, and badly programmed software. Once your registry gets filled with junk/useless keys, it directly effects your system performance. So which utility would you use to clean up Windows 7 registry? I have found Auslogic Registry Cleaner to be the best.
It is a simple yet straightforward registry cleaner that does the job just like it should be done. All you have to do is to run the tool and follow some basic steps before it starts cleaning and fixing your registry. On the welcome screen you will be given the choice of either running a quick registry scan or an advanced scan.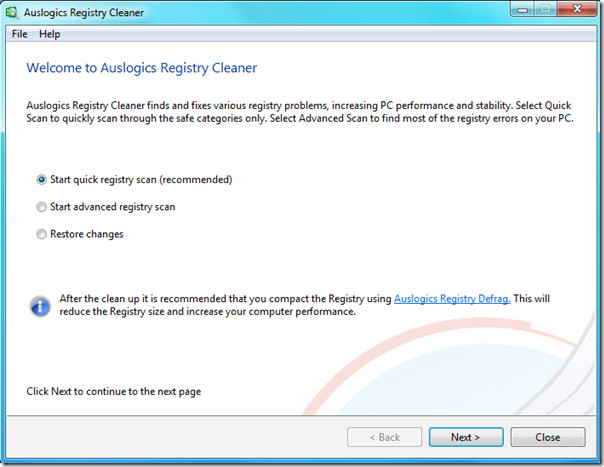 If you select advance registry scan, in the next step select the category that you would like to scan. In this way you will have complete control on what you are scanning and fixing.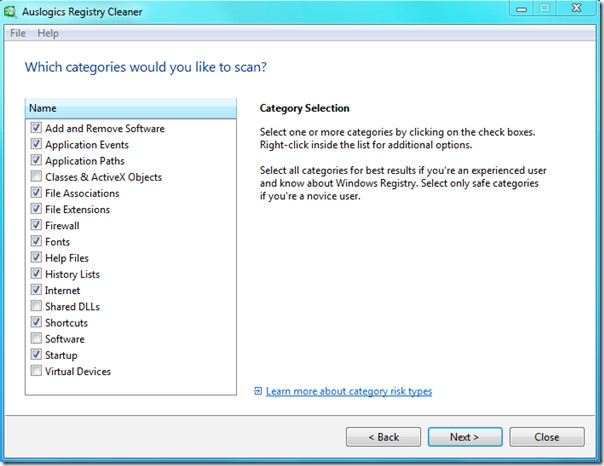 Click Next and it will start scanning your registry right away.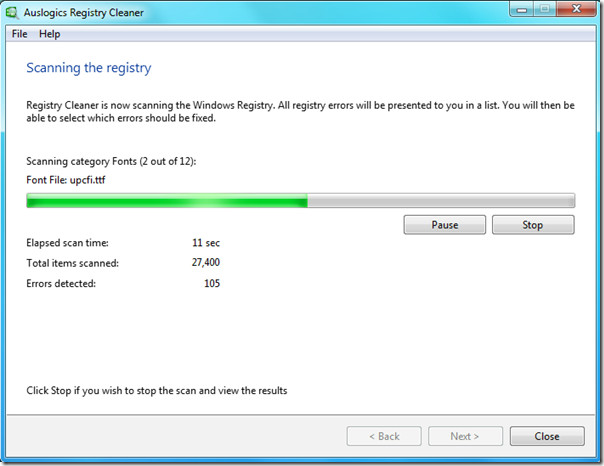 Once the scan is complete, you will be shown the list of errors found in the registry, you can uncheck those which you don't want to fix and check those which you would like to fix. Before you fix the error make sure that 'Backup registry keys before removing' option is checked.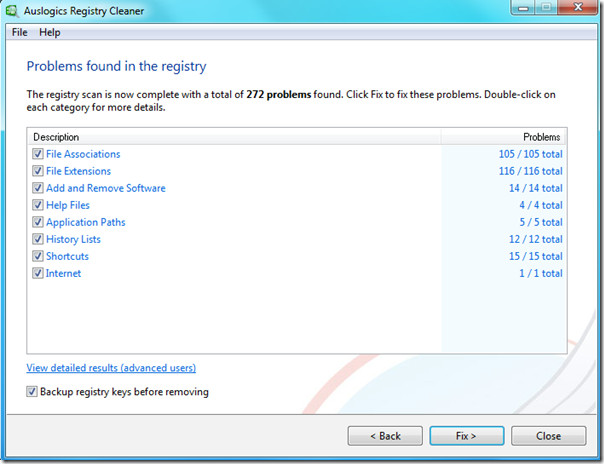 If you want to manually check each and every key in which the problem was found, double-click a category and you will be shown the keys in a new window. Here you can uncheck the keys that you don't want to fix. When all is done, click OK.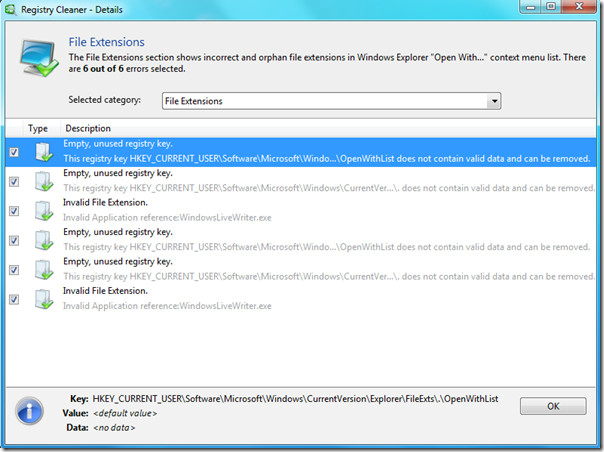 When it is done cleaning and fixing all your registry keys, you will be shown the final window where you can view the performance gain before and after the registry were cleaned. To view full report, click 'Display Report' button.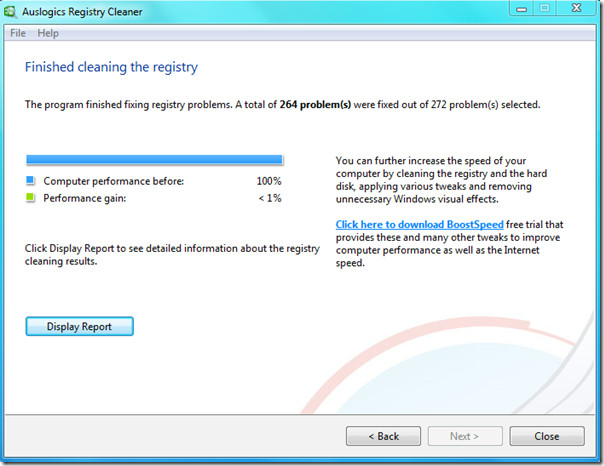 Note that this utility works on all versions of Windows. While other registry cleaning tools are working to make their software compatible with Windows 7, Auslogics Registry Cleaner already works great on this latest OS.
Download Auslogics Registry Cleaner
Enjoy!