Windows 7 Task Manager Shortcut Keys
Just like older versions of Windows, the Windows 7 task manager also offers great ways to manage your system resources. Let me share some common shortcut keys for navigating within Windows 7 Task Manager.
Windows 7 Task Manager can be launched by right-clicking the Task bar and choosing the Start Task Manager option. Alternatively you can also launch it by pressing Ctrl + Alt + Escape.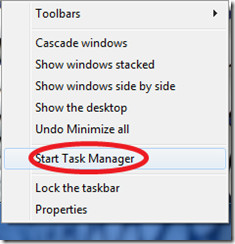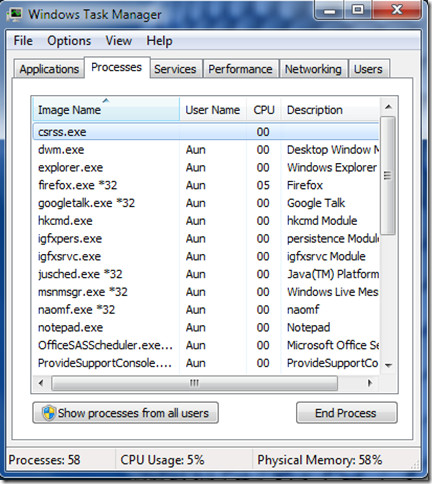 Now let me list some of the common shortcut keys that work in Windows 7 Task Manager flawlessly. These keys are helpful in navigating between the menu bar of the Task Manager.
Ctrl + Tab Next tab (cycles to the beginning)
Ctrl + Shift+ Tab Previous tab (cycles to the end)
Ctrl + Right Next tab
Ctrl + Left Previous tab
That's it, now you may quickly navigate within the Task Manager using these easy short keys.
Update: If you are searching for a Task Manager replacement, check out Process Hacker.
Enjoy!