Windows 8 Keyboard Shortcuts [With Screenshots]
The new Windows 8 operating system was recently launched with a number of new enhancements. Other than the Metro based interface and other changes, it also came with a slew of new keyboard shortcuts. In this post we will show a number of Windows 8 hotkeys which can help you use Windows 8 more conveniently. These include keyboard shortcuts which are applicable on both the Metro interface and Windows desktop.
Important Update: We compiled this list of shortcuts when Windows 8 Developer Build was released, and since then Microsoft has made some major User Interface changes, therefore some hotkeys may not respond in Windows 8 Consumer Preview and next iterations. We've covered 30 most useful hotkeys for Windows 8 Consumer Preview, which you can check out here.
WIN + Z – This hotkey flips open application options. The below screenshot demonstrates how it displayed the Login option for Tweet@rama application.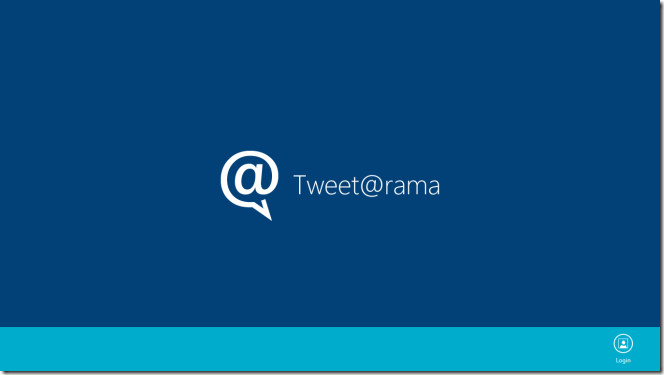 Win + Spacebar – Change the language / keyboard layout. This can be useful for toggling between different language layout for your keyboard (e.g. French and English).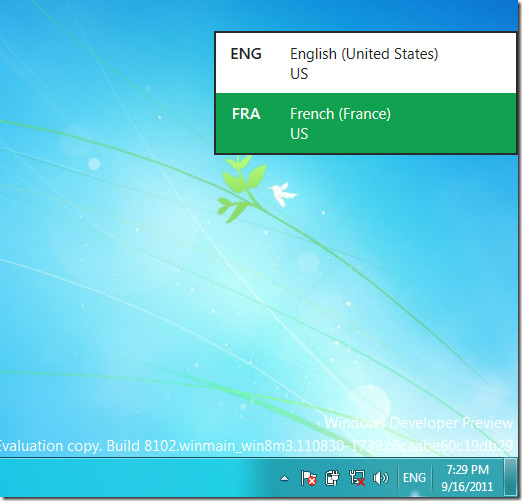 Win + Y – Switches to desktop view. Using this hotkey you can temporarily hide all maximized windows to see the desktop.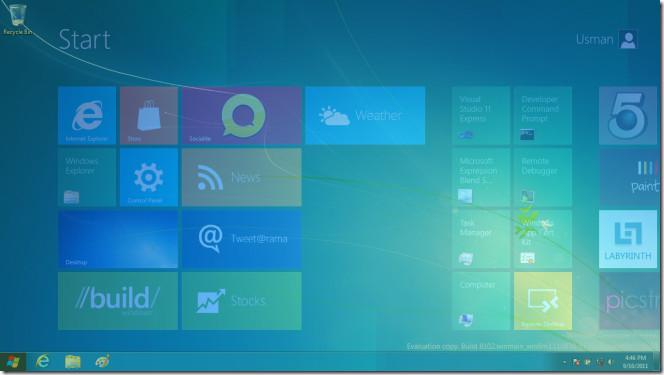 WIN + Q – Opens Search Apps menu.
WIN + W – Opens search for Settings menu.
WIN + F – Opens search for Files menu.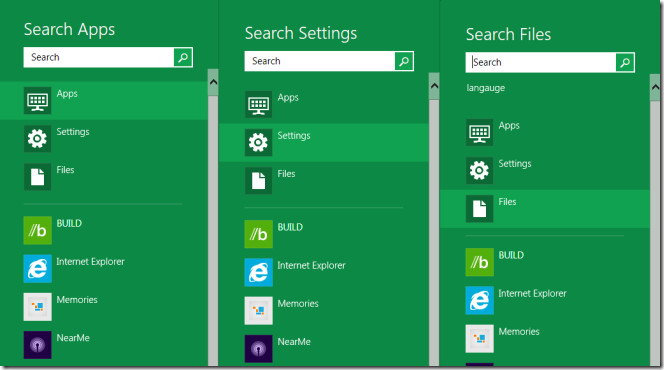 WIN + O – Disable screen rotation (allows turning off the Gyro reaction to the tablets)
WIN + C – Open Start Menu.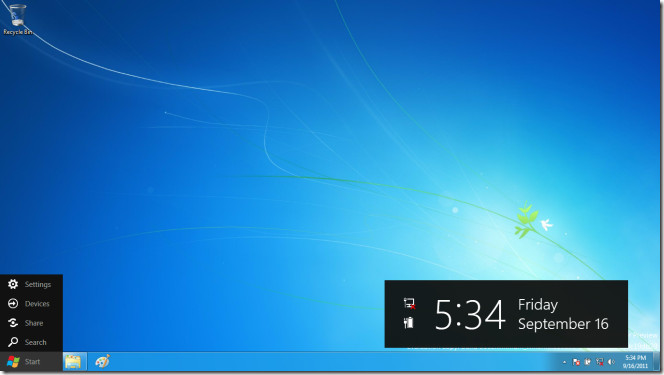 WIN + I – Opens Start Menu Settings.
WIN + K – Opens Start Menu Connections.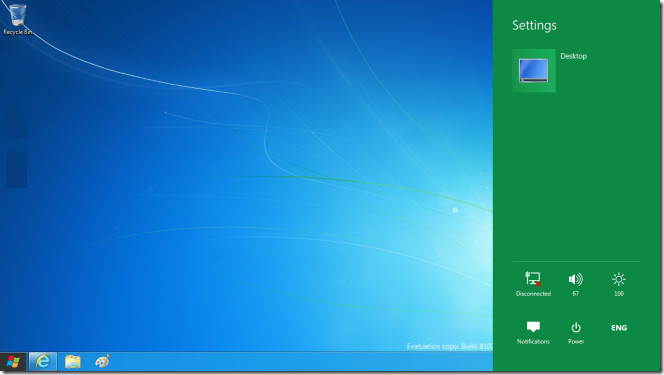 WIN + V – Allows switching between notifications.
WIN + Shift + V – Allows Reverse switching between notifications
WIN + Enter – Runs Utilities Narrator, which reads aloud the titles and contents of the open windows.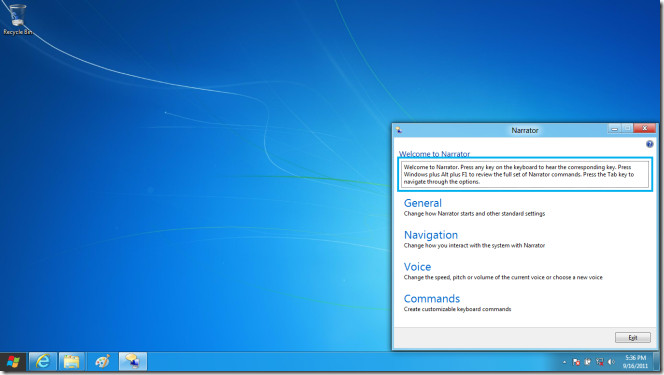 WIN + Page Up – Moves the Metro tiles to the left.
WIN + Page Down – Moves the Metro tiles to the right.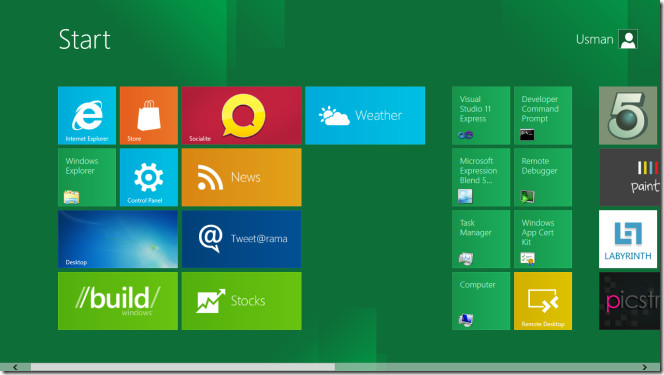 WIN + Shift + Plus(+) – Open magnifier for maximizing the desktop.
Win + Shift + Minus(-) – Opens magnifier for minimizing the window.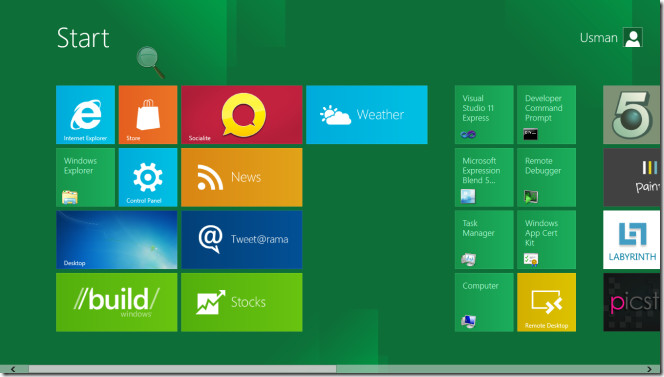 Old hotkeys are also functional in Windows 8 for example, WIN+D activates desktop, WIN+R opens "Run", WIN+L locks the computer screen, etc.