Windows Live Mail Download: How to Install Windows Live Mail (Windows 10)
Email has been around for years and over those years, the number of popular email services hasn't changed much. Gmail is easily the most popular service at present and there are lots of smaller email services that exist to fill a certain niche.
Unlike email services, email clients tend to come and go fairly often. Some fade into obscurity, some become obsolete, some are rebranded, while others are discontinued in favor of other apps.
Microsoft is fairly notorious for discontinuing some of its more loved/successful apps in favor of new, less stable ones. Lots of its discontinued apps are still loved and sought by users. Windows Live Mail is one such example.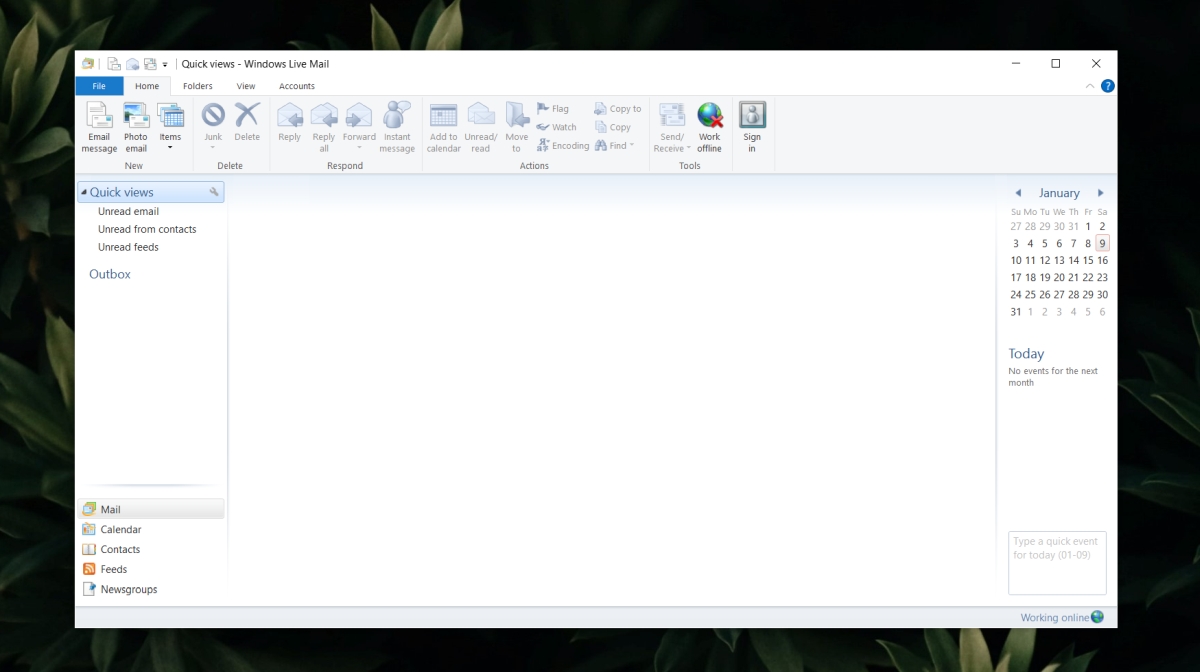 How to Get the Windows Live Mail Download
Windows Live Mail was a part of Windows Live Essentials. It included incredible apps like the Movie Maker and the Live Writer which was, hands down, one of the most popular desktop publishing apps at one point.
Windows Live Essentials was available for Windows XP, Vista, and Windows 7. While the apps in it are no longer actively developed, you can still install the Windows Live Mail app.
Download Windows Live Essentials from Archive.org. You can download via torrent or your browser.
Run the file to install the app.
Select the 'Select programs to install' option.
Uncheck all apps you do not want to install. Make sure Mail is checked.
Click Install.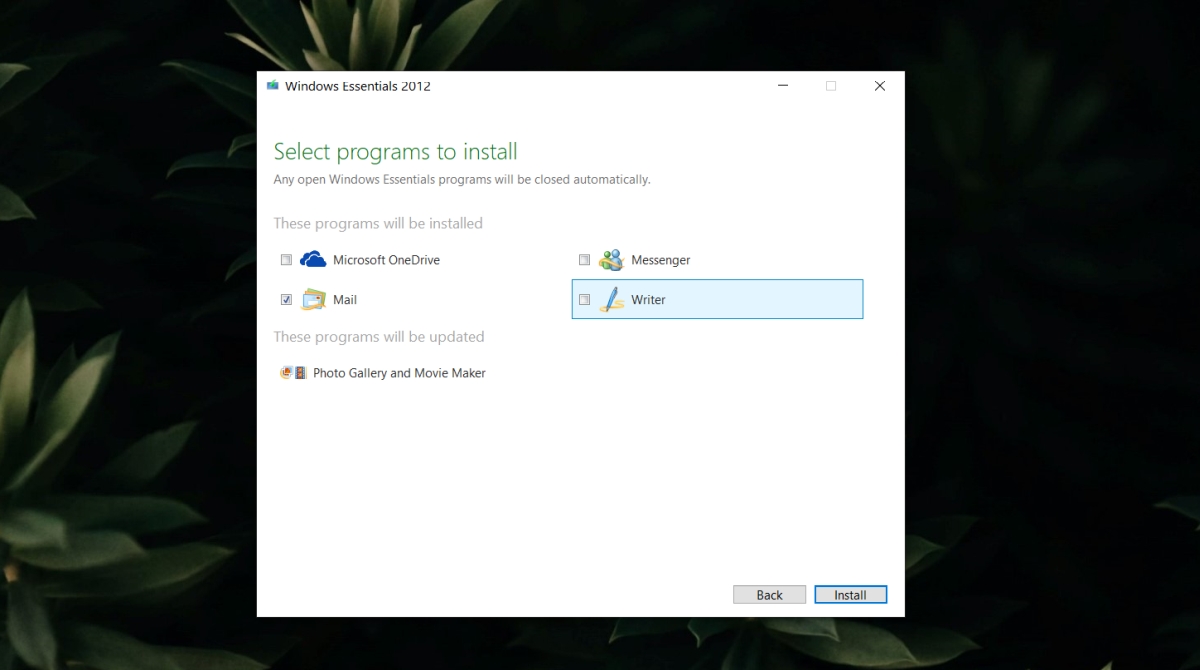 Open Windows Live Mail.
Configure an email account to start using it.
Limitations
Windows Live Mail was essentially meant to work with Microsoft's email service i.e., a Live or Outlook account. Since the app is no longer being developed, and Outlook continues to be actively developed, the two can no longer work together.
If you like the Windows Live Mail app simply as an email client though, you can use it to configure other email services e.g., a Gmail account and it will work just fine.
Other email services will have to be set up as IMAP and/or POP accounts. Most email services support this and it shouldn't be a problem connecting them however, Windows Live Mail may need some help getting the correct server address and port numbers.
Conclusion
Windows Live Mail is dead and there is no resurrecting it. Microsoft has a free email client on Windows 10 and it has Outlook. Between the two, there isn't space for Windows Live Mail to continue to exist. We should point out that while Windows Live Mail is great, using an outdated email client may not be the best, most secure way to manage email.