WinLaunch Brings Mac OS X Lion Launchpad To Windows 7
Finding applications and system utilities from Mac OS X default Application folder (which is accessed from system Dock) can become quite wearisome, especially when you've installed applications in great number. For this reason, Mac OS X Lion brought a complementary utility for Application folder, namely Launchpad, which lets users quickly find, organize and launch installed applications. Although Windows 7 Taskbar, aka superbar, makes it easy to keep frequently used applications at fingertips, you may need a Mac OS X Launchpad alternative to conveniently organize your ever-growing app list. Today, we stumbled across WinLaunch, which clones Mac OS X 10.7 Launchpad, allowing you to quickly manage your installed applications as well as launch most frequently used applications with a click.
You can add as many applications, files, shortcuts, folders etc. as you want. WinLaunch, just as Mac OS X's Launchpad, creates new pages to accommodate your applications. However, it doesn't scan the system for installed applications, so you have to manually add them to WinLaunch page. To begin, just run WinLaunch.exe executable file, and use Shit+Tab hotkey combination to open the Launchpad. Since it doesn't automatically add apps to the page, hit 'F' and start dragging applications over its window.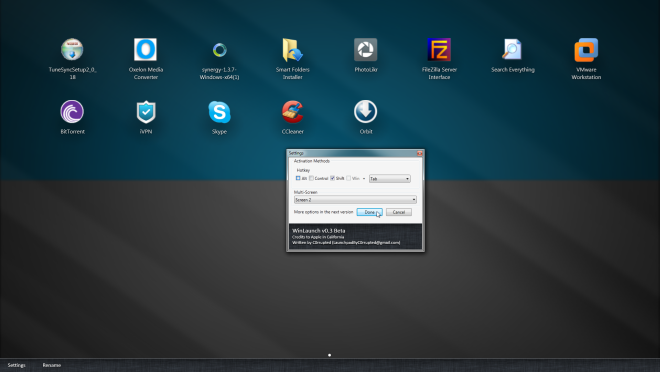 The Settings can be accessed from the bottom-left corner, which lets you change default hotkey combination for launching the application, and add more pages to Launchpad. To swipe the page, hold right-click and drag left or right.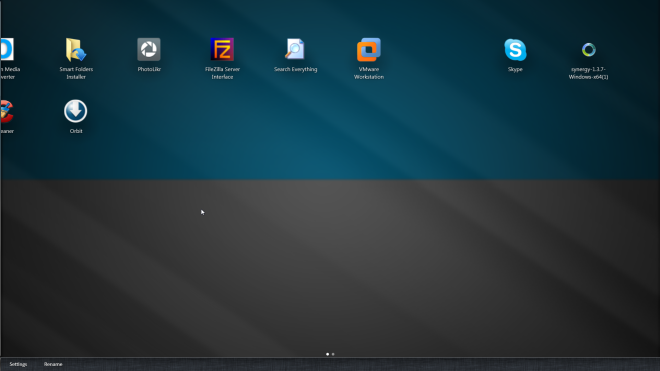 Removing apps from the page is easy; just select and hold an application with left-click until the application icons on the page start to jiggle, then hit the Close (X) button above an app to remove it from the page.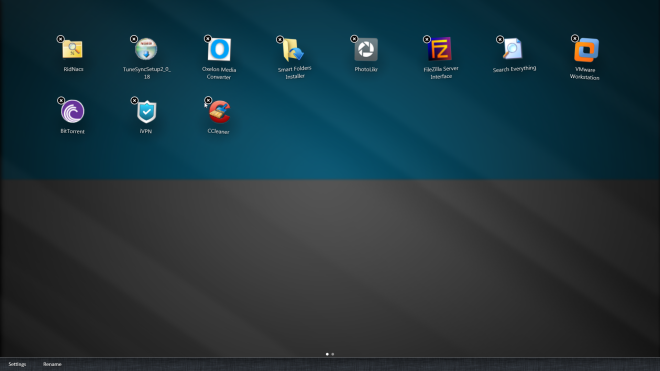 You can also organize applications into groups. Just drag the application on top of another to group applications in a folder.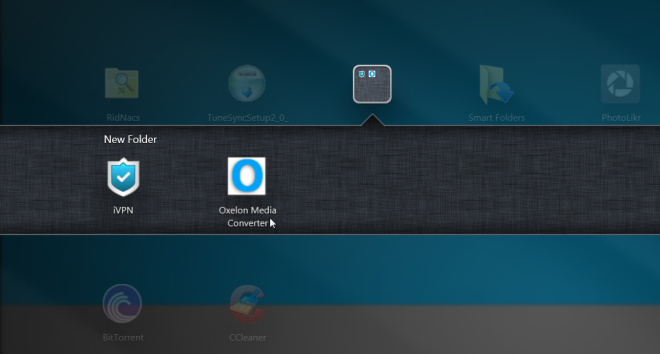 It must be noted that it requires using specified hotkey combinations to open and hide the page. You may not be able to launch the application after, let's say, hitting Escape. The application is in beta testing phase, so you may encounter some bugs while adding applications to pages. It works on Windows XP, Windows Vista and Windows 7.