YTubePlayer: Simple & Useful Desktop Tool For Managing YouTube Videos
I'm sure that everyone who uses the internet knows about, and has visited, YouTube a lot of times. Founded in 2005, it became a lot famous in quite a short amount of time, allowing billions of users to view, as well as share, videos with a global audience. Other than the widely used entertainment purposes, YouTube is also used for showcasing products, launching music videos and educating people. The application can only be accessed through a browser and does not have an official desktop application out yet. YTubePlayer is a third party application for YouTube that provides you with a desktop tool to easily access and manage YouTube. More on YTubePlayer after the break.
YTubePlayer lets you search and play videos directly from your desktop, watch your favorite YouTube streams, directly play feeds, use your multimedia keyboard for changing videos just as you would with a normal music or video player, lets you create and manage multiple playlists, share playlists by sending them to other YTubePlayer users, and perform a lot of other functions.
When the application starts for the first time, it asks you to register an account with the service. Having an account allows you to easily create and manage playlists. Enter a Nickname and Password to complete the registration process.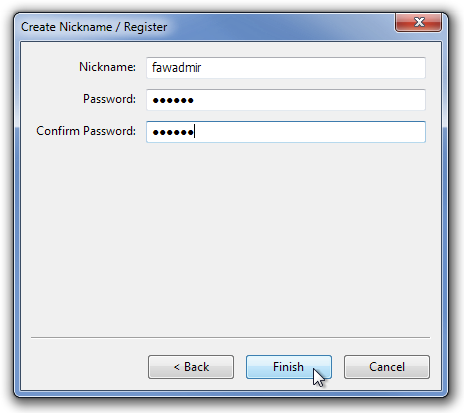 The main interface of the application is really simple, with the Playback, Search and Playlist controls available on the top, Playlists and Feeds accessible from the right side, while the video can be watched in the center.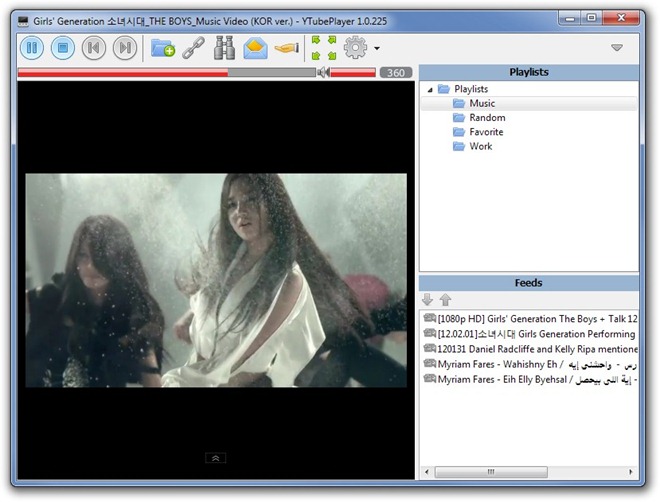 The Search button at the top allows you to search videos for playing. You can also add videos to playlists directly from the search module without having to open them. Either click the video to play it, or select Add To Playlist button to add it to a user created playlist.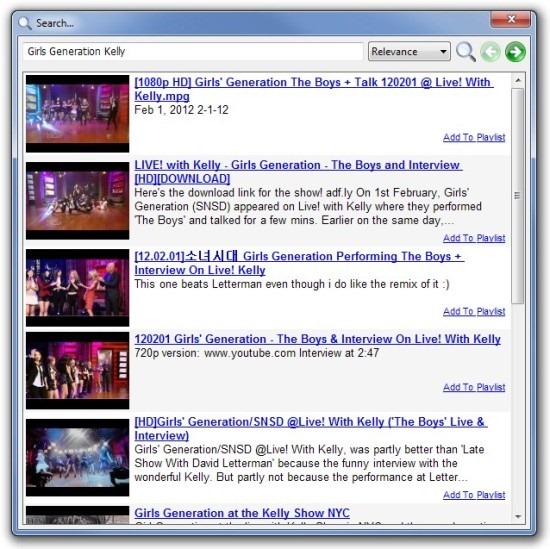 Playlists can also be shared with other users of YTubePlayer from the Share Playlist button at the top. To share one, select a playlist, enter the name and click Share. The playlists shared by other users appear in the YTube Inbox accessible from the top of the main interface.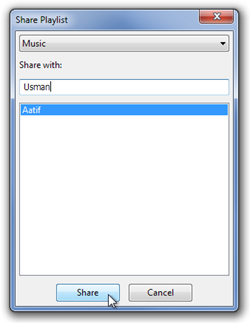 The application supports both Window and Full screen mode for viewing videos. When in full screen mode, the video resolution can be changed from the top right corner.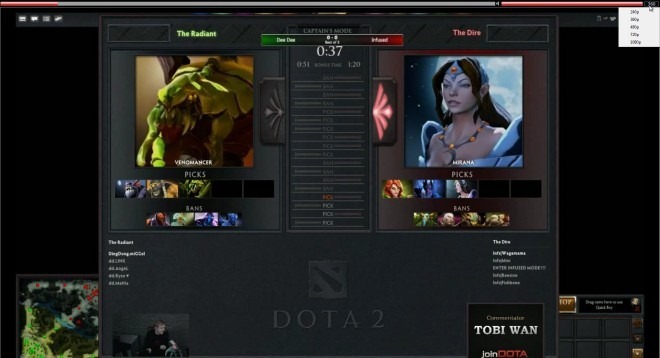 YTubePlayer is a bit of a memory hog and consumes around 152 MB. It works on both 32-bit and 64-bit versions of Windows XP, Windows Vista and Windows 7.