Zoner Photo Studio: View, Edit, Manage, And Share Photos
Amongst the best image editing and management software, there are the big names like GIMP, and some really good newcomers like Imagina that we covered a while ago. Every now and then, one comes across some new software claiming features like never before, and they all want you to believe that they are the best of the lot. Zoner Photo Studio is one of the latest contenders but is different from traditional tools, it is an image browser, powerful editor, viewer, and manager build into one tool.
It is a free software with a catchy interface that lets you manage, edit and share your photos with ease. With simplistic operation and well-understood features, Zoner can become both a great viewer and editor for your images.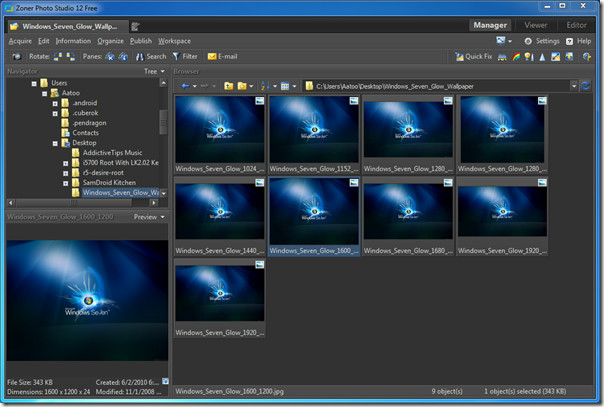 The main interface of the program is divided into three tabs, which are pretty self explanatory: Manager, Viewer and Editor. The screenshot above shows the manager view, where a tree-like structure lets you manage and navigate through your collection/file system.
The viewer is a nice tool to experience image viewing in full screen, and you can make use of the slideshow features as well.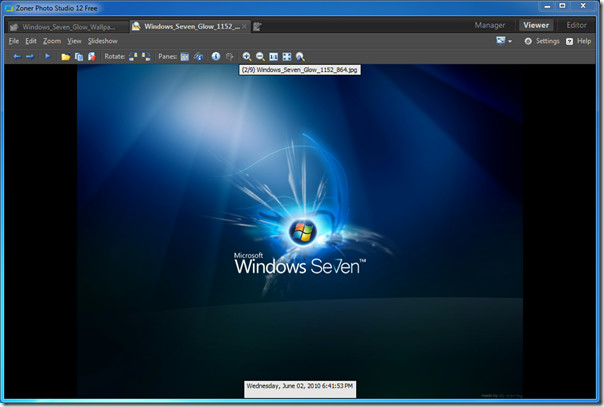 The last tab on the left side of the main bar is Editor, which contains the simple editing tools like resize, flip, rotate, adjusting levels, etc. The tool set being offered by Zoner Photo Studio is fairly large and impressive, and can become a little overwhelming at first, something that I would consider the only con of this software. There are quick-fix options available as well, which offer optimization based on predefined settings at a single click.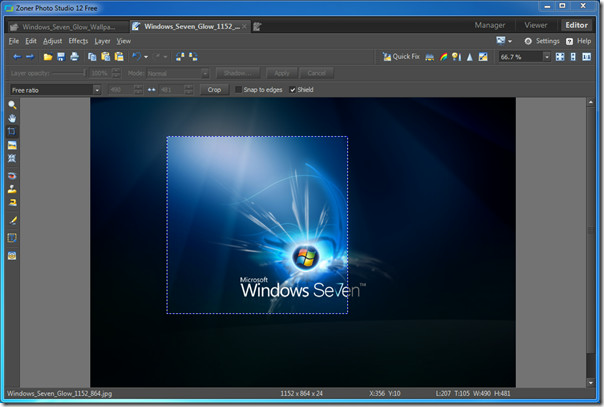 The editor also sports a variety of special filters and effects, which bring more power to the picture editing experience. Some advanced effects like fading borders, soft shadows, detection of contours, etc are also available. An interesting this is that you can easily control the strength of any effect that is applied, and tweak it's parameters through the dialog box that opens.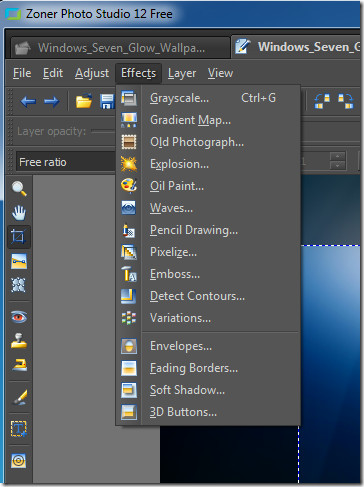 Finally, the application has an extensive settings pane that lets you control the way almost all features of Zoner behave, and this is overwhelming part, because the settings being offered are numerous and may not appear very understandable at first.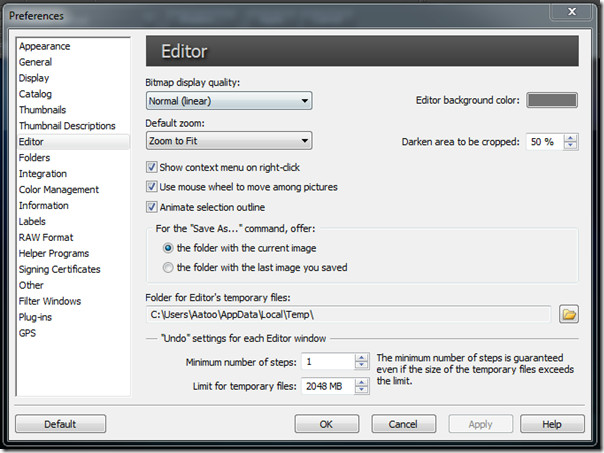 Another good thing about Zoner is its ability to publish images in a variety of ways. The Manager view contains the publish menu where you can choose to view the images in slideshow, advanced slideshow, set as wallpaper, panorama view, publish 3D images, etc. You can also upload images directly to Facebook or Flickr.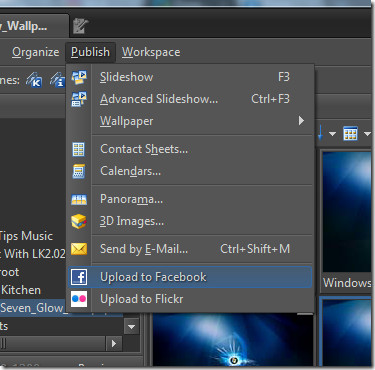 It brings a variety of features and offers pleasant experience overall. With a memory footprint of 40MB and considering the benefits that you can avail, Zoner makes a really good deal if you're looking for a balanced image viewer/editor solution.
It works on Windows platform, including the latest Windows 7. We tested it flawlessly on Windows 7 32-bit OS.