How To Easily Root The Kindle Fire HD 7″ On Android 4.0 ICS
The Kindle Fire HD 7" Tablet gets rooted amidst all those fresh claims by Amazon to keep a tight lid on all that can be exploited on the tablet to gain root access. The device was dubbed as invulnerable and uncrackable over at XDA-Developers given that Amazon was giving it all it had to keep the device as tightly locked as possible. The device was supposedly very well protected at the bootloader level, but that now, is something that belongs in the past. Thanks to the efforts of recognized XDA-Developer sparkym3 who was responsible for finding a universal exploit for Android 4.0 ICS, the Kindle Fire HD has given in to the same exploit but with a re-written code. More on the root method, after the break.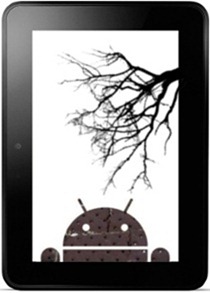 Why root it? You may want to see our guide on the top 10 reasons to root your Android device. It is likely that Amazon will jump to patching up the hole that sparkym3's code is exploiting, as soon as they hear about it, and push out a firmware update fixing it up. For now, however the Kindle Fire HD owners can root their device in a manner that is as easy as a breeze. We show you how, but before that, you need to set up the tablet's drivers on the computer.
Download Kindle Fire HD ADB Drivers and install them by simply extracting the contents to find an exe file. Run that to install the ADB drivers for the tablet and consequently be one step closer to rooting the device with no hassle involved. Go ahead and connect the device to the PC.
Awesome! I'm assuming you now have the drivers installed, so go ahead and download the Kindle Fire HD root tool. Extract the contents and you will find multiple files. The best part about this root tool, is that it does not require a separate ADB and Android SDK installed, as these are included as a part of the tool that your downloaded. So go ahead and run the file named RootQemu.bat and a command prompt will pop up, awaiting your command.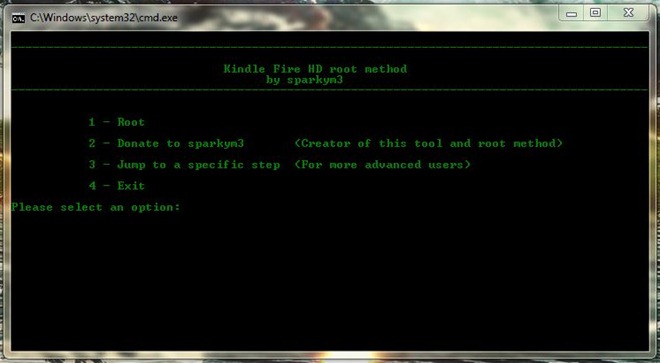 Pretty straight forward from here on, just press 1 to get the root process started. To be on the safe side, just make sure you have USB Debugging enabled on the device before proceeding with rooting it. Once done rooting, the device may reboot so don't get a panic attack.
For updates and queries related to this root method, head over to the forum thread at XDA-Developers.