How To Get Jelly Bean Style Makeover & Features On Any Android Device
At Google I/O 2012, not only was the world introduced to Nexus 7 – the first ever Android tablet in the Nexus series – but the event also brought with it the announcement of the latest iteration of Google's mobile OS, Android 4.1 Jelly Bean. As it turned out, not even the most die-hard Android fanboys had anticipated the goodies that Big G had up their sleeves for the latest version of Android, especially considering that it saw the version number of the OS leap by a mere 0.1 points from its predecessor, Android 4.0 Ice Cream Sandwich. However, the fact of the matter remains that Jelly Bean is hands down the fastest, smoothest, safest and most user-friendly version of Android to have arrived to date. Ranging from the knowledge-powered Google Now to a better predictive keyboard and expandable notifications to auto adjustable widgets, there are dozens of innovative features in Jelly Bean to look forward to. However, as long as you can manage to go through our detailed post covering the most noteworthy features of Jelly Bean, we won't be required to repeat them here, since this particular post focuses on the apps and mods that can help you get the taste of Jelly Bean on almost any Android device.

Going by the latest statistics from the Android world, a very small proportion of users had managed to get their hands on Ice Cream Sandwich when Google came up with the announcement of the next big thing in line. Realistically speaking, there is a large contingent of Android users out there who aren't going to receive JB on their devices at all, no matter how long they wait, but thanks to the efforts of the developer community, there are enough handy solutions available in the form of various apps and tweaks that can help you give your Android device a JB-style makeover.
In terms of UI, the ICS-style Holo theme still rules the roost in Jelly Bean, with several nifty tweaks being applied here and there. On the other hand, Google Now, predictive keyboard and offline voice recognition are some of the noteworthy features of the OS, in terms of functionality. So, without any further ado, let's get on with the modification task.
Launcher & Lock Screen
It all starts at the homescreen, right? Now, there are a couple of alternatives in this regard that you can try out. Jelly Bean Launcher by Team Syndicate and the previously reviewed Holo Launcher by Mobint Software are arguably the closest matches, when talking of a full-fledged JB style homescreen replacement app. Both share more or less the same set of attributes, including power-packed Holo theme (enough said!), vertically scrollable app drawer, customizable icon pack, desktop and dock UI, resizable widgets, homescreen gestures and lots more.
Although the Holo Locker app by Mobint Software brings a carbon-copy edition of the stock JB lock screen to any Android device rocking Froyo or higher, in terms of features, it is currently nothing more than a bare bones version of the genuine product. All you get with Holo Locker is a JB-style lockscreen replacement app comprising a dotted ring that can be swiped sideways to unlock directly to the launcher (towards the right) or the camera app (towards the right). Quite understandably, you can't use it to unlock directly to Google Now, as you get to do with the original JB firmware. In addition, the app doesn't seem to sit well with any custom lock screen mechanism that you might be using in order to secure your device. In terms of customization, the app lets you specify a default launcher with which you wish to use Holo Locker. Moreover, you have the option to toggle status bar on lock screen, and decide on the preferred screen orientation for the app.
Download Jelly Bean Launcher For Android
Download Holo Launcher For Android (Free)
Download Holo Launcher Plus For Android (Paid)
Download Holo Locker For Android
Static & Live Wallpapers
Replacing the home screen will do only half of the job in transforming the looks of your Android. Jelly Bean has a collection of its own visually refreshing simple and live wallpapers. You have the option of selecting from as many as 10 different JB wallpapers, or you may simply set one of the four types of super-smooth and customizable live wallpapers to embellish your Android homescreen with Jelly Bean goodness.
Download Jelly Bean Wallpapers For Android
Download Jelly Bean Live Wallpaper For Android
Status Bar
Now that you've replaced your Android's homescreen and wallpapers with JB-like alternatives, doesn't that monotonous stock notification bar at the top look like a mismatch? Maybe it needs a JB style makeover, too. The solution available in this regard is actually quite comprehensive in its own respect, and rather surprisingly, it, too, comes from the aforementioned Team Syndicate. First up, you don't necessarily have to stick to the JB-like bluish status bar forever, since there is the option to revert to the previous settings whenever you like. The extent of content modification offered by the app is quite remarkable, too, as it lets you decide what items to show on the status bar. For instance, under the Content section of the app, you can find toggles for the ICS-style digital clock, battery indicator & percentage, network indicator & type, Wi-Fi indicator, global notifications, as well as notification counters. That's not all; you also have the option to blacklist all the apps for which you don't wish to receive any status bar notifications.
Download Jelly Bean StatusBar For Android
Keyboard
Getting carried away by the hubbub surrounding the impressively accurate text input predictions offered by the stock JB keyboard? Why not try it on your Android yourself! Jelly Bean Keyboard is not all about getting your hands on the JB-style layout, but rather benefit from the app's highly intuitive and smart next-word predictions based on what you've keyed in previously. The English dictionary comes bundled with the package by default, whereas there is the option to download dictionaries in many more global languages.
Note that Jelly Bean Keyboard is compatible only with Android 4.0 or higher devices.
Google Now & Enhanced Text/Voice Search
Among all other features that have been introduced in Jelly Bean, there is little doubt that Google Now has been getting the most of the attention. It makes sense, too, for said feature has provided Android users with an enhanced, accurate and smarter search, as well as a more knowledgeable personal assistant. If you think that all of that is for the lucky few Nexus 7 or a handful of Galaxy Nexus owners only, think again. Several alternative methods to port a semi/full functional Google Now to non-JB devices have been running hot on the internet, but only a few work as advertised. Even we have reviewed a couple of different methods to get Google Now on your Android device. While the first method doesn't support voice search, the second one does. Both solutions bring to the table almost all the revered features of Google Now, including smart cards, Knowledge Graph, TTS (available only with the voice-enabled solution), and quick search buttons for images, videos, places and more.
It must be mentioned here that both the solutions for Google Now presented in this particular article are currently compatible with Ice Cream Sandwich or higher only. Moreover, in order to get either of the methods working, you must have a rooted Android device. You can learn about rooting by following our detailed guide on the process.
Boot Animation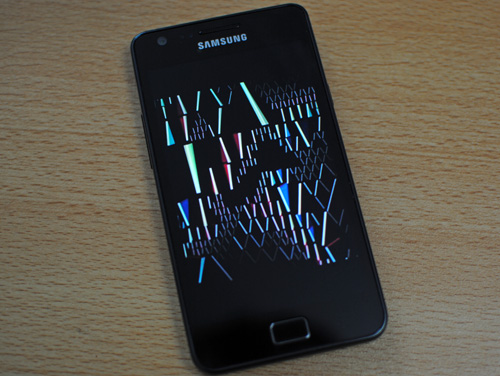 In simple terms, boot animation is the graphic sequence that your device displays whilst the OS boots in the background. Now, there have been a couple of different boot animations that we have seen with Jelly Bean devices; one is sported by the Nexus 7 tablet whereas the other one is meant to be running on other (mainly stock) JB devices. Both animations have their own aesthetic appeal, and it is entirely upon your discretion to try whatever flavor you like. Again, in order to get either boot animation, you must have a rooted Android device. The method mentioned by the XDA member obtained will help you install the Nexus 7 boot animation from within the stock recovery of choice with the help of a flashable zip file. On the other hand, the method discussed by another XDA member immor2al requires you to first download a boot animation of choice (stock JB or Nexus 7). Next, move the downloaded content to the /system/media folder on your device, set the file permissions to RW-R-R (using a root level file explorer), reboot the device to verify, and you should be good to go.
Note: The JB boot animation, custom keyboard and both aforementioned Google Now ports have been successfully tested on Samsung Galaxy S II (running an ICS-based custom ROM), whereas the launcher, wallpapers and status bar has been effectively tested on Desire HD (running HTC Sense 4.0).
While the aforementioned goodies might not constitute the entire Jelly Bean package – the alternatives are currently lacking expandable notifications, offline voice search and several other features – they do enough to ensure that you can get most of the JB-style visual goodness, and more importantly, a functional Google Now on your Android device. In the coming days, we shall be keeping a close eye on the ports of other missing features (or improved variants of the already discussed ones) to head our way, and you should keep checking back to see what more can your Android device achieve in order to get closer to the 'real deal'.
Update:
Interactive Notifications
As you may have learned by now that Android 4.1 Jelly Bean supports expandable notifications, with option to interact with them right from within the notification panel. In this way, you can reply to your text messages, call back your contacts, respond to your emails, so on and so forth without having to launch relevant apps. If you're still stuck with a non-JB device, you can now get your hands on the aforementioned interactive notification feature on your Android with the help of JellyBean Notifications+.
Effectively, the app is an Android notification panel/drawer replacement that sports Jelly Bean style notifications, and lets you reply to text messages, follow & respond to Facebook and Twitter feeds, check out your custom RSS feeds content, and dismiss notifications, all from the notification panel. In addition, the app supports quite a few customizable features to help you with seeing and responding to your notifications in the preferred way.
Read our thorough review of JellyBean Notifications+ For Android
Download JellyBean Notifications+ Beta (Removed from Play Store)
Download JellyBean Notifications+ Key (Removed from Play Store)