How To Run Ubuntu Linux On Samsung Galaxy S III
The Galaxy S III is making some serious inroads with development that seems to be speeding up with every step. The latest big news to hit SGS3 users is Ubuntu and Backtrack Linux beeing booted onto the device. Honestly, I don't personally see the point of using Linux on an Android device, but if it's Android and you're a true geek, having the option and being actually able to pull it off, is a feat on its own. As for the procedure, we have XDA-Developers forum member tiborri to thank for jotting up a tutorial, and of course, a few pieces of the tutorials have actually been borrowed from other tutorials. So if you have patience and are familiar with executing scripts, read on after the break to learn more about how you can get Linux running on your Galaxy S III.
All images below are courtesy of tiborr.
To start off, you will be needing an app called, Ubuntu Installer Complete Linux Installer developed by zackthespack. This app once launched, will allow you to download and install 3 more apps that are required to get Ubuntu up and running on the device:
VNC Viewer
Android Terminal Emulator
Busybox
Needless to say your device needs to be rooted for this app to function properly. If you haven't already done so, view our rooting guide for the Galaxy S III here. That done, to avoid any issues, install the Omega ROM featured here. Make sure USB debugging is enabled on the device. Now run the app and download the Ubuntu file.
You will now need to run a script that was originally written by zacthespack (download). Once this is downloaded, copy this script (ubuntu.sh) and the ubuntu file downloaded via Ubuntu Installer onto the internal memory of the phone in a folder named Ubuntu.
With all the data in its place, you now need to run the Android Terminal, and enter the following commands:
su

cd /sdcard/ubuntu

sh ubuntu.sh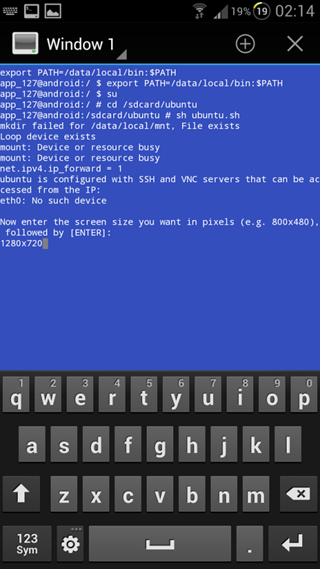 Now you will be asked to input the resolution of your device, so in the case of SGS 3, enter in 1280×720.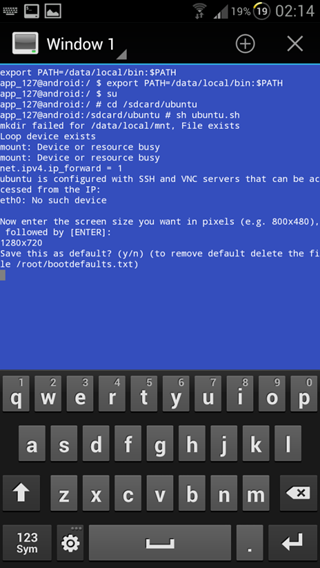 You will now be asked to set this resolution as default. Press Y.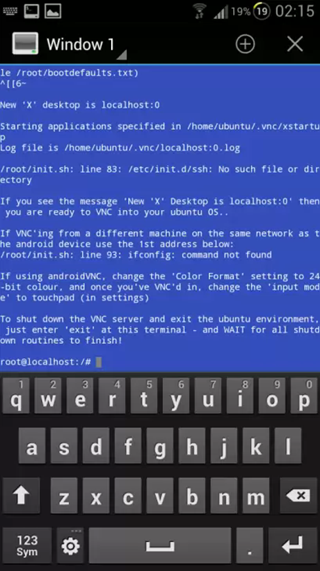 If you're asked to put in a password, type in Ubuntu and press enter. Proceed to running the VNC Viewer and enter in the following settings as displayed in the screenshots below.
All these settings set, simply tap Connect and if you did everything correct and don't normally sustain bad luck, Ubuntu will boot up on the device.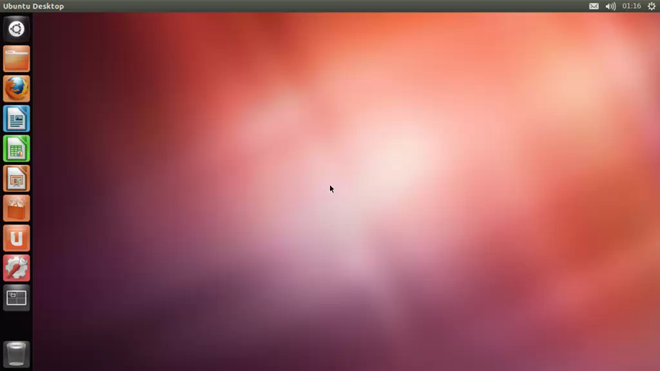 If you've gotten this far, congratulations! For updates and queries related to this awesome mod, head over to the forum thread at XDA-Developers.