Epic Games Change Name: How to Change Your Fortnite Name
Epic Games is one of the leading gaming platforms, enjoyed by millions. It often organizes special events to give away awesome games that you can play by downloading and installing an intuitive client. Even if Epic Games Launcher stops working every now and then, it doesn't slow most gamers.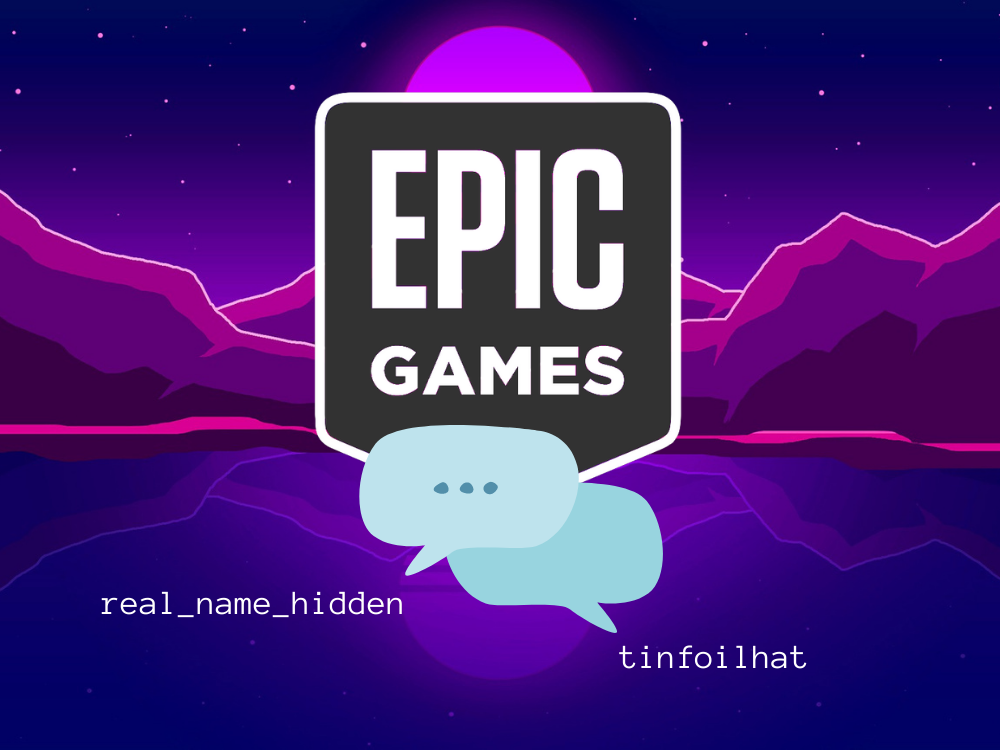 However, many users are wondering how to change their Epic Games name after they have already created one when signing up for an account.
If you're one of them, here's everything you need to know about the Epic Games name change.
Epic Games: Change Name
What is an Epic Games display name?
It's the name that represents your Epic Games account and gets displayed on the Epic Games Launcher, the official Epic Games forum, and AnswerHub.
The Epic Games display name is also revealed to other users when playing games on Windows, Mac, Nintendo Switch, or mobile platforms.
Can you change your Epic Games name?
Yes.
It's possible to change your Epic Games display name once every 2 weeks if you have a better idea of how your online persona should be shown to other gamers.
However, if you haven't already used Epic Games on desktop or Mac but played only on PSN, Xbox or Switch, you can't create a display name without upgrading to a full account.
Furthermore, keep in mind that your PSN and Xbox Live display names will not be changed. If you want to modify your Xbox gamer tag, for example, you need to get in touch with Sony or Microsoft.
How to change your Epic Games name
Or How to Change Your Fortnite Name for those of you who are into Fortnite.
If you're wondering how to change your Epic name, it's quite easy. Here's what you need to do:
Sign in to your Epic Games account page
If you can't remember what email address was used to create your Epic Games account, open the Epic Games Launcher, click your display name on the bottom left corner, and select Manage account to open the EpicGames account page
If your email address is not verified (indicated by a yellow notification at the top of the screen), click Click here to resend. Then, visit your email account, open the received email, and click Verify your email
In the Epic Games account page, go to the General area
Write the new display name and once more to confirm
Check I understand I can not change my display name again for another 2 weeks after this change
Click Confirm
How to Change Your Fortnite Name (CONCLUSION)
In conclusion, it's possible to pick a new display name for your Epic Games account when playing on PC or Mac — which will change your Fortnite name, too.
It's completely free, requires email verification, and can only be done once every 2 weeks.
If you change your mind again within 2 weeks, there's nothing you can do except wait. Contacting tech support won't do you any good.
On the other hand, keep in mind that you can't change the display name on PSN or Xbox Live without contacting Sony or Microsoft for assistance.