Xbox Game Bar: How to Open Game Bar (Windows 10)
Windows 10 is a self-sufficient OS, offering plenty of native tools for a wide range of users, including gamers. One way it caters to gamers is through the use of the Xbox Game Bar.
Today we're here to explain what game bar is, and how to open game bar on Windows 10. Read on to learn more.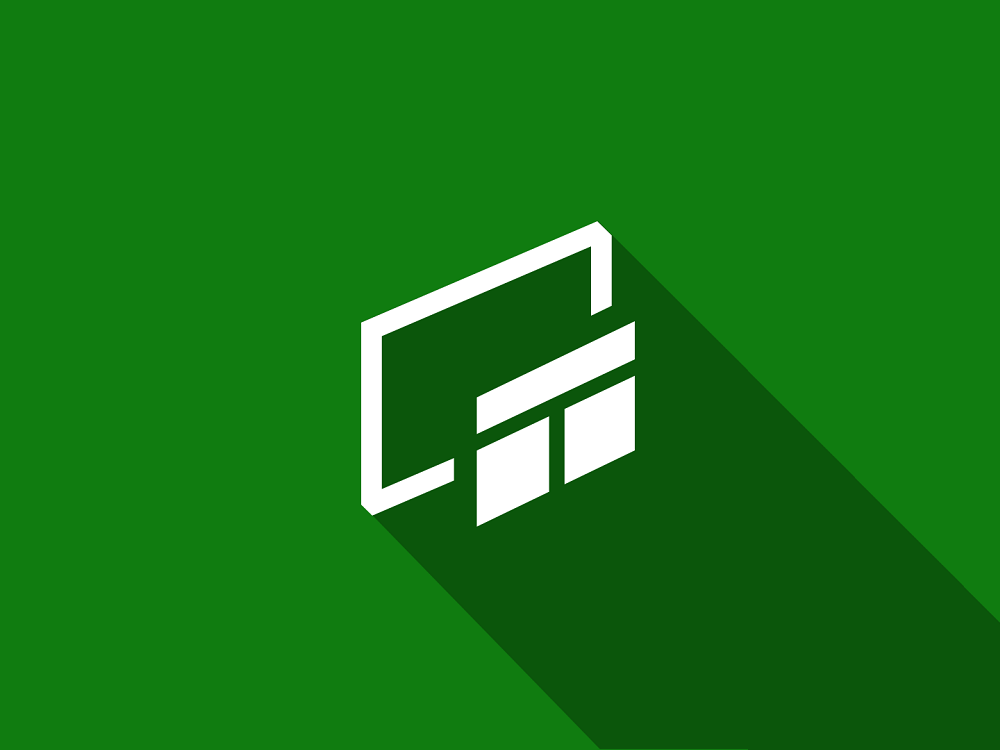 What is the Xbox Game Bar?
In short, the Xbox Game Bar is a built-in Windows 10 feature that allows you to take screenshots, record, and stream games and apps without the need for expensive third-party tools.
This tool is constantly being improved and optimized, with new features and upgrades being added to match the newest gaming releases on the market.
How do I activate the Xbox Game Bar?
There is a high chance that the Xbox Game Bar tool may not be activated by default on your PC, so the first step is to enable it:
Press the Windows key to launch the Start menu
Go to Settings

It's the cogwheel-shaped button from the Start menu

Go to the Xbox Game Bar tab
Keep in mind that this menu is also where you can configure all the various keybindings that you can use within the Xbox Game Bar.
How do I use the Xbox game Bar while gaming?
By default, there are two ways you can activate the Xbox game Bar:
Pressing Win + G
Pressing the Xbox button if you have an Xbox controller attached
By activating the game Bar, an overlay will appear on your HUD, similar to that of other third-party gaming tools, like Overwolf.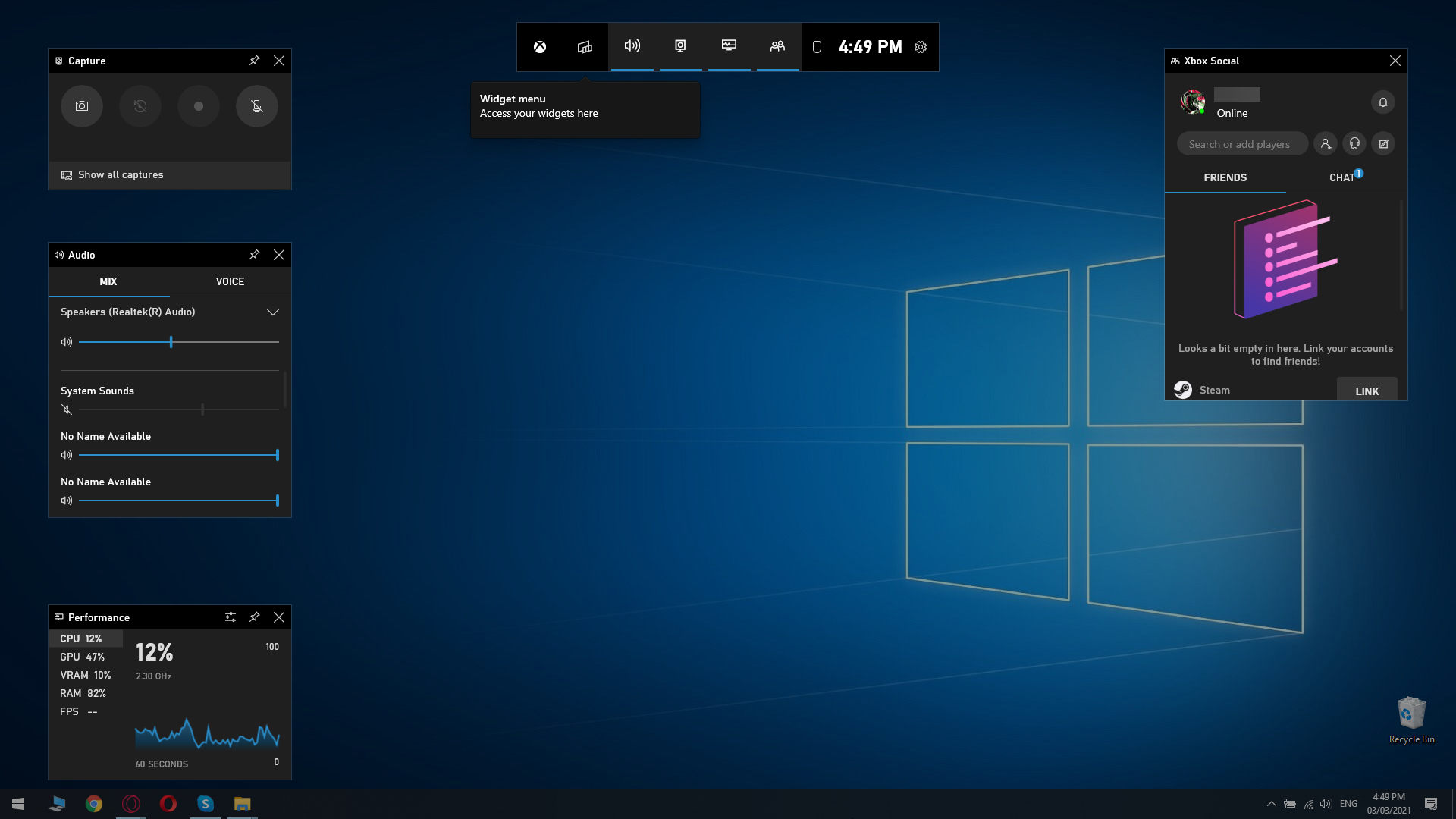 Keep in mind that certain games are optimized to work with the Xbox Game Bar by default, such as those downloaded from the Microsoft Store.
This also makes it so that any UWP app will also be optimized for the Xbox Game Bar.
Xbox Game Bar's interface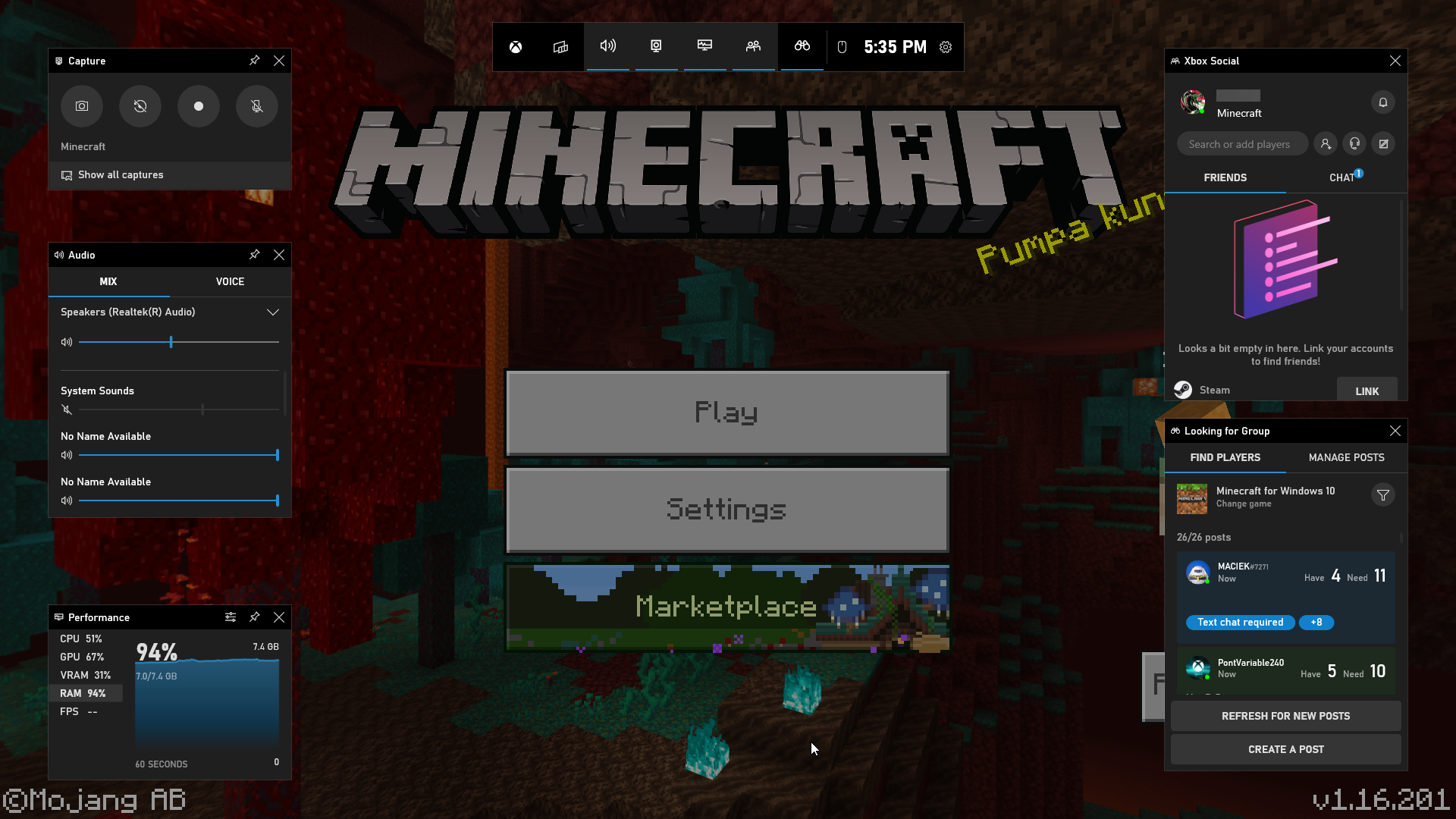 Since triggering the Xbox Game Bar produces an overlay on your screen, it will remove the mouse cursor from your game so that you can operate within the Game Bar's interface.
That being said, try not to do it during intense gaming moments, such as in the middle of an online match.
This issue can instead be countered by learning the hotkeys by heart, so you don't have to use your mouse.
All the tools within the Xbox Game Bar are grouped up into sub-menus as follows:
The central menu
Lets you access all the other sub-menus
Grants you access to additional widgets
Capture:
Lets you take screenshots
Triggers screen recording
Lets you record the past 30 seconds
Enables or disables your mic while recording
Audio
Grants you access to an audio mixer
Lets you switch between different audio output methods
Lets you switch between different audio recording devices
Performance
Shows your current CPU, GPU, RAM, and VRAM usage
Shows your current FPS count
Xbox Social
This menu grants you access to your Xbox account's friends list, and you can also link it to your Steam account.
There are other tools as well that can prove handy while recording, such as Spotify controls, or the Looking for Group option that can come in handy in co-op and online games.
However, if you're planning on playing a resource-intensive game, know that activating the Xbox Game Bar might cause performance issues.
Improve game recordings with Xbox Game Bar
The core function of the Xbox Game Bar tool is that of taking screenshots and recording your gaming session, and you cannot do it efficiently unless you first configure capture settings first.
By doing so, recording can be done easier, image quality can be improved, and your game performance will not be so heavily impacted.
Here's how you can access the Captures menu:
Press the Windows key to launch the Start menu
Go to Settings

It's the cogwheel-shaped button from the Start menu

Select the Gaming menu
This menu lets you configure and tweak all aspects of your video recordings, both in terms of image and audio quality, including:
Video FPS
Audio quality
Overall video quality
The maximum length of stored recordings
Changing the location of stored recordings
Choosing whether or not to record with audio
Disabling or enabling your mic while recording
Choosing whether to record the background as well
Keep in mind that certain settings will heavily impact performance while gaming — such as recording videos in 60 FPS.
Additionally, the performance of your PC will also be impacted by the size and resolution of your screen, so if you have a 4K monitor, then make sure your PC is powerful enough to handle the extra load.
Xbox Game Bar: Is it worth it or not?
If you're the type of gamer that hates cluttering your PC with all kinds of gaming software other than the games themselves, Xbox Game Bar makes for an ideal alternative to any video recorder out there.
It takes great screenshots, the video quality is more than acceptable, and the impact on your system's resources is almost unnoticeable, making it an ideal gaming tool.
All in all, if you want to record your favourite gaming moments without paying for recording equipment, Xbox Game Bar will suffice.
What tool do you use to capture your best gaming highlights? Let us know by leaving your feedback in the comments section below.