Glarysoft Registry Repair (REVIEW): How to Use, Is It Safe?
If your computer is running slower than usual, it's time to look under its hood for faulty settings. There could be many causes of PC performance issues, such as malware infections, insufficient disk space, outdated drivers, or an incorrect Windows configuration.
Make sure you're not leaving out the registry, though. If there are too many broken, invalid, missing, or corrupt registry entries, you should resolve them with the help of a specialized application like Glarysoft Registry Repair.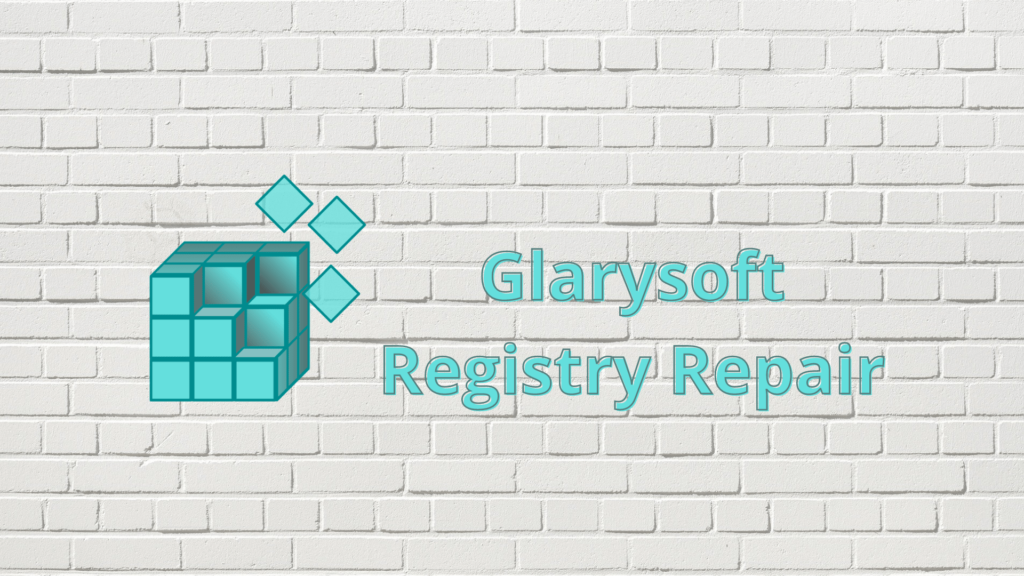 What is Glarysoft Registry Repair?
Glarysoft Registry Repair is a simple and straightforward tool designed to scan your Windows registry, identify bad entries, and immediately fix them to restore the stability of your computer.
The registry cleaner is capable of detecting a wide range of issues related to the registry integrity, adware and spyware, startup and shared programs, file extensions and associations, device drivers, Windows and virtual services, the MUI cache, and others.
How to download Glarysoft Registry Repair
You can download Glarysoft Registry Repair from the official website. Available for Windows computers only, it supports both 32-bit and 64-bit architecture types.
Unfortunately, there is no portable edition available, so there's no way to avoid the setup operation.

On the bright side, installing Registry Repair is an easy task. Besides reviewing the license agreement, you can specify the preferred destination folder and create desktop shortcuts.
Keep in mind that it offers to download and install Glary Utilities, a PC optimization suite made by the same developer. Unless you're interested, make sure to deselect it before completing setup.
How to use Glarysoft Registry Repair
At program launch, it automatically starts to scan your registry, so you just have to wait.
Review the found problems and click a group to view more details. By default, all issues are selected for repair, but you can deselect anything you want to spare. Click Repair your registry when you're ready.
By default, Glarysoft Registry Repair deletes the registry keys with error since they no longer contain any valid data. However, you can leave out a specific key from the current scan by setting Correction to Leave this entry without change.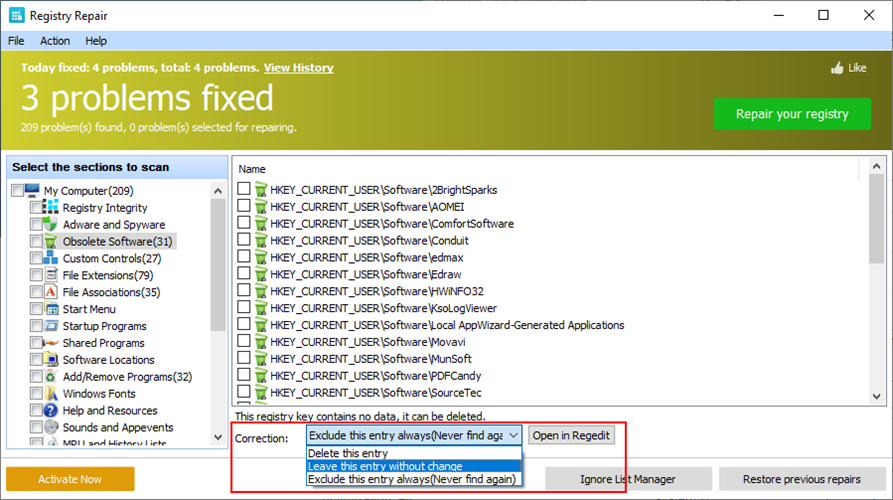 Or, if you wish to exclude a key from all future scans, then set Correction to Exclude this entry always (Never find again). If you're familiar with the registry, you can closely inspect a particular key by immediately opening it in the Windows registry editor by clicking Open in Regedit.
It's possible to visit the Ignore List Manager if you want to remove any keys from the exclusion list. Also, you can export the list of problematic registry entries to a text document for closer inspection.
Is Glarysoft Registry Repair safe?
Glarysoft Registry Repair is a legitimate product that does what it says: repair your registry by deleting any invalid keys which no longer contain information. Plus, it's safe from malware, as proved by its VirusTotal report.
Furthermore, the program automatically backs up the current state of your registry before making any further changes.
That's what makes the application perfectly safe to use since you can always visit the Restore previous repairs area to revert the registry to a previous backup if your operating system starts acting strange.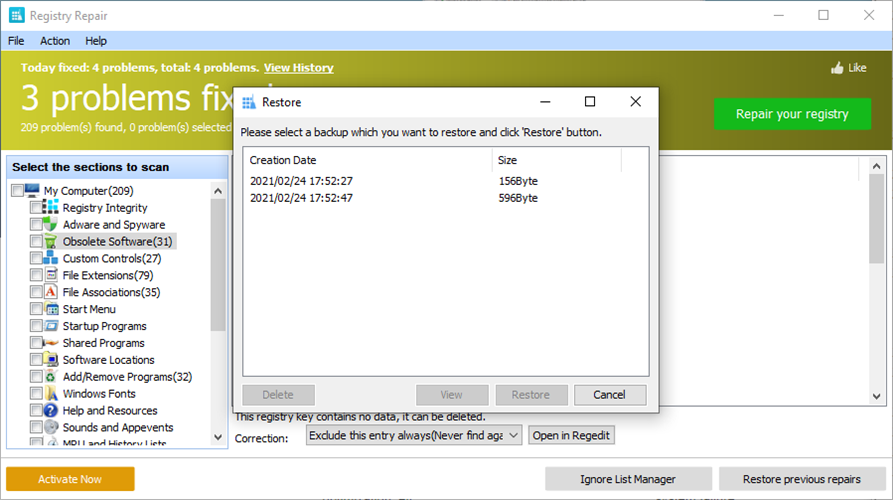 Our Glarysoft Registry Repair review
Glarysoft Registry Repair is incredibly easy to use. You just have to start the application to trigger an auto-scan on your registry. Then, you just have to let the app get rid of all invalid keys.
There are no additional features, though, which might disappoint certain users looking for more. For instance, the application doesn't support registry defragmentation.
Nevertheless, considering that it's a freeware product, Glarysoft Registry Repair does its job very well. It's fast, creates backups before every registry modification, and doesn't hamper your system's performance in the meantime.