Auto-Set Size Of YouTube Videos In Chrome With Smart Video Enlarger
Since there are not many scaling modes available with YouTube videos to upscale and downscale the size of videos, many users find it a bit tiring to view related videos and comments by switching viewing mode from full-screen to normal. Smart Video Enlarger is an extension for Google Chrome, which is out to give you best video watching experience by providing seamless scaling of videos. With this extension, you wont need to double-click the video to toggle fullscreen mode, it let you decide the best suitable size of video player by rolling scroll wheel in upward and downward direction.
The main player here is the mouse wheel. You just need to roll it in upward and downward direction to set the size of YouTube video. Smart Video Enlarger aims to bring the very same effect of intelligent mouse scrolling as you have in many other applications, such as, Windows native Image Viewer, MS Office suite apps – OneNote, Excel, etc. Checking out comments and suggested videos can't be more easier, as you start roll down the scroll wheel, it will start reducing video size, letting you view related videos, comments and suggested videos. Sounds great, right?
After the extension is installed, it adds an icon next to the address bar. Now open a YouTube video to check intelligent mouse scrolling.  By default, it plays YouTube video in fullscreen. However, rolling down mouse wheel will reduce the size to view description and comments.
Being a flexible extension, it allows you to configure Intelli-Mouse scrolling settings. You can for instance set minimum size of video when mouse wheel is being rolled down.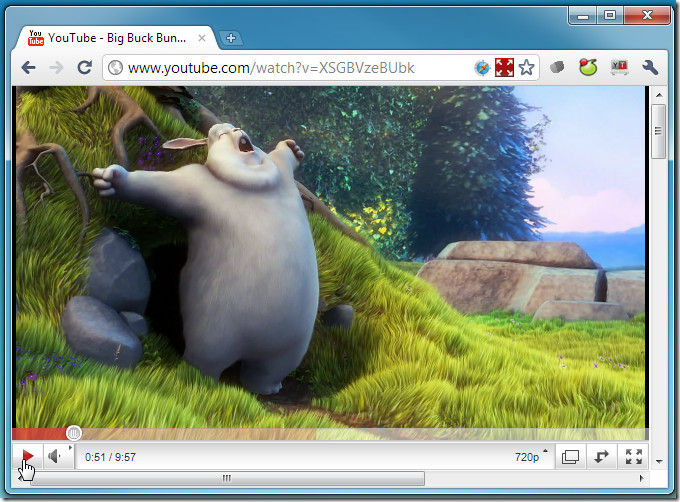 Clicking its icon will let you configure video scaling as per your liking. First, adjust the ratio for video scaling to set the maximum height of video when opened. Underneath it, set minimum video height while scrolling down to the bottom of the window.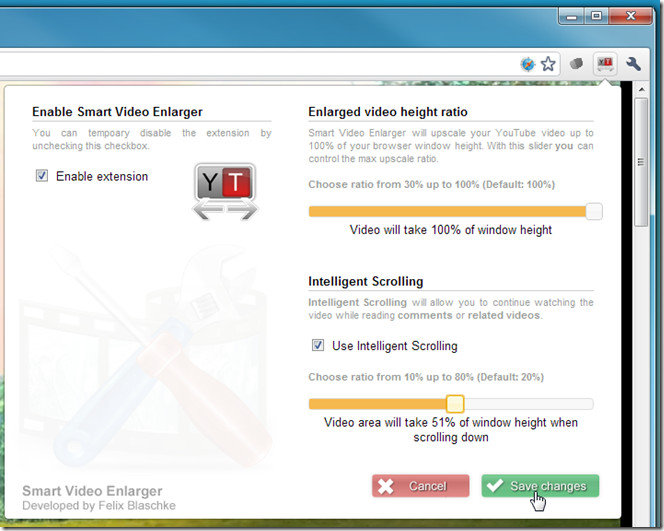 Once the settings are in place, verify the maximum & minimum video size while scrolling up and down the page.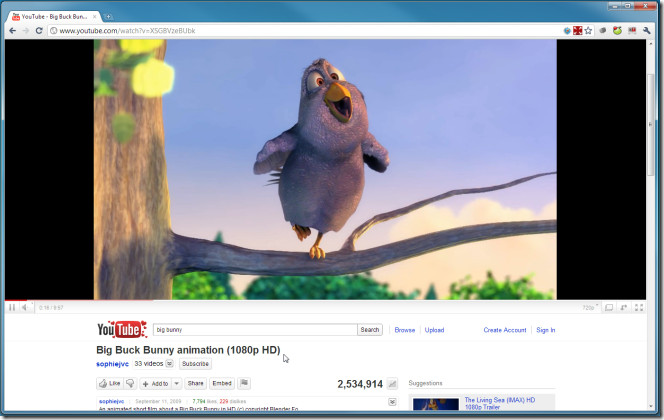 Smart Video Enlarger extension for Google Chrome