Change Width Of Firefox 4 Tabs With Custom Tab Width
Since there is no direct way to change the width of opened tabs in Firefox, Custom Tab Width jumps in to help. It is an extension for Firefox 4 which allows you to set the maximum and minimum width of tabs. You can decrease the width in order to easily fit more tabs in the window or increase the width if you are more comfortable with long tabs.
After the extension is installed, head over to Add-on Manager. Under Custom Tab Width section, click Options to assign minimum and maximum width to tabs. Once values are entered, click OK. The width of tabs will immediately get changed as per defined values. The maximum value refers to maximum width a tab can have, whereas minimum value refers to smallest width for an opened tab.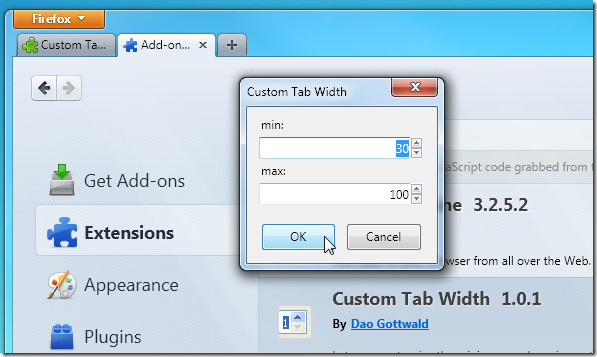 The screenshot shown below exhibits tabs with smaller widths.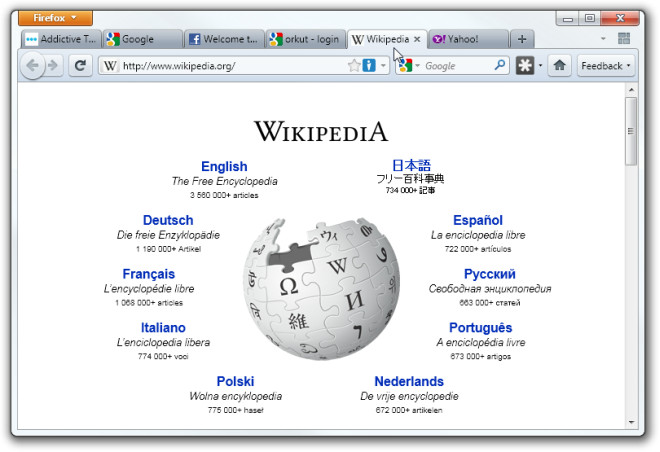 Custom Tab Width has been developed for Firefox 4 and doesn't support any previous version.
Custom Tab Width Extension for Firefox 4