URL Opener Allows You To Open Multiple Links At Once [Web]
When you have to view multiple pages, or go through a list of URLs for any reason, clicking each link one by one to open them can become quite frustrating, not to mention time consuming. URL Opener is a handy web app that lets you open multiple website links by simply using the copy-paste function. With one click, all links will open in new windows or tabs, decided by your choice. There is no restriction on the number of links that you can open, making it even more convenient. Once you've selected your links, just paste them in the box and hit the Open URLs button.
URL opener has a user-friendly interface that allows you to copy-paste your links to its interface. Your links will be opened in new tabs or windows, depending on your browser settings (the app itself suggests setting your browser to open links in new tabs). To quickly clear the URLs that you've entered, click the Reset button and they will be erased. The app is very basic and it can easily do with more features like the ability to share multiple links via a single URL that's been generated by the service.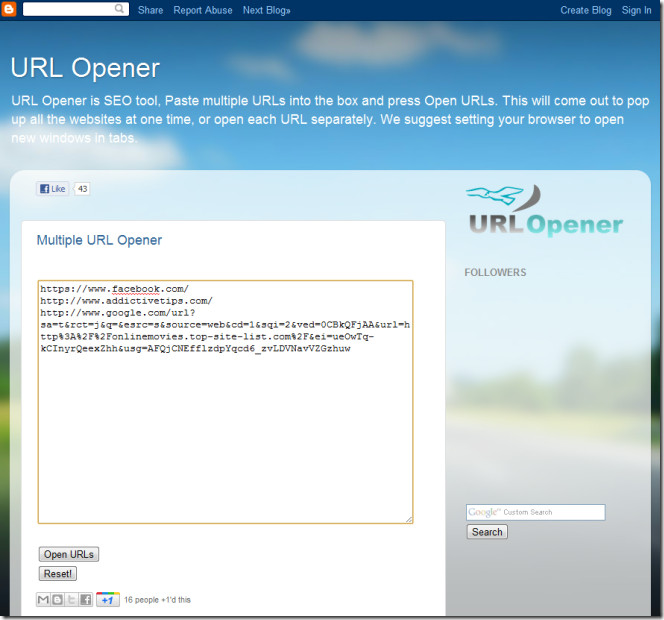 The developer of this web app claims it to be an SEO tool. Personally, we were unable to see how this might serve in SEO, but nevertheless, that's how the official description goes. URL Opener is somewhat similar to our previously-reviewed LinkClump (Chrome) and Selection Links (Firefox) extensions, but it takes the edge in being browser independent. Give it a shot – it's free.