How To Refund An iOS App That You Purchased By Accident
Accidental purchases are easy enough to make on a touch screen. You might not know where you've accidentally tapped your screen. There's also the risk that you download fake and/or counterfeit apps. Although fake or counterfeit apps are mostly an Android and Google Play Store problem, the iOS App Store is not impervious to it. Case in point; the Apple subreddit has a thread on a fake Cuphead app that users are downloading. If you're one of the few who bought the fake app, or you've accidentally bought other fake apps you can get a refund. Here's how to refund an iOS app.
Refund An iOS App
If you've accidentally purchased an app, you need to open it at least once before you can claim a refund. Open the app, let the splash screen load, and you're goo to go.
Next, visit the Apple Report A Problem page and sign in with the same Apple ID you used to purchase the app. Go to the Apps tab and click the 'Report a problem' button next to the app you want to refund. The app will only appear once it has finished downloading so if you realize mid-download that you've made a bad purchase, you should still let the app finish downloading. If the app still doesn't appear in this list, open it on your device and leave it open for up to five minutes.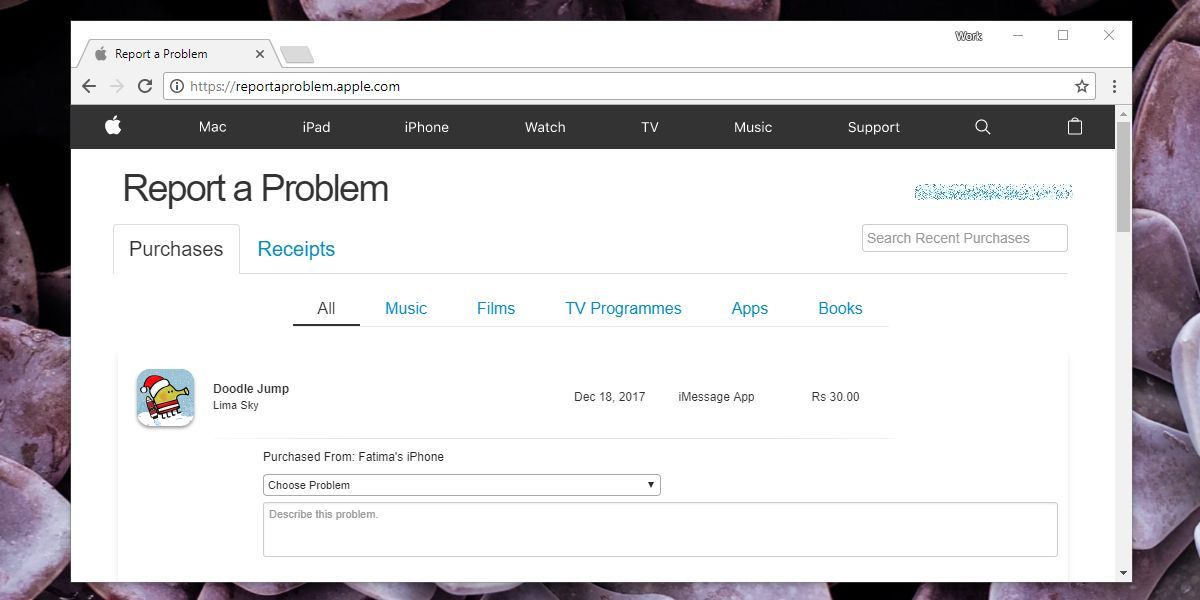 Once you click the 'Report a problem' button, you're given a dropdown of options to describe your problem. Select the 'Didn't mean to purchase this item' option and enter something similar in the description box below. Click Submit and Apple will refund the purchase within 5-7 business days.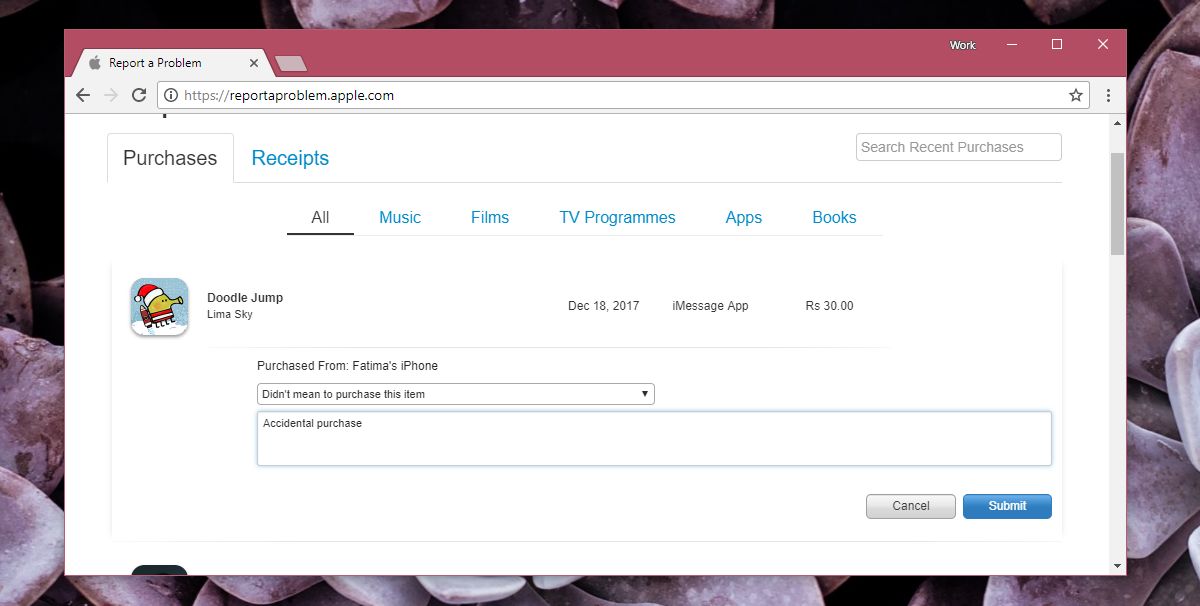 Caveats
We recommend that you report a problem with an accidental purchase as soon as you can. Apple very likely reviews the requests for a refund in case anyone is trying to game the system. If you play a game for a long time and then try to get a refund, Apple is not going to cooperate, nor should it.
You might also have trouble refunding several apps at once. If that's the case, it's best to talk to Apple chat support and they will be able to sort the problem out for you. You will notice that not all app purchases appear on the Report A Problem page. That's because there is a limit to how far back you can automatically report problems for an app. If you want to report a problem for a much older purchase (paid or free), you will need to get in touch with Apple Support. This does not work for apps that you have gifted.