Recover Mac OS X 10.7 Lion From USB Drive With Recovery Disk Assistant
Mac Lion Recovery is a native feature of Mac OS X 10.7, aka, Mac Lion which allows user to recover Mac operating system without having to use physical installation disc. You can access Mac Lion Recovery Disk by using Command+R combination during system startup to restore system from Time Machine or reinstall Mac OS X. Mac Lion Recovery Disk Assistant is a latest utility by Apple for Mac Lion to create Lion Recovery on external storage device. The application is capable of handling all those system issues which can be fixed using Mac Lion built-in recovery disk feature. Since its assistant brings the utility of recovering OS from external drives, it will come extremely handy in situations where your system becomes totally irrecoverable.
Using Mac Lion Recovery Disk Assistant is easy. First off, insert a clean USB flash drive/external hard drive on which you wish to create Mac Lion Recovery and then run the assistant application to detect the external storage device.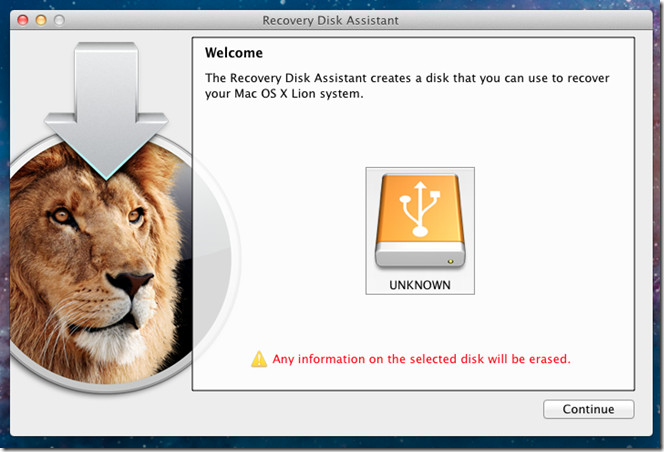 When you click Continue, it will start copying files, required to recover Mac Lion, to your USB drive.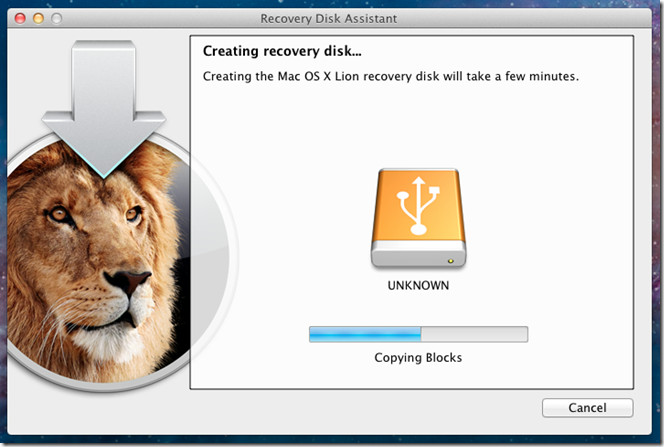 Once the process is finished, click Quit to close the assistant application.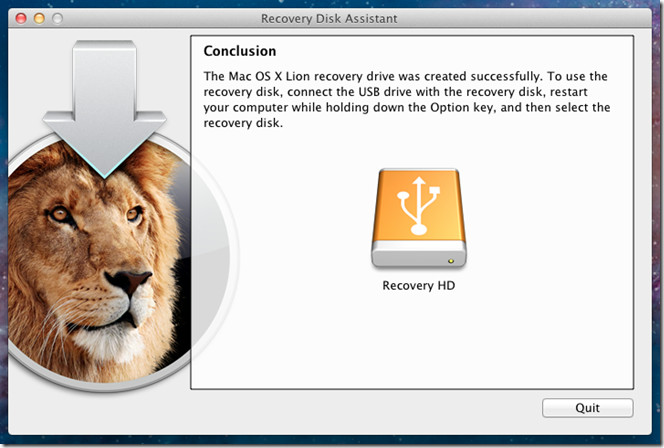 You can recover Mac Lion by holding down Option key during system reboot. It's advisable that the recovery disk must not be used on non-supported operating systems. It works on Mac OS X 10.7.
Download Recovery Disk Assistant