We are reader supported and may earn a commission when you buy through links on our site.
Learn more
Is La La Land on Netflix? How to Watch La La Land from Anywhere
In 2016, Ryan Gosling and Emma Stone met again for a romantic comedy. However, this time, they were interested in falling in love with one another, but they were also dancing and singing while doing that. Every time we want to revisit this wonderful film, we look for La La Land on Netflix.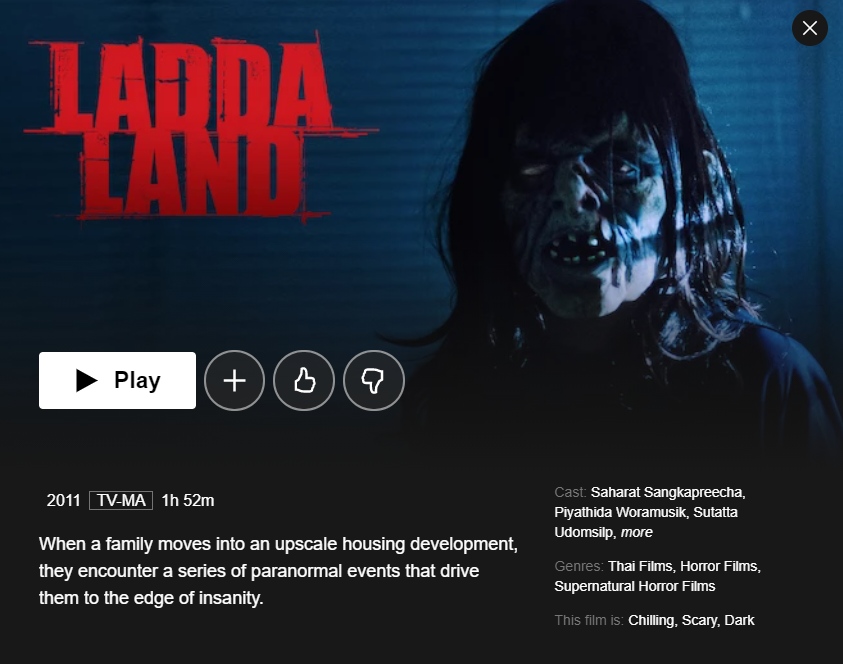 La La Land is a charming musical that features more than Ryan Gosling and Emma Stone – we can also see John Legend and JK Simmons. The story follows an aspiring actress who gets mad at a struggling jazz pianist. You guessed it: those are the characters played by Emma Stone and Ryan Gosling. We are not going to spoil the movie for you if you haven't seen it yet, but trust us when we say that it's a must-watch.
The film had a budget of only about $40 million, but it managed to bring in over $446 million at the box office worldwide – which would call an easy success. Not only was the movie praised by critics, but it also received quite a few nominations, including 11 at the British Academy Film Awards, seven at The Golden Globes Awards, and 14 for the Academy Awards that year. In fact, it actually managed to win six Oscars, including the Best Actress for Emma Stone.
Can I watch La La Land on Netflix?
Thankfully for La La Land fans, the film is available to stream on Netflix. Of course, it depends on which country you're in since Netflix doesn't feature the film in all its libraries. As you probably already know, Netflix has different libraries for each country where it is present, depending on what licensing deals they manage to sign. In the case of La La Land, you're going to find Netflix has the film available in several markets, including Canada and the United Kingdom, while it is sorely missing from the list in the United States.
30-days money back guarantee
How can I watch La La Land anywhere?
One of the things we can tell you all is that it doesn't really matter if you live in one country or another because, when it comes to Netflix, a working Netflix VPN will get you access to all the content you may desire.
That little bit of extra help we mentioned is actually a VPN that can route your internet connection, then assign a new IP address to your account. This process will come in handy by enabling you to appear to be in the United Kingdom or Canada rather than anywhere else and gain access to the libraries in those specific countries.
Our recommendation is to use a tool that you know you can trust, and our go-to platform is NordVPN simply because it's been quite wonderful to work with, managing to circumvent Netflix's blockades every time.
Here's how you can do this in a few steps:
First, you need to subscribe to NordVPN, which is super-easy to do. You should also hurry because NordVPN offers 3 months for free and a huge discount on the 2-year plan! You're going to want to take advantage of this particular deal.
Then, once you set up the apps on your devices, you can go ahead and find the server in Canada or the United Kingdom to connect to it.
As soon as a connection gets the green light, you can go ahead and load Netflix in your browser or relaunch the app.
The whole process is fairly easy to go through, and we hope we made it quite clear on which steps you should take to make things work.
Won't Netflix know I'm using a VPN?
Some years ago, Netflix introduced VPN detection software on its platforms in order to block people from accessing content from libraries outside of their countries. Of course, the process doesn't always work, especially when it comes to premium tools like NordVPN.
If you do face such issues even when using NordVPN, however, you can go ahead and contact the customer support team. Once you explain your situation, they will be happy to share a solution with you in the form of a server that works with the Netflix library you are interested in.
Can't I use a free VPN?
We know that using free tools is quite tempting, considering we have become accustomed to them over the years, but in this case, they are not something we advise you to use. There are quite a few problems that you can encounter when using such free VPNs, and we're going to go over some of the problems you can encounter.
First of all, there's the security aspect of using random free VPNs you get on the internet. Quite often, in the past few years, security researchers have discovered malware hidden under the so-called free VPNs. These tools could collect data from the users, which could then be used for anything between identity theft, data breaches of your employer, and so on. Your bank accounts could be cleared in minutes, your friends could get phished, and your employer could end up losing lots of money to these cybercriminals – while also putting other people at risk as well.
Editor's note: NordVPN is our #1 choice for unblocking Netflix. Sign up for the 2-year plan with NordVPN at $3.49 per month, as well as 3 months for FREE. A 30-day money-back guarantee is included on all plans, so you can cancel any time and get your money back.
Then there's the problem that free VPNs (even those that actually work as such) are not going to be very efficient. Free VPNs have reduced financial resources, which means that they have few servers. However, since the service itself is free, there are going to be lots of users, which immediately results in overcrowded servers. In short, you're going to enjoy internet speeds so low that streaming La La Land will be far from possible. Another thing we can say about these free tools is that they are also the first to get blacklisted by Netflix, so you may not even get over the blockade in the first place. There are also VPNs that will use your own device as a sort of server for all the users, which can negatively impact your device's performance – so, once more, we advise against it.
Final thoughts
La La Land is certainly a film that everyone who loves romantic comedies should watch. The chemistry between Emma Stone and Ryan Gosling is something that has been explored in quite a few movies so far, and it's one that we, frankly, quite enjoy. Hopefully, we managed to help you watch La La Land on Netflix no matter where you are – the only thing that matters is that you have an active Netflix subscription, an internet connection, and an active NordVPN subscription.