We are reader supported and may earn a commission when you buy through links on our site.
Learn more
Collusion Kodi Build – How To Install, Easy to Follow Instructions
If you want to set up your Kodi system so that it has a nifty theme and can play movies, TV shows, and more, but you don't want to spend time installing and configuring add-ons and skins, then you can try using a build. A build is a pre-configured version of Kodi that comes with a whole bunch of add-ons already installed and its own theme.
One such build that you can use for watching movies, listening to music, and watching sports is the Collusion build. This build has lots of features and comes with a huge range of add-ons already installed, so it's an easy way to start using your Kodi system straight away with minimal setup required. Or if you've been using Kodi for a while but you fancy a change then a new build can be fun too.
In this article we'll show you how to install Collusion Kodi build with easy to follow instructions, then we'll show off some of the features of this great build.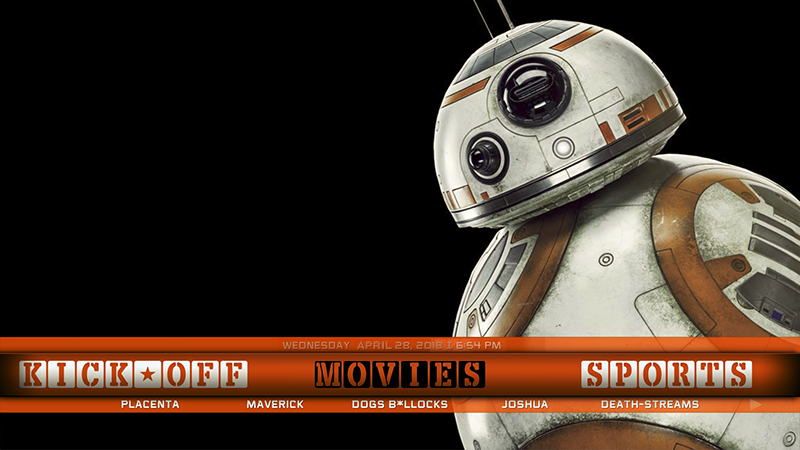 30-days money back guarantee
Why Kodi Users Should Get A VPN
If you're going to use a build for Kodi, then there is a security issue that you should be aware of. The Collusion build and other builds like it include a bunch of add-ons that let you access movies, TV shows, music, and live TV streams for free. Using these add-ons is therefore against copyright law in most places. If you use these add-ons in order to watch copyrighted content and you get caught by your ISP, then you could face a fine or prosecution.
To avoid any legal troubles, it's best to use a VPN when you stream. A VPN will encrypt all of the data that your device sends over the internet, so neither your ISP nor any other outside observer can see what you are doing online. The sites you visit, the messages that you write, and the files that you download will all be totally private, anonymous, and not connected to you. Therefore your ISP won't be able to track your internet use, even if you do stream content with a Kodi build like Collusion.
We Recommend IPVanish For Kodi Users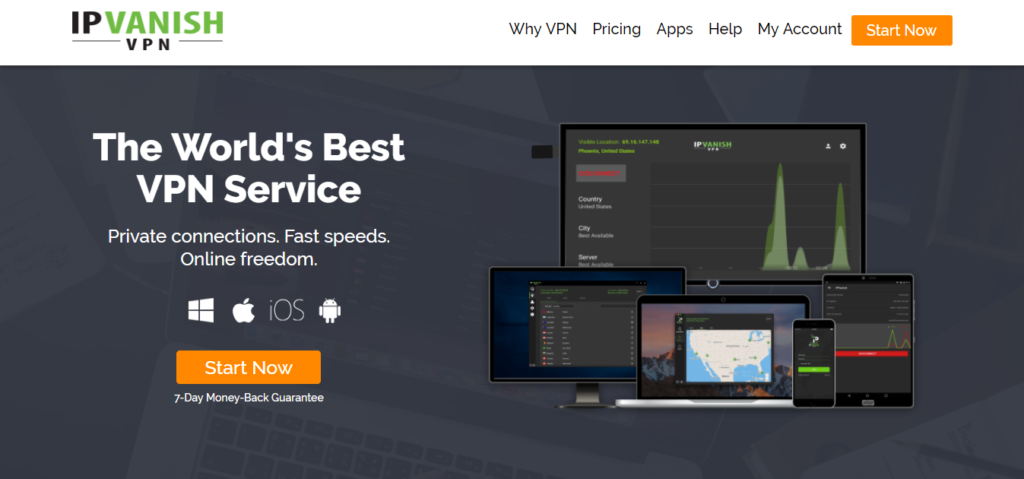 The VPN that we recommend for Kodi users is IPVanish, thanks to its extremely fast connections which are ideal for media centre users. If you're streaming high definition content from the internet or from your NAS, you won't have to put up with any buffering as the connections are super quick. There is also excellent security, with the use of strong 256-bit encryption to protect your data and a no logging policy to keep you safe and anonymous. There are plenty of servers for your to connect to, with a network of more than 1000 servers in over 60 different countries. The software is available for Windows, Mac OS, Android, Linux, iOS, and Windows Phone.
IPVanish offers a 7-day money back guarantee which means you have a week to test it risk-free. Please note that Addictive Tips readers can save a massive 60% here on the IPVanish annual plan, taking the monthly price down to only $4.87/mo.
What Is The Collusion Kodi Build?
When you install Kodi for the first time, you'll find that it's quite a minimal program. It lets you organise and display the media files that you already have on your system, but that's about it. It also comes with a simple blue and black theme. If you want to use Kodi to watch TV shows or to watch live TV, then you need to install extra pieces of software called add-ons which add new functionalities to your system. For example, the YouTube add-on lets you watch YouTube through your Kodi system, the Neptune Rising add-on lets you stream movies and TV shows for free, and the Steam Launcher add-on lets you launch Steam games from right inside Kodi. If you want, you can also install a new skin to give your Kodi system a new user interface.
Setting up all of these add-ons and skins can take a while – especially as many add-on repositories have been shut down recently, so it's not always easy to find somewhere to download the add-on that you want. For this reason, some Kodi users choose to install a build instead. A build is a bundle of add-ons, configuration settings, and a skin that you can install all at once. This means you just need to install one build and your whole system will be set up and ready to use.
Before you install a build, there are a couple of things you should remember. The first important point is that installing a build will overwrite all of your current settings, so you'll lose any add-ons, skins, and settings that you had previously. We strongly recommend that you perform a backup before installing a new build. That way, if there are any problems with the build or you decide that you don't like it, you can go back to how your system was before with no headache. The other point to consider is that there are some limitations of Kodi builds – like the fact that they are not as customised as creating your own setup, and the fact that they can include add-ons which are out of date or no longer supported. Bit if you're okay with these limitations, then we can move on to installing the Collusion build.
How To Install The Collusion Kodi Build
Although there is a lot more content included in a build than in an add-on, the process for installation is pretty similar. You first need to make sure that you have enabled unknown sources in your Kodi settings so that you can install add-ons from other websites. Then we'll add the build repository, called the One Nation Portal, to your Kodi system. Then we'll use that Portal to install the build.
These are the simple steps to install the Collusion Kodi build:
Start off on your Kodi home screen
Go to Settings by clicking the icon that looks like a cog
Now go to System settings
Go to Add-ons in the left hand menu
You'll see a popup asking you to confirm. Click Yes
Now go back to the Settings page
Go to File manager
Double click Add source on the left
Make sure that you include the https:// in the URL or it won't work
Give the source a name in the box at the bottom. We'll call this onenation
Now click OK to add the source to your system
When the source is added, go back to your home screen
Select Add-ons from the menu on the left
Go to Add-on installation by clicking the icon that looks like an open box
Go to Install from zip file
Wait for a minute while the zip file installs. When it's done, you'll see a notification in the top right of the screen

It should automatically open the Portal add-on as soon as it is installed. If it doesn't, however, you should open the add-on yourself. Do this by returning to your home screen, choosing Add-ons from the menu on the left, and choosing Program add-ons from the new menu on the left. Then find the One Nation Portal icon and click it
The first time you run the One Nation Portal you'll see options like clearing cache and thumbnails. Leave these as the defaults and click Continue


Now select (OneNation Portal) Fresh Install
The build will start installing. Be patient as this can take a whole
Once the installation is complete, select Force Close to close Kodi
Now start Kodi again and you'll be using the Collusion build
Wait for a minute while all the add-ons update themselves, and your new build will be ready to use
How To Use The Collusion Kodi Build
The first time you open the Collusion Kodi build, the first thing you'll notice is the new skin. Instead of the black and blue with navigation on the left, like the default skin, the Collusion build uses an orange, white, and black theme with the menu at the bottom. Appropriately enough in terms of both theme and colour, the main background is a picture of everyone's favourite round robot BB-8. This is the movies section, where you'll find add-ons for watching movies like Placenta, Maverick, and Death Streams. These add-ons let you stream lots of films, including recent big releases.
If you go to the right from the movies section you'll find the sports section. Here are a bunch of add-ons that you can use to watch sports events – both live and as recaps. Some of the add-ons here are Wrestling On Demand, which WWE fans will love as they can watch all of the WWE matches live, Maverick again which is great for watching sport event replays, Livenet Sports which lets you watch sports live as they happen, and Rising Tides which is for live sports and IPTV. Watching live sports can be a bit of a challenge as sports broadcasters tend to crack down very hard on illegal streams, so it helps to have a range of different add-ons available to you to watch IPTV. This way, if one add-on doesn't work, you still have plenty of other options to try out.
Next along from Sports you'll find the TV Shows section. Here are similar add-ons to the Movies section, as these add-ons can be used to stream either movies or TV shows. The next section after this is Live TV, which has a bunch of IPTV add-ons which you can try, like Freeview TV, Ektos, Verdict TV, TV-One, and Livenet TV. If you go left from the Movies section you'll find Kick Off section, which has even more sports add-ons, through these ones are focused more on live events rather than replays. After this you'll find the Music section with popular music streaming add-ons like MP3 Streams, Mixcloud, The Jukebox, and Dreamzbeatz. There's also a Paid Subs section if you have a paid IPTV service that you use.
Finally, there are some sections for administration of your Kodi system. In the Power section there are options like shutting down your system or exiting out of Kodi, and in the System section there are links to settings pages like skin settings, file manager, and system info. The Add-ons section lets you manage your add-ons and install more add-ons, and the Portal section takes you to the One Nation Portal settings tools. Overall, this is a very well equipped build with lots of add-ons, and it will be particularly appealing to sports fans due to its extensive collection of sports add-ons.
REMINDER: Use a VPN when streaming through Kodi – get 60% off with IPVanish.
Conclusion
The Collusion build for Kodi is a stylish build with a great and very distinctive theme. The orange and black gives the build a distinctive look without being tacky or glaring. Included in the build are a big range of add-ons, including add-ons for watching movies and TV shows on demand, for watching live TV, for watching sports, for listening to music, and more. There are some sections missing that you'll see on other builds, like a kids' TV section or a documentary section. So this isn't a great build for a family. But it is perfect for someone who likes to watch lots of sports, either as live matches or as on demand content.
Installing the build is quick and easy, though you should remember to back up your Kodi system before you install as the build will wipe all of your current settings, add-ons, and skins. You should also remember to wait a few minutes after the first time that you start the build, so that all of the add-ons can be updated to their latest version. As long as you remember these points, you should have no problem installing and using this build.
Have you tried out the Collusion build for Kodi? Or is there another build that you use instead? Let us know your thoughts in the comments below.