We are reader supported and may earn a commission when you buy through links on our site.
Learn more
How to Install ExpressVPN on Kodi, How to Use It and Stay Safe?
If you are someone who regularly uses the open source media centre software Kodi, then it's advisable to use a VPN. Kodi is a terrific, free software available for a range of devices, and is totally legal to use. However, lots of users like to install add-ons which are not officially released by Kodi's developers, some of which allow you to stream copyrighted content for free. If you are caught using these add-ons then you can get in trouble with your ISP or even law enforcement.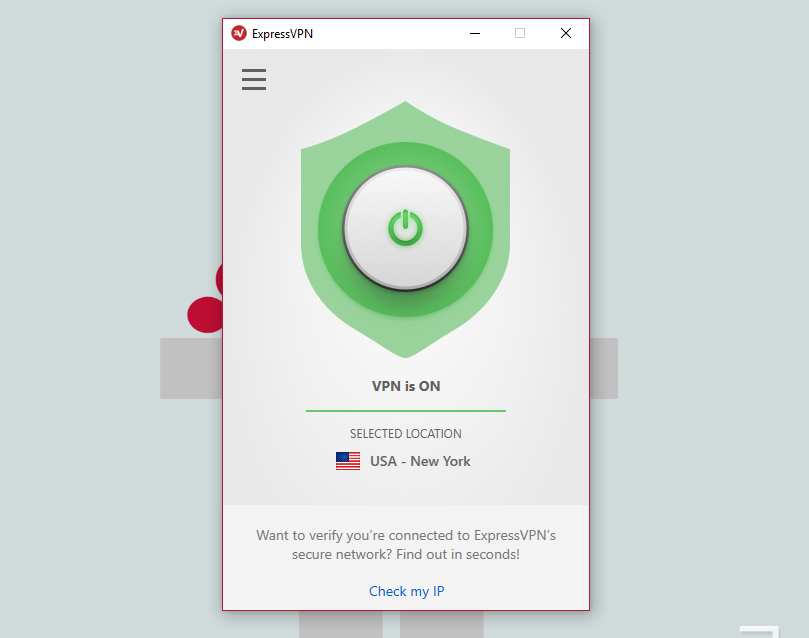 For this reason, using a virtual private network is important as it keeps your internet traffic private and protects you from legal problems when streaming content with Kodi add-ons. Here at AddictiveTips, one of our favorite VPN providers is ExpressVPN, which offers an outstanding service to all internet goers who value speed, simplicity, and security (perhaps you're one of them). Today, we'll show you how to install ExpressVPN on Kodi, as well as how to use the software to stay safe.
30-days money back guarantee
Why You Need A VPN For Kodi
As we mentioned, the Kodi software is open source which means that anyone can look at the code and write their own modifications for the software. The Kodi development team is against piracy, so they only offer fully legal add-ons in their official add-on repository. However, many users choose to install add-ons created by third party developers that can be used for streaming music, movies and TV shows. Using these add-ons is illegal in most countries as it often allows you to access this copyrighted content for free.
The problem is that when you use an unsecured connection, your ISP can see everything that you do online, including if you are streaming or downloading content illegally. If your ISP catches you using one of these Kodi add-ons to access copyrighted content, (or even if you use illicit add-ons to access legally available content) they could kick you off their network and even report you to law enforcement, which can result in a fine or prosecution.
A VPN protects you from this by encrypting all of your data so that no one can monitor your internet activity – not even your ISP. This keeps you safe as no one can see if you are streaming or downloading using Kodi add-ons.
Use A VPN To Unblock Streams On Kodi
Another reason that Kodi users benefit from a VPN when using Kodi is to get around region locks. Some content is only available to access from a particular location. For example, the BBC iPlayer add-on can be used to watch all recent BBC video content through your Kodi system, but it only works if you are located within the UK. Or if you like sports, the CBC add-on is a great way to watch sporting events that unfortunately only functions within Canada.
Using a VPN, you can spoof your location so it appears as if you are located either in the UK or in Canada, and this means that you can use the add-ons to watch content even if you live elsewhere in the world. You can use this method to access content from other countries too, like the US, Japan, or Australia.
ExpressVPN – Ideal For Kodi Users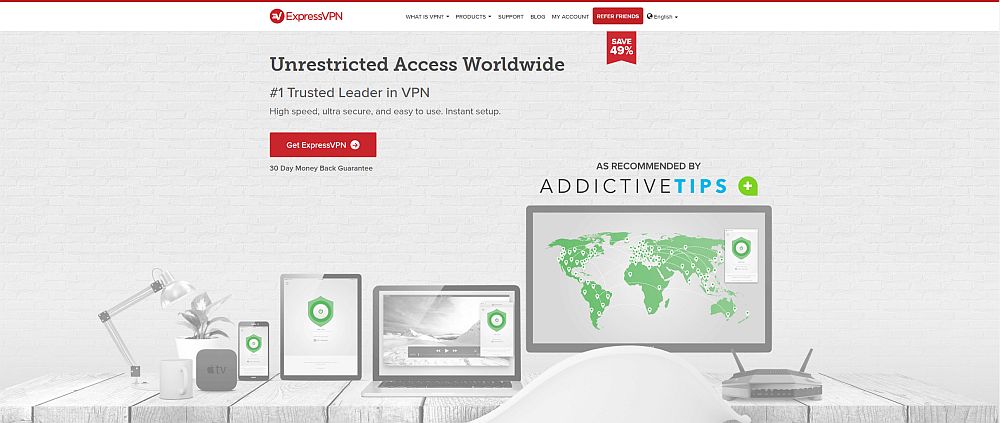 If you're looking for a VPN for Kodi, then ExpressVPN is a great choice. It has all the features that you need, like super fast connection speeds so you can download large files quickly and stream high definition video content with no buffering. It also offer a massive network of over 1500 servers in 94 different countries, so you can access content from anywhere in the world. You can see a full list of all the servers available at https://www.expressvpn.com/vpn-server
The security is excellent, thanks to the use of strong 256-bit encryption to keep your data safe and a no logging policy to protect your privacy. The software is very easy to use and is available for Windows, Mac OS, Linux, and Android, plus some games consoles and smart TVs. There are even browser extensions available for the Google Chrome, Mozilla Firefox, and Apple Safari browsers.
Read our full ExpressVPN review here.
Pros
Unblocks Netflix and other streaming sites
Super fast, reliable connection
Torrenting allowed
Strict no-logs policy
Live chat support available.
Cons
High cost for month-to-month users.
How To Install The ExpressVPN Software On Windows
Now we'll show you how to install the ExpressVPN software onto your device. We'll use Windows as an example, but you can also install the software on Mac or Linux using the instructions on the ExpressVPN website. If you want to install the software on an iOS or Android device, you simply head to the App Store or the Play Store, search for ExpressVPN, and install the free app. If you have another device, jump ahead to the next section to learn how to configure the app.
Here are the instructions for installation on Windows:
Using your web browser, go to https://www.expressvpn.com/
Go to My Account and then enter your login details, then click Sign In
This will take you to my My Subscriptions page. You'll see an activation code in a blue box on the right. We've blanked our out in our screenshots for security reasons but you'll see your code right there. Copy this code for later

Click the green box that says Download for Windows
Alternatively, if you are accessing this page from another device, you can click on Set Up on More Devices to download the software for other platforms
This takes you to a link to download an .exe file. Your web browser will ask you what to do with the file, and you should Save it to your desktop
Once the .exe file is downloaded, double click it to start installation
You'll see a system warning about running a program. Click on Continue
Now you'll see the installer, with on screen instructions for the installation process. Click Continue
On the next screen, chose a location to install the software and click Continue once again
You'll see information about how much space the installation will use. Click Install
Now you need to enter your system password, and click Install software
Wait a moment while the installation takes place
Once installation is complete, you'll be asked if you want to opt in to sharing your speed test data anonymously. We recommend unchecking this box and then pressing Continue
You'll see a confirmation that the installation was successful, and now you're ready to use the VPN. Click Close
Now you'll be asked for your activation code. Paste the code that you copied earlier and click OK
Once activation is complete, you can click on Start Using The App
How To Use The ExpressVPN Software With Kodi
Once the software is installed, you use it to connect to a server which is run by ExpressVPN. Then, all of the data that your Kodi device sends over the internet will be encrypted and sent to that server for decryption before it goes on to its original destination. This encryption prevents anyone from spying on your internet activities, and if you connect to a server in another country then you can even use this to get around regional restrictions. We'll show you how to use the software to connect to a VPN server, and also show you what settings you need to know about to use the software for Kodi.
Here is how to start using the ExpressVPN software with Kodi:
Before you open up Kodi, begin by opening the ExpressVPN software
When you first open the ExpressVPN you'll see a big round grey button in the middle of the screen. All you have to do is click on the button and the app will begin connecting you to a VPN server
You'll see a text that says Connecting… and you have the option to cancel if it takes too long. It usually only takes a second though, then you'll be connected

When you press connect, by default you'll be connected using the smart location feature which finds a server near you for maximum speeds
If you want to connect to a server in a particular location – for example, if you want to connect to a server in the US to watch Comedy Central videos through Kodi – then you should click the smaller round button to the right of the big connect button which says CHOOSE LOCATION


On the choose location page you'll see four options. At the top is a search bar, where you can enter the name of a city or country to quickly search for a server in this location. Below are three options for sorting the data:

Recommended lists the most frequently used and fastest countries you can connect to, with a flag of each country to help you find it quickly.
All has a list of all of the servers available across the entire network, organised by continent.
Recents shows you the servers that you have connected to recently

Once you have picked a server to connect to, tap on it and you will be connected to the new location
If there's a location that you use for your servers often, you can add it to your favourites by clicking the star to the right of the country name, which will then turn red. You can see a list of your favourites in the Recents tab
Now your VPN is connected and your device is protected!
Once you are connected, the grey button in the middle will be a green background in the shape of a shield and it will say VPN is ON. There will also be an icon in your system tray of the red ExpressVPN logo with a green checkmark to show you that you are connected.
Before we move on to using Kodi, there's one more setting that we should adjust in ExpressVPN. We're going to change the setting so that ExpressVPN starts automatically when you start your computer, so you don't need to open the software and connect each time you want to use Kodi. To do this:
Click the three horizontal lines in the top left of the software
Go the the General tab and look in the Startup section
Now we're going to enable two options: Launch ExpressVPN on Windows startup and Connect to the last used location when ExpressVPN is launched.

This means that whenever your device boots up, ExpressVPN will start and connect to the server that you have used most recently. This is handy as your device will be protected automatically and you don't have to do anything

Now that the VPN is connected, you can start using Kodi safely. With the VPN active, all of the data that comes to and from Kodi on your device will be encrypted, meaning that you can stream content without being concerned about legal issues from your ISP.

Also, if you want to use an add-on that has regional restrictions like the Comedy Central add-on which only streams content within the US, or the iPlayer WWW add-on which only streams content within the UK, you can connect to a server in the required country and you'll be able to watch from anywhere

Open your Kodi software on your device and use it as normal, but with the peace of mind that you are safe when using it
Conclusion
The open source Kodi software is a great way to organise and view your movies, TV shows, and music, and you can also add even more functionalities by installing add-ons which let you stream content from the internet. However, some of these add-ons are not fully legal and if you are caught using them then you can get in trouble with your ISP or even with law enforcement. To avoid problems when using Kodi add-ons, it is advisable to use a VPN like ExpressVPN which will encrypt all of your internet traffic and keep your online activities private. In this article we've shown you how to install the popular ExpressVPN software and how to configure it to work with Kodi.
Do you use a VPN when you use Kodi? Have you tried out ExpressVPN for Kodi, and how did you find it? Let us know in the comments below.