We are reader supported and may earn a commission when you buy through links on our site.
Learn more
Kodi Menu Running Slow: Fixes That Work to Take Back Your Speed
Kodi is all about delivering a smooth streaming experience, but that doesn't mean it can't get sluggish for various reasons. Thankfully, most every problem on this platform has a definite cause–and a workable solution. We walk you through some of the most common fixes, so you can get back to your buffer-free media binges.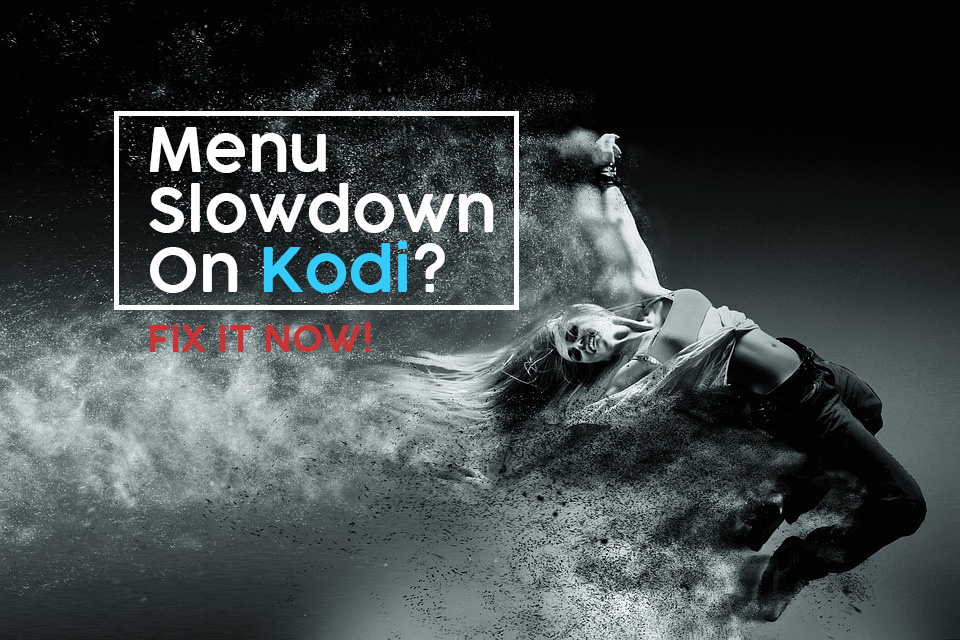 An app is only as good as its interface. Kodi has always kept things surprisingly simple, despite its extensive customizability. You've got quick links to content, easy steps to install new add-ons, and straightforward menus that present movies and TV shows in an attractive yet functional way. The more you use Kodi, the slower things become, however. Cache files fill up and the menu interface goes from zippy to sluggish. If you're ready to take back your speed, check out our collection of Kodi menu slowdown solutions below.
30-days money back guarantee
Always Use a VPN with Kodi
More and more people are thinking about their online privacy these days. With ISPs monitoring and throttling Kodi users, government agencies setting up mass surveillance programs, and hackers sitting behind firewalls at every corner, you can never be too safe.
The good news is that protecting your data is a simple affair: use a virtual private network. VPNs encrypt everything that leaves your device, making it nearly impossible for third parties to spy on your activity. With a VPN in place you also hide your real location and can access geo-restricted content from around the world.
NordVPN – Essential Security for Streaming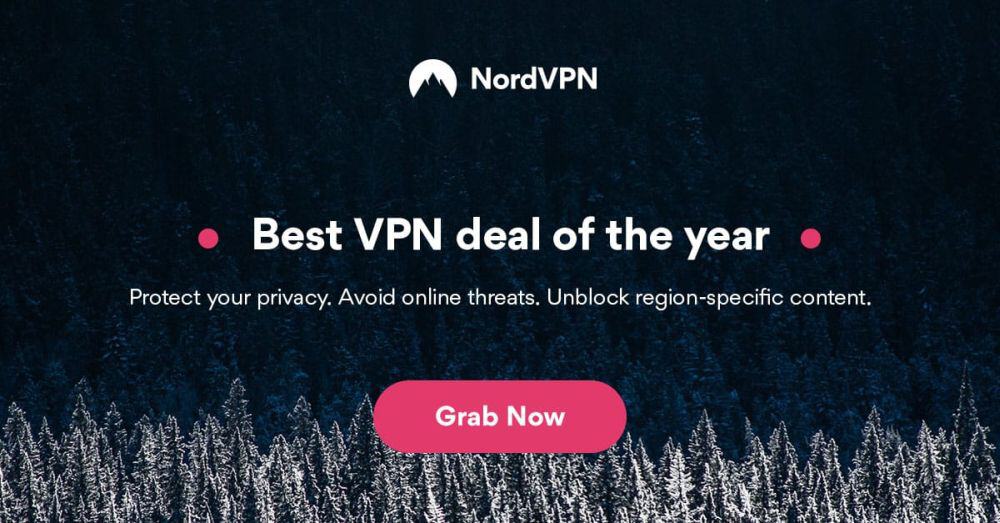 NordVPN solves the most pressing issues facing Kodi users, such as ISP surveillance, limited content libraries, and poor connection speeds that cause streams to buffer endlessly. And the secret weapon is an incredibly potent privacy solution: encryption. NordVPN has developed the world's most secure commercially available tunneling protocol NordLynx, which wraps your traffic in a layer of unbreakable cryptographic code, then sends it on to its massive network. And when we say massive, we're not kidding; there are over 5,800 servers in 59 countries to choose from.
This has a few key benefits for Kodi users, the most important of which is the ability to "spoof" a new virtual IP address somewhere physically other than where you are. It could be a nearby city in your country, or it could be on the other side of the world, but it all serves to disguise your IP address, hiding your identity and making it nearly impossible for your ISP to track and throttle you. It also works to fool websites and streaming services into serving you previously geoblocked content as though you were a local. With tens of thousands of spoofable IPs to choose from, you truly have a whole new world of streams to discover.
NordVPN also features leak-proof servers, responsive apps for almost any operating system, an intuitive user interface, excellent 24/7 customer service, and perhaps most importantly, a strict no-logging policy. It doesn't get better than that.
Read our full NordVPN review.
Pros
Works with Netflix, BBC iPlayer without breaking a sweat
Extensive server park of over 5,400 different servers
Connect up to 6 devices at once
Extra-secure Double VPN for data encryption
24/7 Chat Support.
Cons
Some servers can have average d/l speeds
Apps can be a bit cumbersome to use.
Caching – Is It Good or Bad?
Kodi caching is usually talked about in terms of being an issue that needs to be fixed. Videos not playing correctly? Check your cache settings. Buffering problems or excessive frame stutter? Cache. But caching isn't necessarily a bad thing; its purpose is to speed up common tasks by putting frequently accessed media in an easy to reach location. Instead of fetching cover images every time you flip through your library, why not store them in a cache for instant display?
If your Kodi cache is doing its job, it's actually speeding up your menu browsing. Thumbnails are one of the most frequently cached items. Every time you look through your movie collection Kodi grabs these thumbnails and shows them on screen. By utilizing the cache, you won't have to wait for the pics to download or generate, they simply show up when you tap a key. For this reason, it's a good idea to leave your cache settings at their default state. Kodi is pretty good at managing how much space it needs for your most common tasks.
If you're running out of space on your device, however, or if your cache is so large even sorting through it causes issues, you can clear it in just a few steps. Again, it's better if you only do this as a last resort, since caching can speed up your menu significantly.
How to clear Kodi's thumbnail cache:
Close Kodi, then locate Kodi's data files by navigating to the folder for your platform:
Android – Android/data/org.xbmc.kodi/files/.kodi
iOS – /private/var/mobile/Library/Preferences/Kodi
Linux – /home/[your username]/.kodi
Mac – /Users/[your username]/Library/Application Support/Kodi
Windows – C:\Users\[your username]\AppData\Roaming\Kodi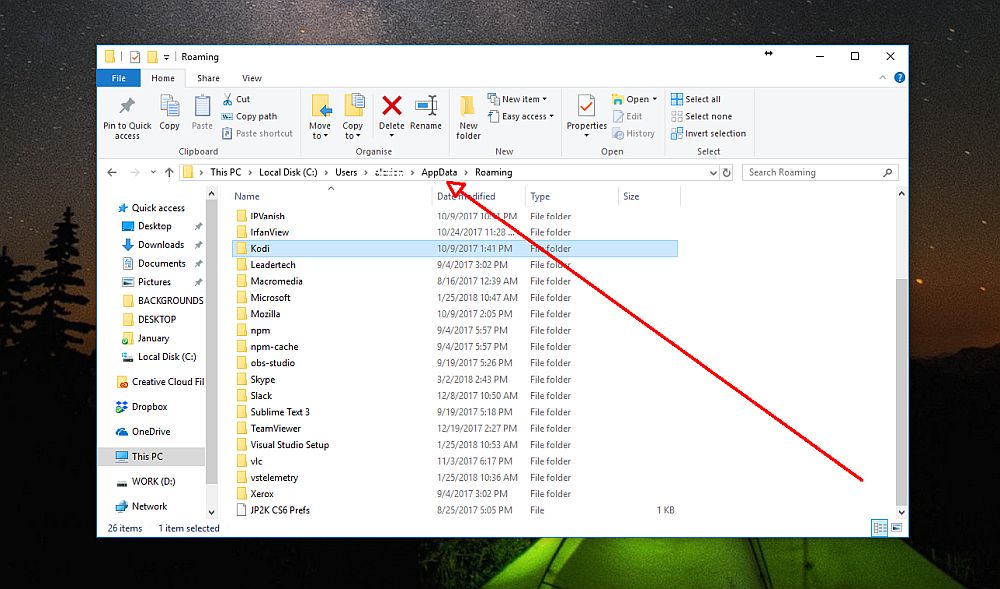 From the above, go to userdata > Database
Find the file labeled Textures##.db. The ## symbols will vary depending on your version.
Delete the textures file listed above.
Go back to the userdata folder, then open thumbnails.
Delete everything in the thumbnails folder.
Note: If the above looks too involved, you can always use Ares Wizard to quickly and painlessly clear your thumbnail cache. See the instructions below for a step by step guide.
Switch Skins for Faster Kodi Menus
While a crazy new skin or build may look awesome, loading tons of custom images can make menu navigation as slow as molasses. You can get back a lot of speed by switching to a skin designed to be lightweight and snappy. As a matter of fact, Kodi's default skin, Estuary, is a surprisingly good choice for this and doesn't require any additional repositories or add-on installs.
If you're set on using a custom skin, there are a couple that are easy on the eyes but fast to navigate. We've included a few of our favorites below. Just click on the links for complete installation instructions. No matter which one you use, be sure to check out the section below for a few tweaks to make any skin a little bit faster.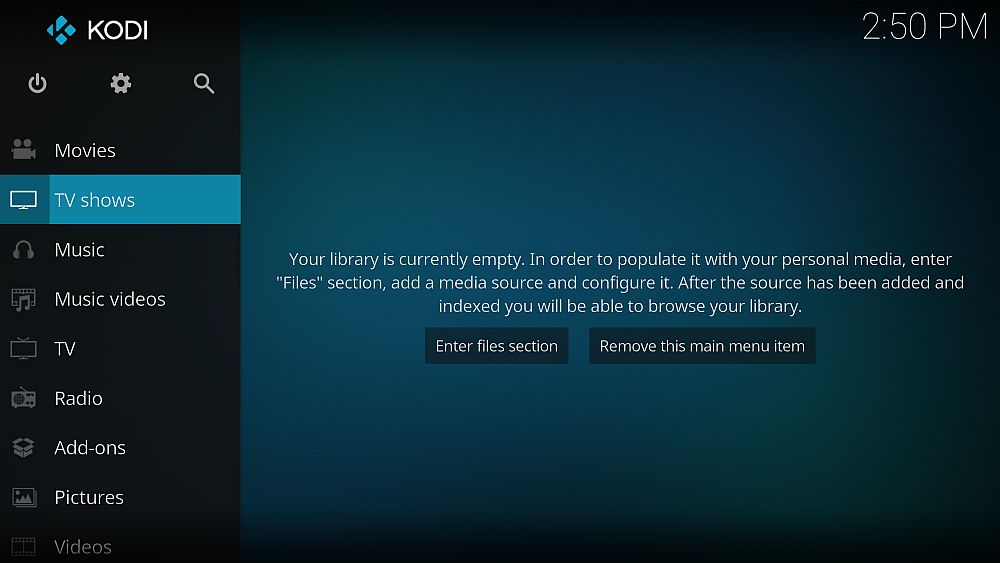 Lightweight skins for faster Kodi menus:
Fire TV Guru – Fast build and skin for Fire TVs and other devices.
Caz Lite – A bright and attractive all-purpose build that's extremely fast.
How to change Kodi skins:
Go to Kodi's main menu and click on the settings icon.
Select "Interface settings"
Open the "Skin" tab.
Under "Look and feel", click "Skin".
Choose your skin from the window that pops open.
Remember: if you run into problems with all these skins and Kodi's menus get even slower, you can uninstall your builds and restore Kodi to clear everything out and start over.
Tweak Skin Settings for Smoother Kodi Menus
Kodi's massive amount of customization options makes it possible for anyone to develop their own theme. The problem with some skins, though, is that they're optimized for looks, not function. Splashing huge images all over the place makes for excellent eye candy. If you're on a resources limited device, however, they can make menu navigation next to impossible.
Even if your chosen skin is filled with fan art, you can make a few modifications to speed things up. Of course, the best option is to switch to a better skin, but if you can't or don't want to, these tweaks might help!
Go to Kodi's main menu and click on the gear icon.
Choose "Skin settings"
Under "General", toggle the settings listed below:
Use slide animations – OFF
Show weather info in top bar – OFF
Show media flags – OFF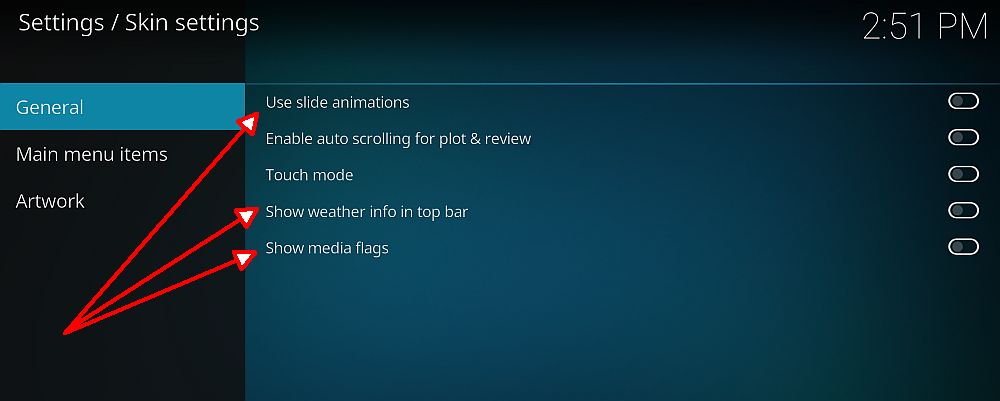 Go to the "Artwork" tab.
Switch the "Show media fanart as background" OFF.
Check Anti-Virus Settings
A surprising source of some menu slowdown are security programs like anti-virus software and malware scanners. Both constantly monitor your device and check files that are actively being accessed to ensure nothing suspicious is going on. When performing generalized tasks this doesn't really get in the way, but if you've got a heavy Kodi installation with a lot of add-ons and cached files, the scanning can be a nuisance.
Depending on the software you use it may be possible to set Kodi as an exception to the always-on scan. This could speed your menus up considerably. There's also the possibility of disabling your scanners entirely whenever you use Kodi. Be sure to switch them back on once the streaming ends, and if you need to install new add-ons, activate them until you're done.
Menu Slowdown from ISP Throttling
If you're navigating within an add-on and encounter frequent slowdown, Kodi itself may not be at fault. ISPs are known to throttle customers who use Kodi in an effort to discourage piracy. The simple act of opening Kodi sends some data through your ISP, which can trigger the throttling and make add-on navigation incredibly slow.
The best way to defeat ISP throttling is to use a VPN. We discussed our recommended service above, NordVPN. Using it or any reliable VPN service can instantly defeat throttling efforts, as ISPs can't break through a VPN's encryption to determine what kind of traffic you're sending them.
Kodi Menu Slowdown Solutions Using Ares Wizard
You'd be hard-pressed to find a more convenient utility add-on than Ares Wizard. This multi-purpose piece of software does a little bit of everything. You can use it to install or remove repositories and add-ons, factory reset Kodi, tweak video cache settings, backup your entire setup, and more. Since we're concerned with menu speed, we'll talk about a couple of Ares Wizard's optimization options you can use to put the snap back in your interface.
Before you start tweaking, you need to install the add-on! Check out our full Ares Wizard installation guide for all the details you need. It should only take a few moments to get the add-on ready, then come back and let the configuration begin.
The maintenance section is a great place to start. Here you can clear out a few caches to keep your storage space tidy. Doing so may cause some initial menu slowdown, but as soon as Kodi rebuilds the relevant cache items, you'll notice an improvement in speed. Note that you can leave any of the items below if Ares Wizard shows a green light next to them.
Open Ares Wizard from the Program Add-ons menu.
Click on "Maintenance"
Under the "Thumbnails" section, choose "Delete Thumbnails"
Under "Packages", click the "Delete Packages" button.
Under "Cache", choose any add-ons you want to exclude, then click the "Delete Cache/Temp" button.
If you're a heavy Kodi user and want to keep things tidy, switch automatic reminders below each of the above sections, then choose "monthly" reminders.
As a last resort, Ares Wizard can help you do a factory reset, wiping all of the data and resources you've installed and reverting Kodi to its original state. One key difference between the wizard's reset and Kodi's internal reset is you can choose content to keep around. Hanging onto your sources is an excellent idea, as it allows you to wipe everything and start fresh without having to hunt down and retype all those URLs. For detailed instructions, check out our guide on how to factory reset Kodi.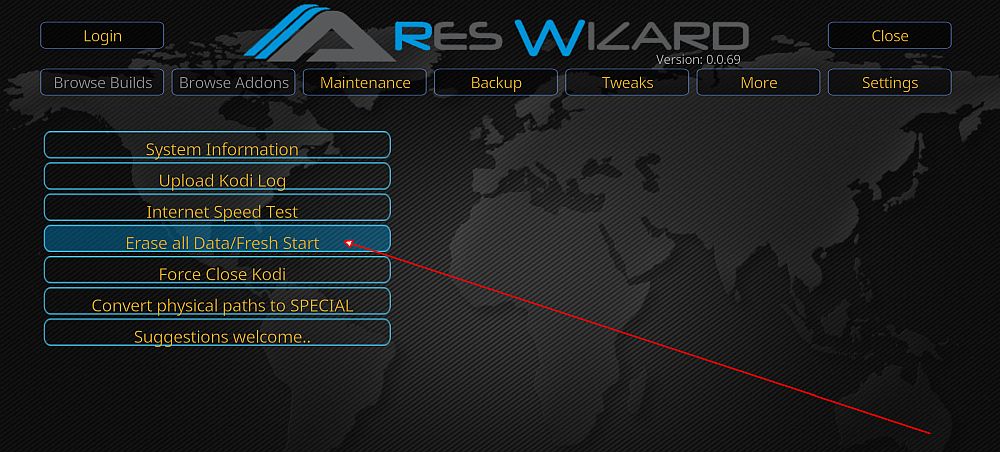 Hardware Limitations and Kodi Menu Slowdown
Sometimes all the tips and tricks you can find just aren't enough to make Kodi's menus faster. If you've tried everything you can think of to get rid of the slowdown, the fault may lie in your hardware, rather than Kodi itself. Some devices just can't keep up with high-quality video streams or multiple add-ons. This is especially common with non-standard platforms such as Raspberry Pi, Amazon Fire TV Stick, Apple TV, smart TVs, and Android TV set top boxes.
If buying better hardware or switching devices isn't an option, you may be able to recover some menu speed by installing an alternative operating system like LibreELEC or OpenELEC. Both were created to give you just enough of an OS to run Kodi, and not a megabyte more. This means even if you're using low powered hardware you can squeeze more power out of the device.
Your Favorite Kodi Menu Slowdown Solutions
Kodi is such a customizable piece of software there are hundreds of tweaks you can try to gain a little bit of speed. Do you have a favorite add-on or method you use to kill slowdown? Let us know in the comments below!